Blakeley Raise
Bronze Age Stone Circle ?
South of Ennerdale Bridge, Cumbria OS Map Ref NY06011403
OS Maps - Landranger 89 (West Cumbria), Explorer OL4 (The English Lakes: NW Area)
---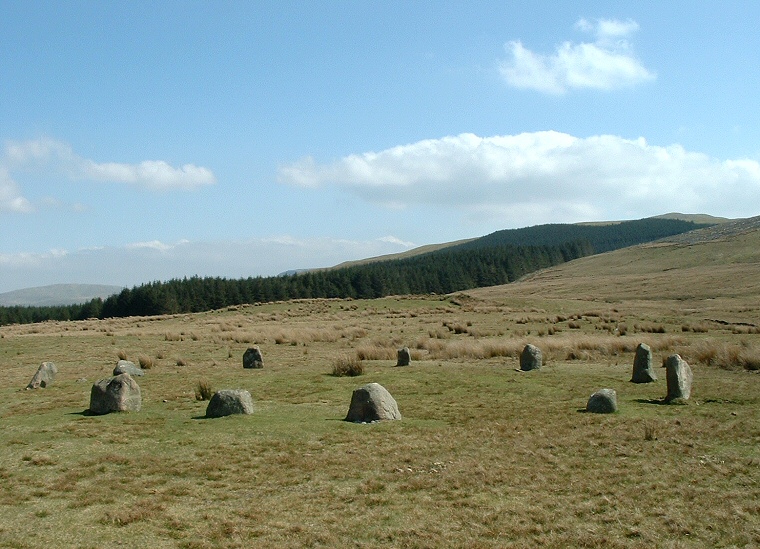 This is a attractive looking little stone circle in an idyllic setting but everything here is not as it initially seems.

The stones stand on a small plateau of land at the edge of Blakeley Moss that shelves gently upwards towards the looming hill of Blakeley Raise to the southeast and close to a road that runs south from Ennerdale Bridge to near the coast at Calder Bridge and is hence very easy to find but seems rarely visited. The photograph above is the view eastwards towards Heckbarley with the hill of Blakeley Raise itself on the right-hand edge while the picture below is looking southwest towards Flatfell Screes
.
The circle has a diameter of about 15 metres and consists of eleven smallish stones of a local granite with the tallest only about a metre in height, gaps between the stones might suggest possible entrances to the south and northwest.

On the surface of it a fairly typical Cumbrian Bronze Age stone circle but the story of the circle and even the stones themselves is rather murky. Sometime in the 18th century a local farmer is said to have dismantled some or all of a stone circle on land owned by 'Standing Stones' farm and reused them as gateposts. The farm is shown on both old and modern maps as standing just over a mile (1km) almost due south. The current stone circle was 'restored' in 1925 by a Dr Quine with the stones being set in concrete - how accurate the reconstruction was is not known. Neither is it known if a stone circle ever existed on this spot at all or if any of the stones came from the original circle. We can perhaps deduce there may have been a stone circle - somewhere - given the name of the farm but now much of the site at Blakeley Raise is genuine and how much is a flight of fancy by Dr Quine is open to debate.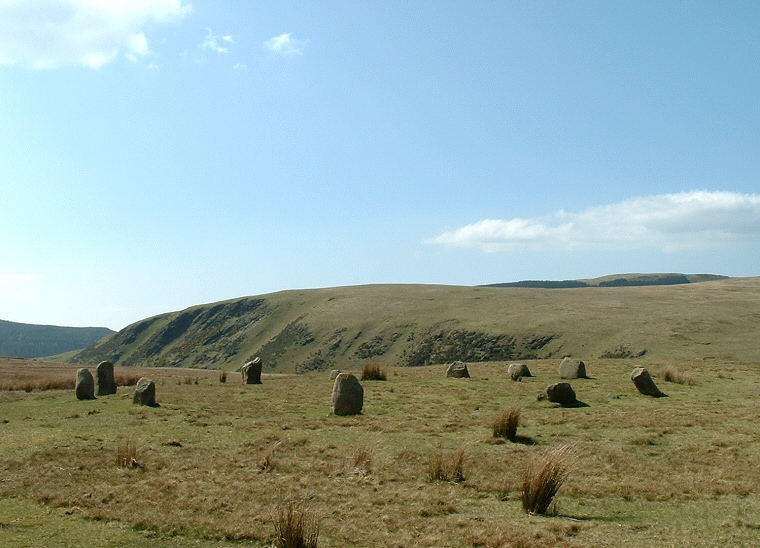 Back to Map | Home | Full Glossary | Links | Email: chriscollyer@stone-circles.org.uk