Bully Hills
Bronze Age Round Barrow Cemetery
Tathwell, Lincolnshire OS Map Ref TF33038264
OS Maps - Landranger 122 (Skegness & Horncastle), Explorer 282 (Lincolnshire Wolds North)
---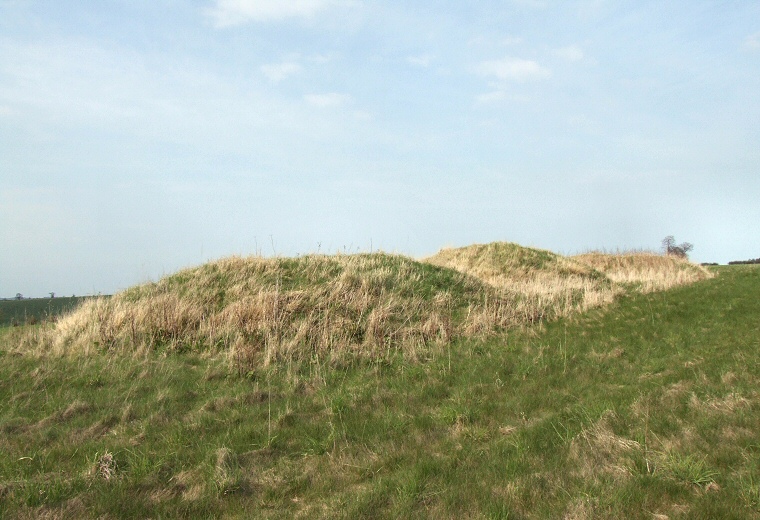 Bully Hills - the three southwestern barrows of the main group (barrows 1,2 and 3 on the plan, view 1)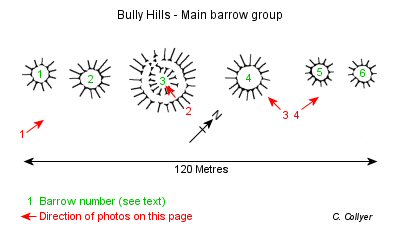 Bully Hills are a line of seven Bronze Age bowl barrows that form a southwest to northeast linear cemetery along a hillside ridge near Tathwell in Lincolnshire.

Six barrows stand close together forming a chain of some 120 metres (barrows 1 to 6 on the plan to the left) with the final barrow of the group (barrow 7) located around 225 metres away to the northeast. The tallest barrow (number 4) measures around 3 metres high with barrow 2 being just a shade shorter, barrow 3 is about 2 metres high while barrows 1, 5 and 6 are around 1-1.5 metres in height. Their diameters range from between 25 metres in the case of barrow 3 metres to a more diminutive 12 metres for barrows 1,5 and 6. Barrow 7 is curious in being so far from the main group although it is roughly in line with them, it stands about 3 metres tall with a diameter of about 16 metres.

The earthen mounds of Bully Hills stand quite prominent in the landscape and can be seen from some distance to the west although they are obscured from view from the east by a rise in the land. This is formed by the spine of higher ground that runs from the northeast sloping down slightly towards the southwest and a dry valley near Orgarth Farm, the main barrow group is located about halfway down this slope while barrow 7 stands close to the high point to the northeast. It may be the case that this barrow was the original focus of activity with the other barrows being added at a later date possibly serving the purpose of a territorial boundary between the land now occupied by Tathwell to the northwest and Haugham to the southeast.

There are no official records of excavations or any finds at the site but at least one of the barrows (barrow 3) shows evidence of antiquarian digging or plundering which has resulted in a gap to the northwest of the mound and a large crater in its top and it could be that this barrow once stood higher than the rest of the group making it an obvious target for those in search of either buried archaeology or treasure.

*** Update ***
In March 2004 I was contacted by Steve Fuller who recalled a conversation with an elderly man who grew up on a farm close to Bully Hills. Steve says - "He described that as a young man he witnessed his father being involved in digs to find out what was in the mounds. He said that they found no objects but that they all revealed that a lot of burning had taken place on every mound and presumed they were used as beacons." Many thanks to Steve for that information.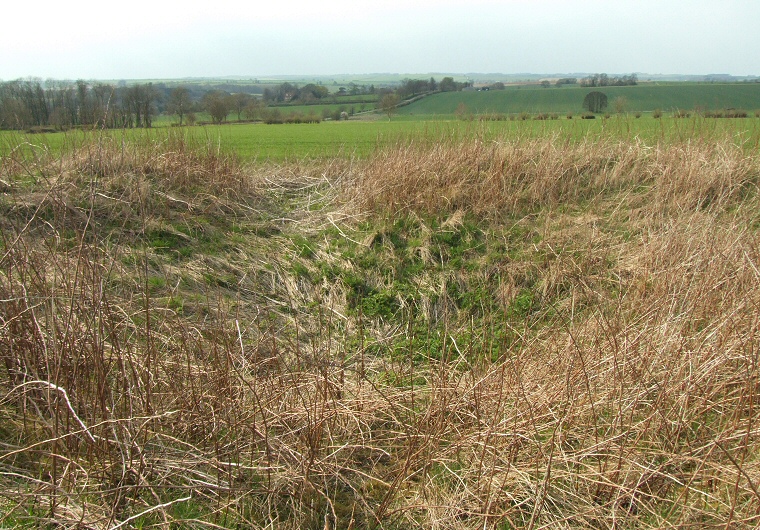 Looking northwest over the crater in barrow 3 (view 2)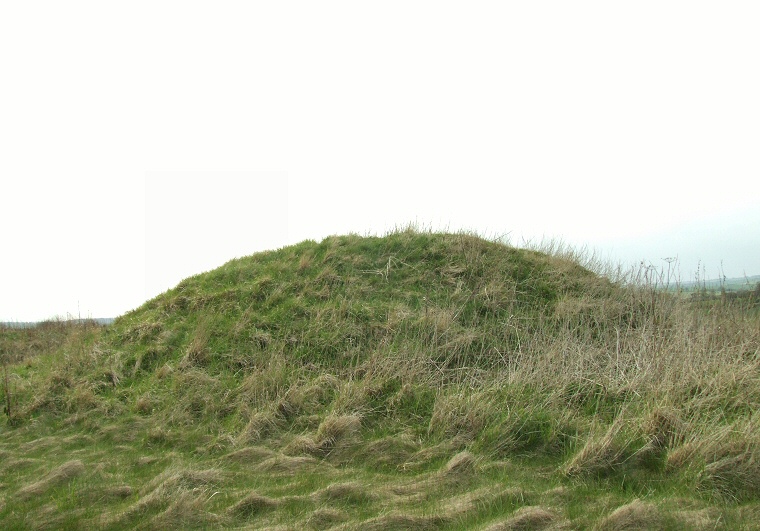 Barrow 4, the tallest barrow of the group (view 3)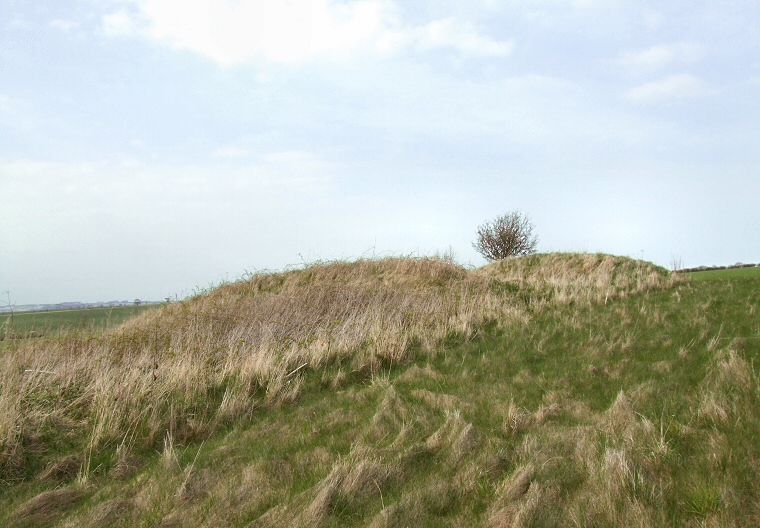 Barrows 5 and 6 are both fairly small (view 4)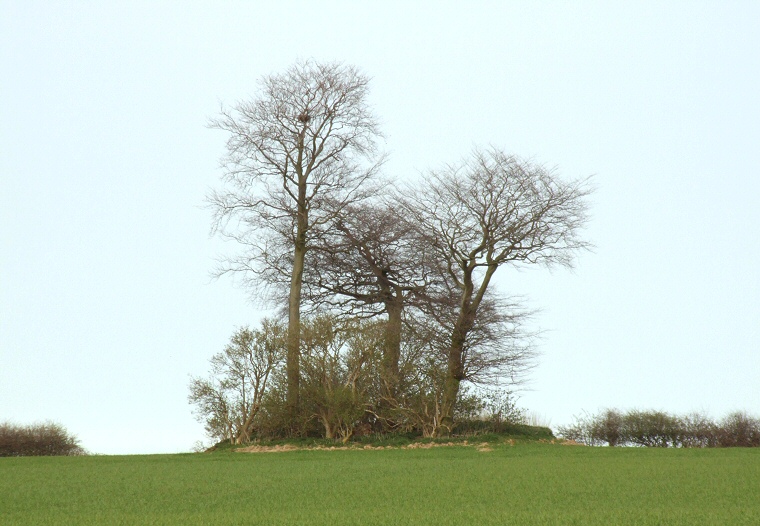 Looking northeast across the field to barrow 7 which stands over 200 metres away from the main group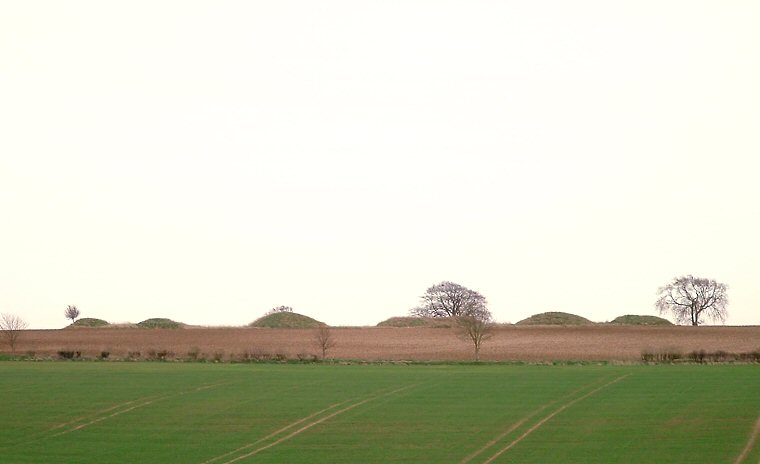 Side view of the barrows looking southeast from a farm track, April 2007
Back to Map | Home | Full Glossary | Links | Email: chriscollyer@stone-circles.org.uk