Butterbumps
Bronze Age Barrow Cemetery
Willoughby, Lincolnshire OS Map Ref TF49307240
OS Maps - Landranger 122 (Skegness & Horncastle), Explorer 274 (Skegness, Alford & Spilsby)
---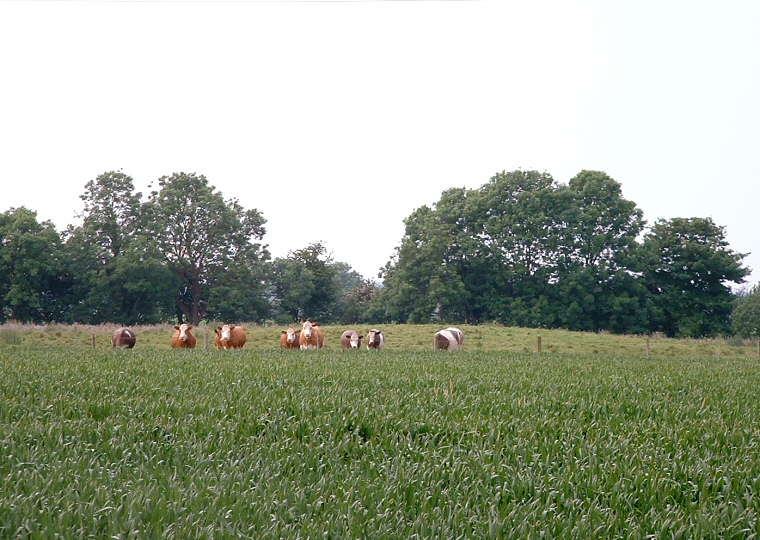 The Butterbumps and the butter makers. One of the barrows is visible behind the cows.
The wonderfully named Butterbumps is a
Bronze Age
barrow
cemetery about 4 miles inland from the seaside resort of Chapel St. Leonards on the east coast of Lincolnshire. The meandering roads in this part of the country mean that an OS map is probably the best way to find this site. Once your are here there is very little to be seen, only the badly ploughed remains of around a dozen barrows. None are very high, in fact all are less than a metre tall, but it is a pleasant peaceful place to spend a little time.
Radiocarbon dates from finds at the site suggest a date of around 1750BC for the primary burials with later secondary cremations dated to 1520BC and excavations have revealed that the graves were laid out in two rows of mounds. One contained a pit cremation that was then covered with wooden planks while other finds from the barrow cemetery included a perforated
whetstone
and a
bronze
dagger in a wooden sheath.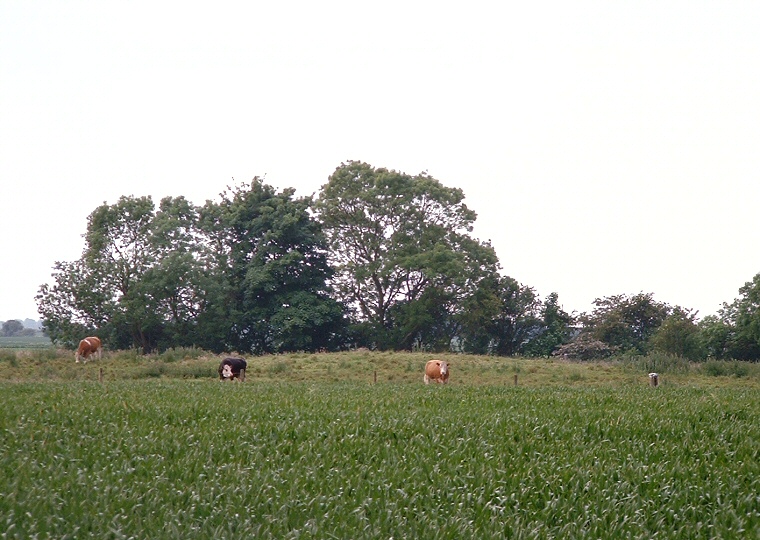 Another barrow of the Butterbumps group.
Back to Map | Home | Full Glossary | Links | Email: chriscollyer@stone-circles.org.uk