Bwlch y Ddeufaen
Bronze Age Standing Stones
South of Tal-y-Fan, Gwynedd. Wales OS Map Ref SH71467183
OS Maps - Landranger 115 (Snowdon), Explorer 17 (Snowdon)

---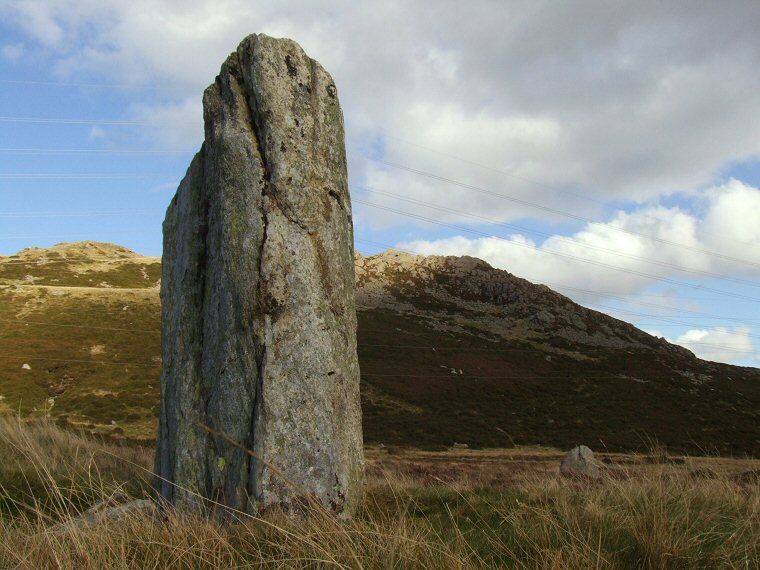 Bwlch y Ddeufaen standing stones looking northeast towards the hill of Foel Lwyd. This pair stand at the far western end of the pass.
At the western end of the remote Bwlch y Ddeufaen pass between the hills of Foel Lwyd to the north and Drosgl to the south are four standing stones, two large, two smaller. This really is an outstandingly beautiful area hemmed in by rocky outcrops with views opening out towards the Conwy to the southeast but sadly the scenery is somewhat spoiled by a row of pylons and power lines from Wylfa nuclear power station on Anglesey that pass down the length of the valley and manage to get into every picture on this page. While these modern intrusions may irritate the visitor the stones remain untroubled, even surviving the building of a Roman road that also utilized the pass on its way to and from the fort of Canovium on the banks of the Conwy.
The stone furthest west (picture above and below) is a chunky rectangular block standing nearly 2 metres tall with a smaller pair of stones just to the east neither of which stand above half a metre. A little distance further east down the valley an attractive sugarloaf shaped standing stone is the tallest of the group reaching 3 metres in height (bottom two pictures). Standing stones are often difficult to date and as the southern slopes of Tal-y-Fan contain a pair of
Neolithic
burial chambers the stones could either be contemporary or more likely from the later
Bronze Age
.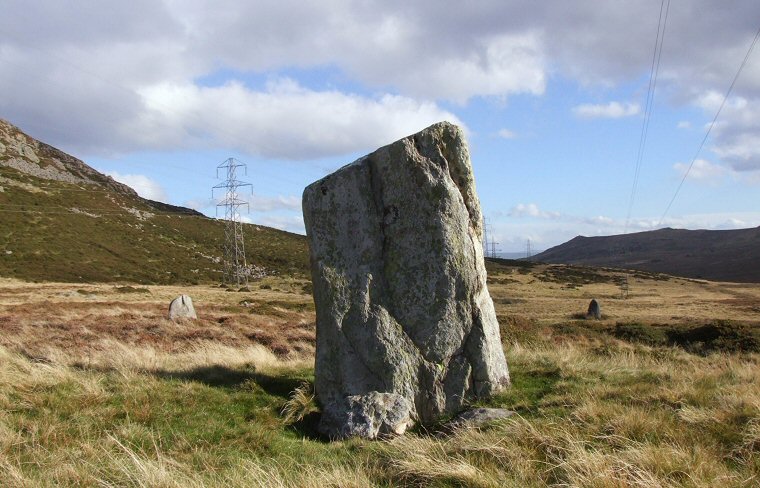 Bwlch y Ddeufaen - looking southeast over three of the stones. The two stones in the top picture are now in the centre and to the left.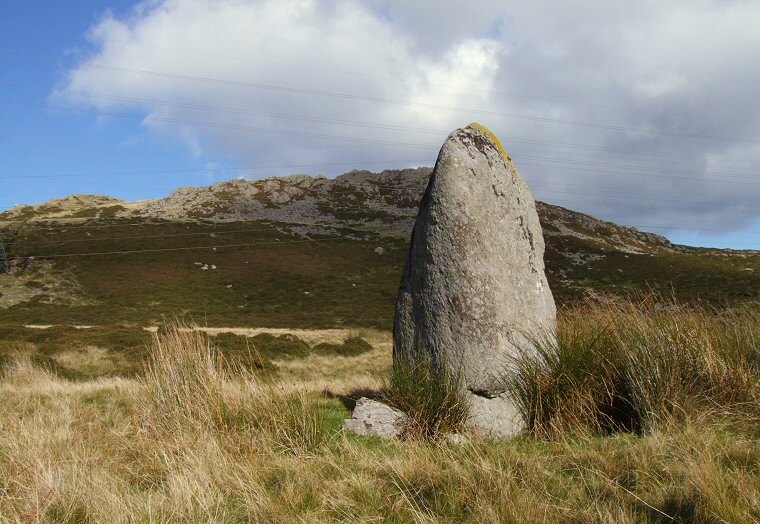 This stone is set slightly apart from the previous ones, a little further to the east. The view is again looking northeast towards Foel Lwyd.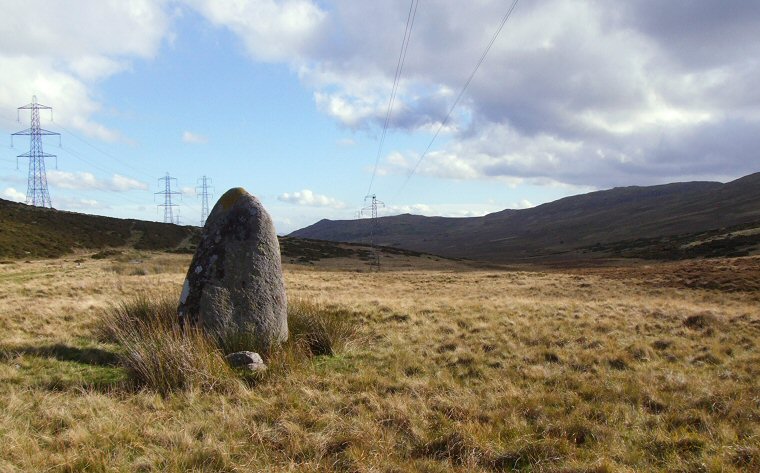 The same stone as above but looking southeast along the pass between the hills.

Back to Map | Home | Full Glossary | Links | Email: chriscollyer@stone-circles.org.uk