Donington on Bain
Bronze Age Bowl Barrow
Donington on Bain, Lincolnshire OS Map Ref TF25938294
OS Maps - Landranger 122 (Skegness & Horncastle), Explorer 282 (Lincolnshire Wolds North)
---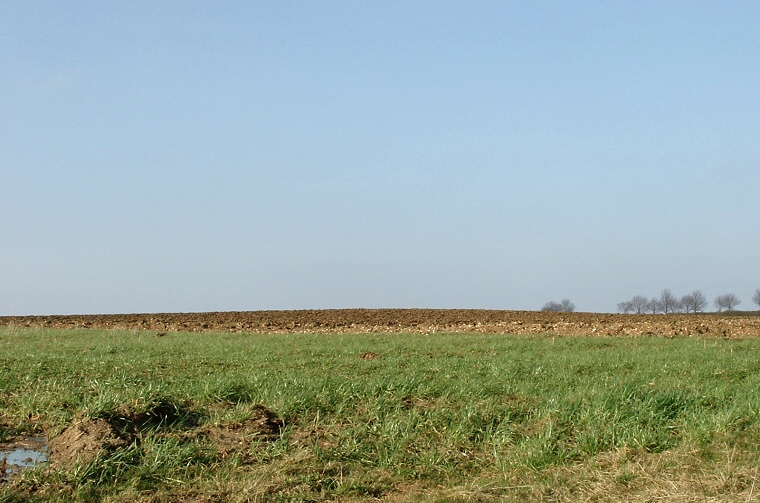 The ploughed barrow is the low mound of earth beyond the grass.
Although there is a
tumulus
marked on the Ordnance Survey map in this area, there is very little to see on the ground. In fact a wide low slightly raised area of soil is the only evidence of the
Bronze Age
bowl barrow
that once stood here - it was originally recorded as being about 1.5 metres tall but ploughing has nearly destroyed it. What is left still covers a diameter of about 35 metres and it is believed that the barrow once also had an encircling ditch but this is now totally silted up. It stands just to the west of the Bluestone Heath Road - a prehistoric trackway.
Further to the west are the dismantled radio dishes from the Stenigot NATO communication station which formed part of the 'Ace High' microwave relay network from the 1950's to 1980's, and also a massive second world war 'Chain Home' radio transmitter mast.
Back to Map | Home | Full Glossary | Links | Email: chriscollyer@stone-circles.org.uk