The Dragonby Dragon
Natural Rock Feature
Dragonby, North Lincolnshire OS Map Ref SE90441419
OS Maps - Landranger 112 (Scunthorpe & Gainsborough), Explorer 281 (Ancholme Valley)
---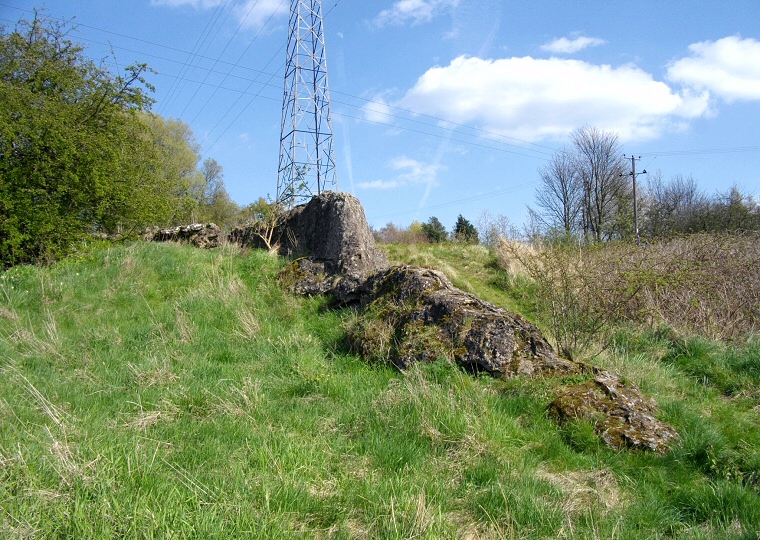 This is not a man-made structure, but it is certainly ancient and I have added it to the site on the basis that it definitely falls into the oddities category. It is in fact a natural rock formation caused by a limestone spring but local legend says it is the body of a dragon that was turned to stone by a wizard. Another story claims that it is the top of a church that sank into the earth with the congregation still inside and that once a year the ghostly bells can still be heard ringing.

A hint that it may have held significance to the local prehistoric population comes from the finds of flint flakes, cores and scrapers from nearby and also from the speculations of Harold Dudley a former curator of Scunthorpe Museum. Dudley wrote -

'Standing within a short distance of a notable prehistoric settlement, this isolated rock may well have been the object of heathen veneration and the scene of early worship' (The history and antiquities of the Scunthorpe and Frodingham district. 1931).

Dragonby is a small village to the north of Scunthorpe just off the A1077 that leads to the village of Winterton. About half way down the only road through the village there is a gap in the houses on the right hand side - a track leads out onto some open ground and you will see the dragon on your right winding its way up the hill. The village's name of Dragonby is only fairly recent, it was changed by local land owners the Elwes family from the original name of Conesby Cliff in honour of the dragon.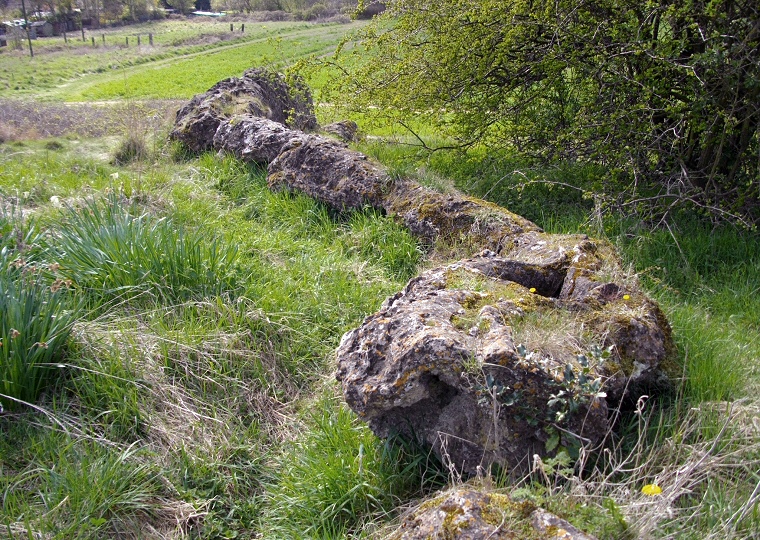 The Dragonby Dragon - view looking downhill
Back to Map | Home | Full Glossary | Links | Email: chriscollyer@stone-circles.org.uk