Easter Aquhorthies
Bronze Age Recumbent Stone Circle
West of Inverurie, Aberdeenshire OS Map Ref NJ73232080
OS Maps - Landranger 38 (Aberdeen), Explorer 421 (Ellon & Inverurie)

---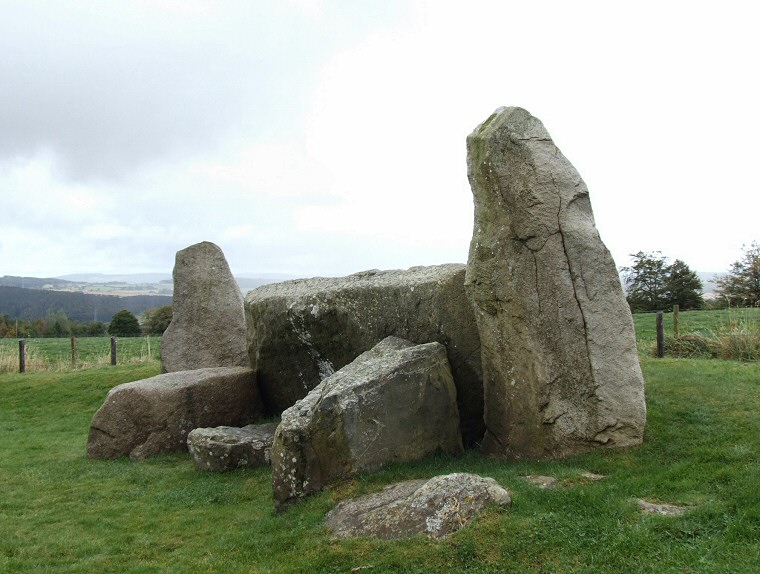 Easter Aquhorthies - view of the rear of the recumbent setting looking southeast. The two low slabs that point back towards the interior of the circle may have formed part of a symbolic passageway into an internal cairn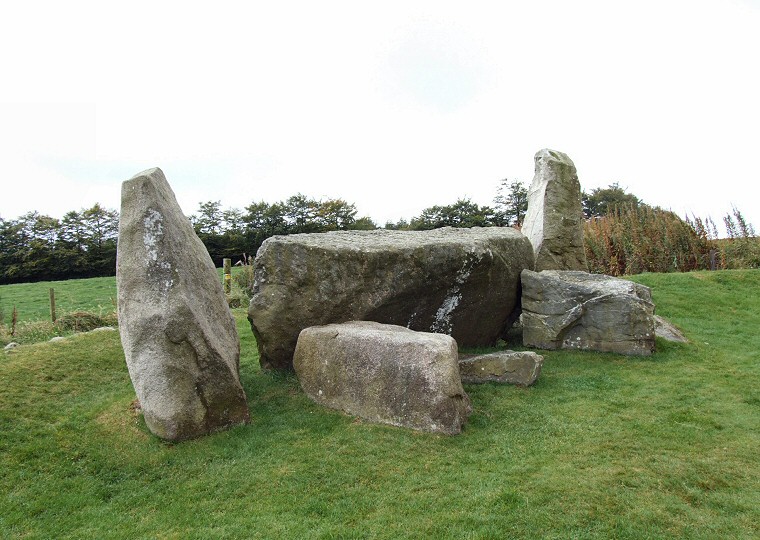 View of the rear of the recumbent setting looking southwest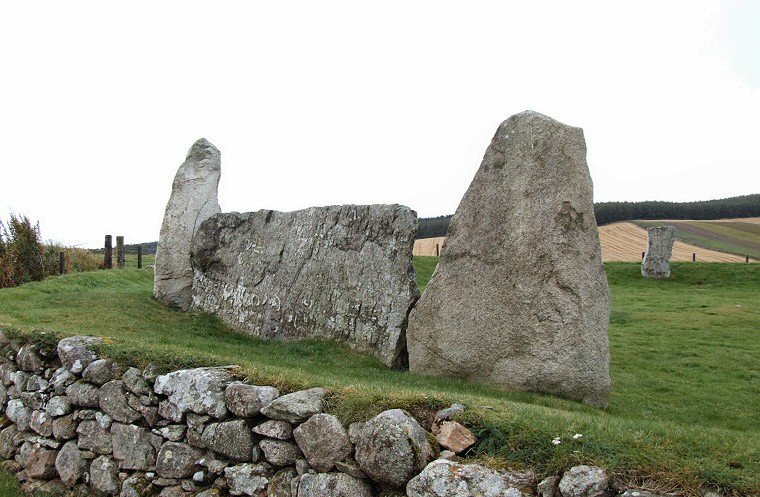 Front of the recumbent setting. The area around the circle has been landscaped and it now stands within a stone bank known as a roundel. These were sometimes built around circles in this region in the 19th century to both preserve the sites themselves from agricultural damage and to create decorative landscape features within estates.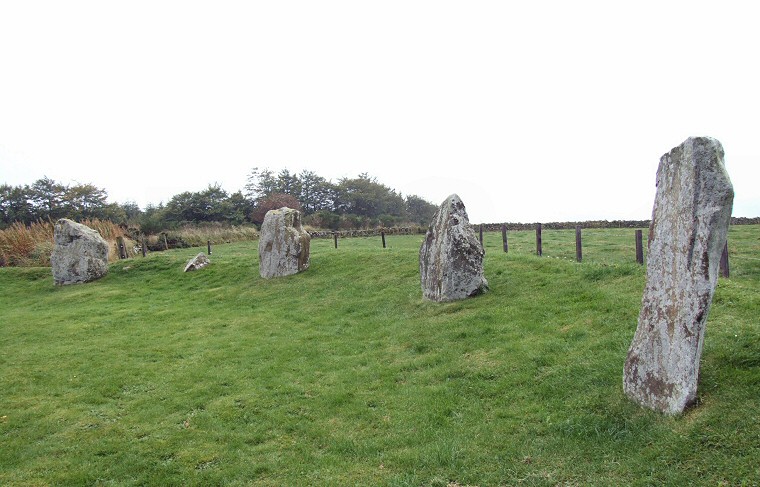 Easter Aquhorthies has a complete set of nine circle stones, these four form an arc from the west round to the north (left to right) and if numbered clockwise from the recumbent setting they would be stones 1-4.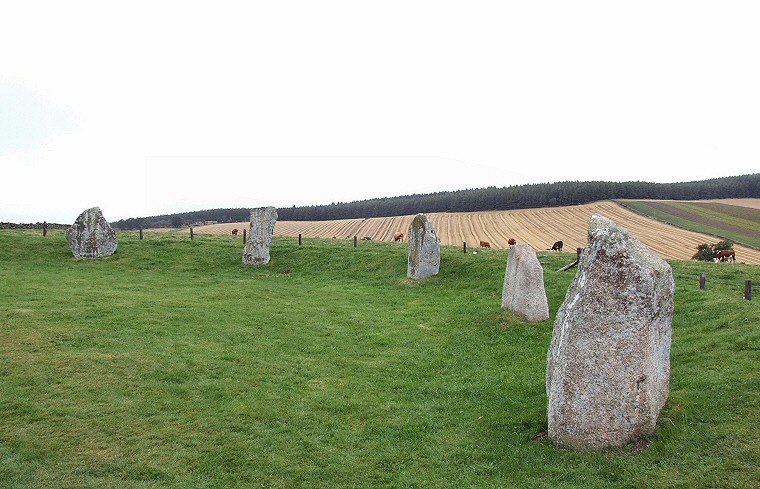 This group of five stones form an arc from the north round to the east, numbering from 3-7.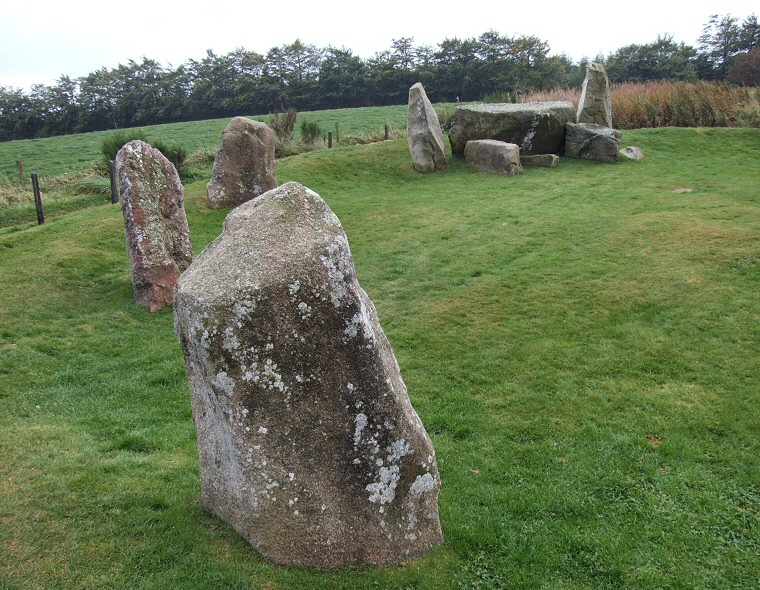 Stones of the southeastern arc, numbers 7-9 with the recumbent setting behind.

Back to Map | Home | Full Glossary | Links | Email: chriscollyer@stone-circles.org.uk