Eslie the Greater
Bronze Age Recumbent Stone Circle
Southeast of Banchory, Aberdeenshire OS Map Ref NO71719160
OS Maps - Landranger 45 (Stonehaven & Banchory), Explorer 396 (Stonehaven, Inverbervie & Laurencekirk)

---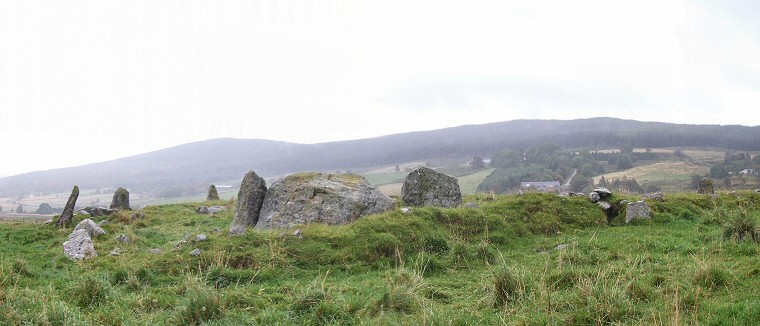 View looking northwards over the stones of Eslie the Greater with the recumbent setting in the foreground and the three remaining stones on the western side of the circle clearly visible to the left. A stone that is just visible towards the right edge of the picture marks the eastern limit of the circle while a final remaining stone is out of sight to the north. The land falls away steadily in this northerly direction to the valley of Green Burn less than 500 metres away before rising again rapidly to form the hills of Craig of Affrusk on the horizon to the left and Rhindbuckie to the right.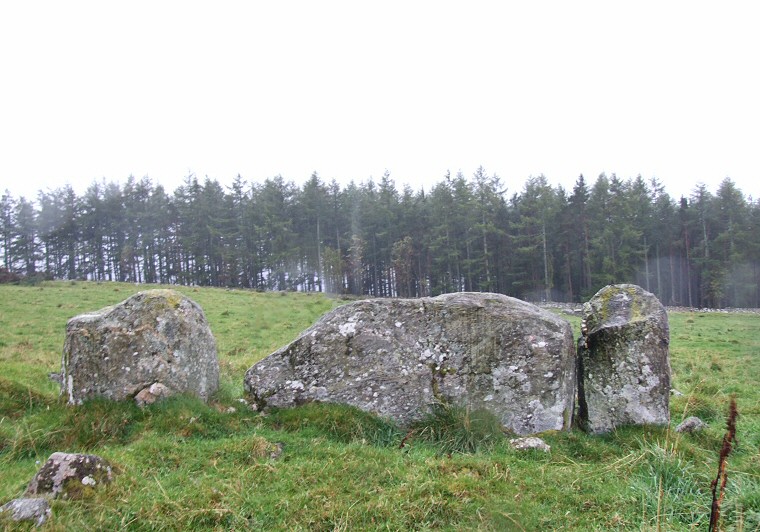 Looking south at the rear of the recumbent setting with the trees of Knock Wood in the background. Constant rain made photographing the circle difficult hence the splashes of water on the picture.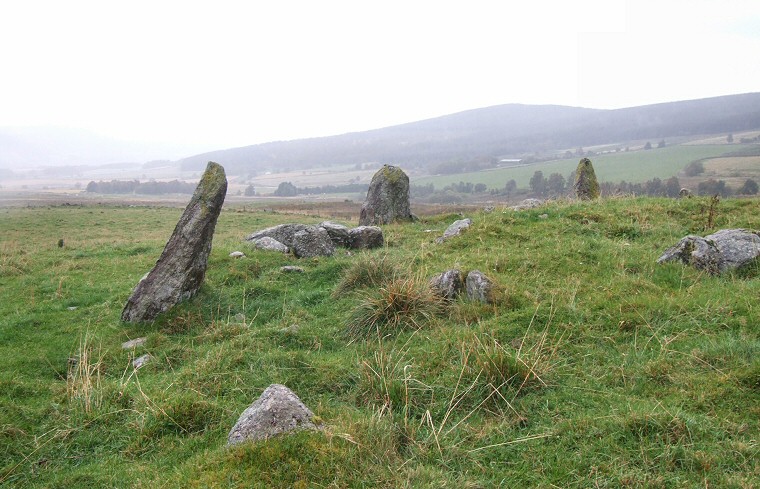 The three stones of the western arc of the circle looking north towards the peak of Craig of Affrusk.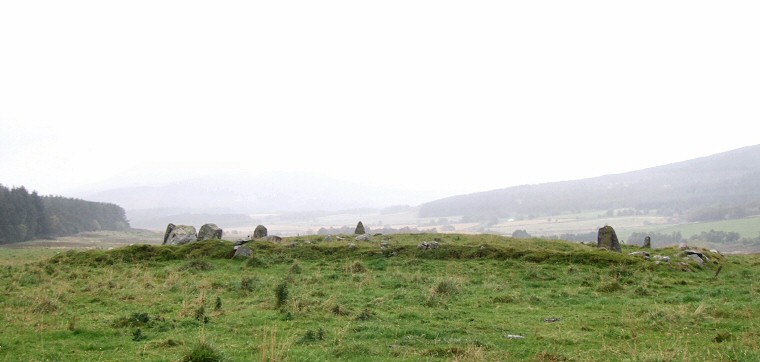 Looking west over the circle with Green Burn to the right of the picture and the low lying valley of the Water of Feugh in the middle distance with the hills of the Blackhall Forest lost in the mist behind.

Back to Map | Home | Full Glossary | Links | Email: chriscollyer@stone-circles.org.uk