Fowberry Mains / Fowberry Park
Bronze Age Carved Rocks / Rock Art
East of Wooler, Northumberland OS Map Ref NU02812772
OS Maps - Landranger 75 (Berwick-upon-Tweed), Explorer 340 (Holy Island & Bamburgh)

---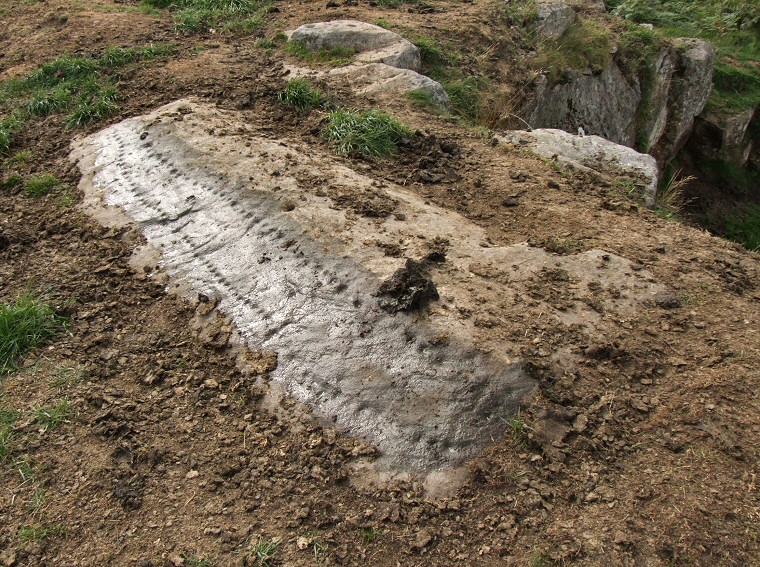 Fowberry Mains / Fowberry Park 'b'. (ERA-194). The carvings on this page are all to be found within a few metres of each other but it is the outcrop above that catches the eye first. It consists of 113 cups arranged in two lines that are neither quite straight nor parallel, in fact the two lines diverge slightly at the near end of the photograph. The two lines are joined together at this end by a line of three cups while 5 cups at the other end may be the start of another line that was abandoned. This area of Fowberry Park has formerly been quarried for stone, the edge of the quarry can be seen at the upper right of the picture showing how close the carving came to being destroyed and we can only wonder if other carvings have been lost. It also appears to be a favourite haunt of sheep and the carvings are now starting to disappear under a layer of droppings. Carving 'c' is at the centre top of the photograph.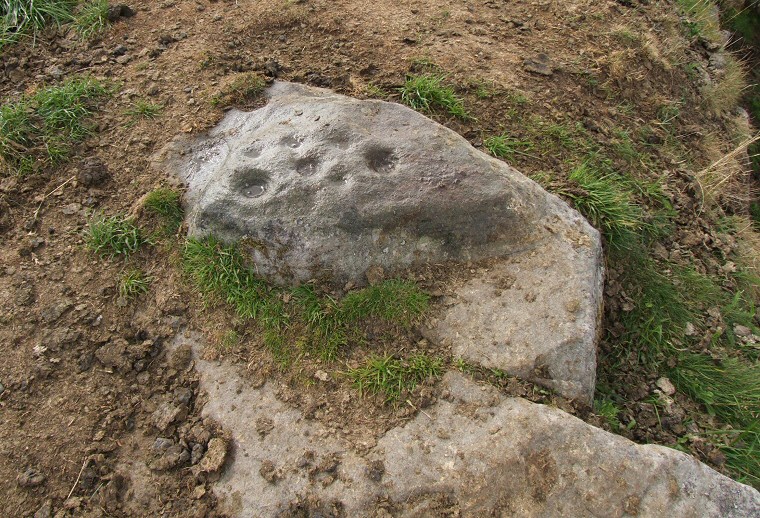 Carving 'c' (ERA-193). A slightly raised dome of rock has 7 cup marks with a further cup just above and partly filled with earth and grass.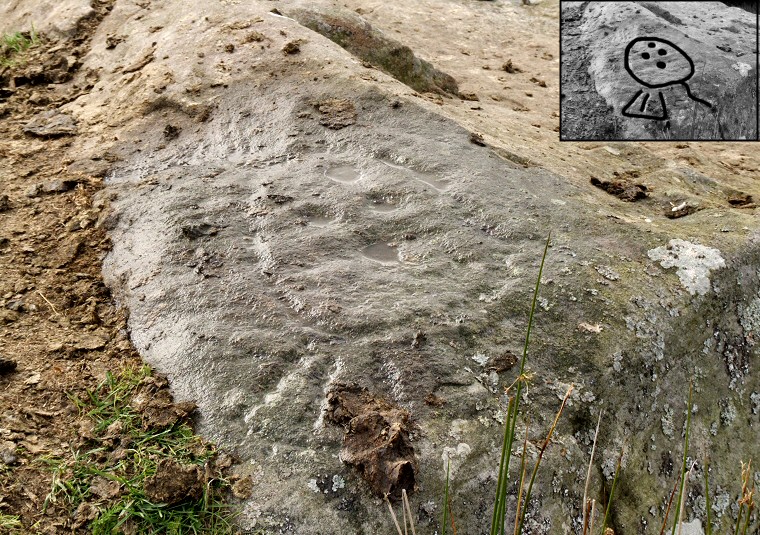 Carving 'a' (ERA-192). The carvings above and below stand right on the edge of the quarry. Carving 'a' above has four cups enclosed by a flattened oval groove with a further groove leading off towards the edge of the rock. Three other grooves linked at one end also seem to radiate from the centre left partly under the sheep dropping (see inset diagram).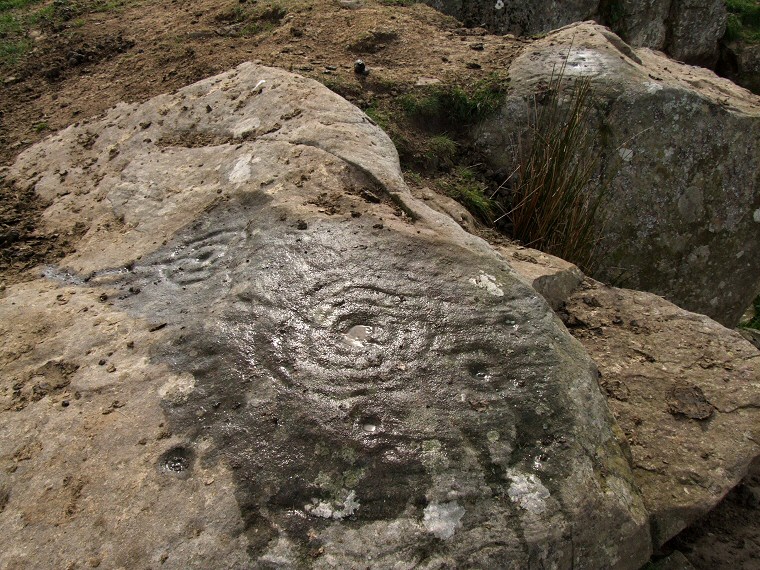 Carving 'e' (ERA-199). A central cup has five worn rings and a groove running through its centre linking it to another more defined motif (above and to the left) that consists of a cup with 2 rings and a groove running a short distance down the face of the rock. In front of the larger carving are three small cup and single ring motifs, the rock has at least 2 other cup and single rings as well as about a dozen other cups across its surface.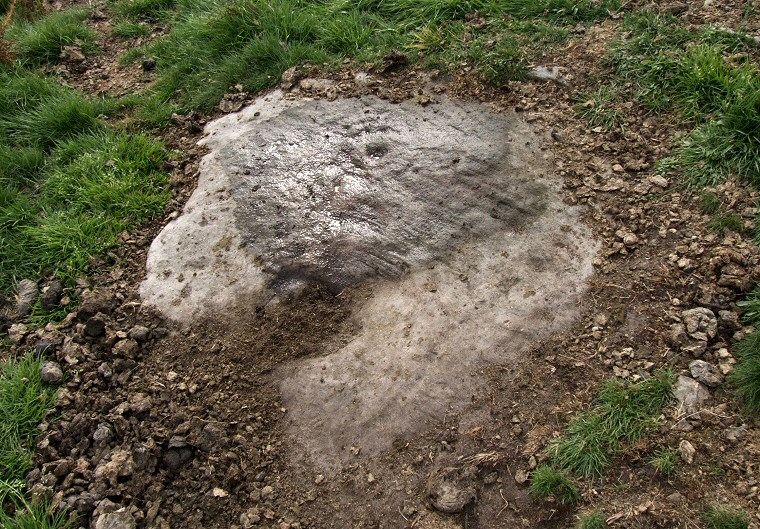 Carving 'i' (ERA-195). It's strange what the eye can spot or sometimes completely miss. I thought this was a different carving and recognised a cup with a pair of faint rings (marked with water) but failed to spot the much larger carving to the right until I looked at the photograph. A shallow cup towards the right edge of the rock has 5 faint rings and a long groove that runs towards the camera almost parallel with the visible edge.
Back to Map
|
Home
|
Full Glossary
|
Links
|
Email: chriscollyer@stone-circles.org.uk