Glastonbury
Abbey, Chalice Well and Tor
Glastonbury, Somerset Abbey ST501387 Chalice Well ST508386 Tor ST513386
OS Maps - Landranger 182 (Weston-super-Mare), Explorer 141 (Cheddar Gorge & Mendip Hills West)
---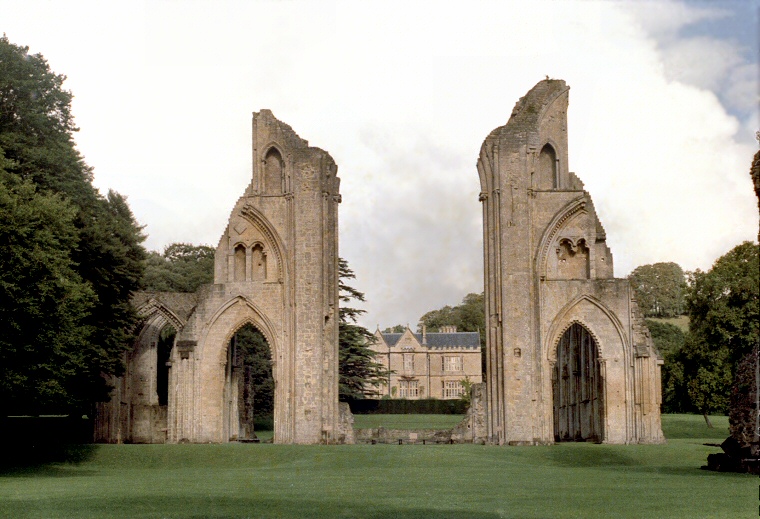 Glastonbury Abbey
Glastonbury contains three major sites of antiquity for those who are interested in Arthurian legend and British mythology in general. These places, are the ruined abbey, the Tor and the Chalice Well. For those with a serious interest in archaeology they may have little to offer, but they are never the less still well worth a visit for their mythological value alone.

The Abbey
The first evidence of a structure on this site date back to about 700AD, although what can be seen now is the remains of the 12th century St. Mary's Chapel (or Lady Chapel), the 14th century Abbot's Kitchen and the abbey church itself which was constructed between these two dates. The bodies of both King Arthur and Queen Guinevere were claimed to have been found in the monastery burial ground by monks and reburied inside the abbey on a spot now marked by a plaque. As with so many legends and stories there is no solid evidence to prove the truth of this claim. Legend also states that Joseph of Arimathea came to Glastonbury and built a church where the Lady Chapel stands and planted his staff on the nearby Wearyall Hill causing a Holy thorn tree to spring from it. The descendants of this Holy Thorn, which is of Mediterranean origin and flowers at Christmas, now grow within the grounds of the abbey.

Chalice Well
Joseph of Arimathea is also said to have brought the Holy Grail to Glastonbury which some legends say is hidden within the Chalice Well. The well is a natural spring which rises in a garden at the foot of the Tor, and has a high iron content which turns the water a reddish brown. This has led to its alternate name of the Blood Spring, an obvious allusion to the blood of Christ emanating from the Chalice. The Grail, or Chalice itself is said to have been a dish or cup that was used by Jesus at the last supper, and later by Joseph of Arimathea to catch drops of blood at the Crucifixion. According to Thomas Malory, after being brought to Britain it vanished due to the world becoming too sinful for such a holy relic, only revealing itself to a chosen few.

The Tor
Another mystical place, the Tor is topped by the tower of St. Michael's church. The 13th century chapel has now gone but the tower remains as the destination for many tourists each year in search of some kind of spiritual experience. The path that winds around the hill is has been suggested as a processional route for past ceremonies, and it is possible that a prominent natural mound such as this would have been important to people living in, or travelling to this area.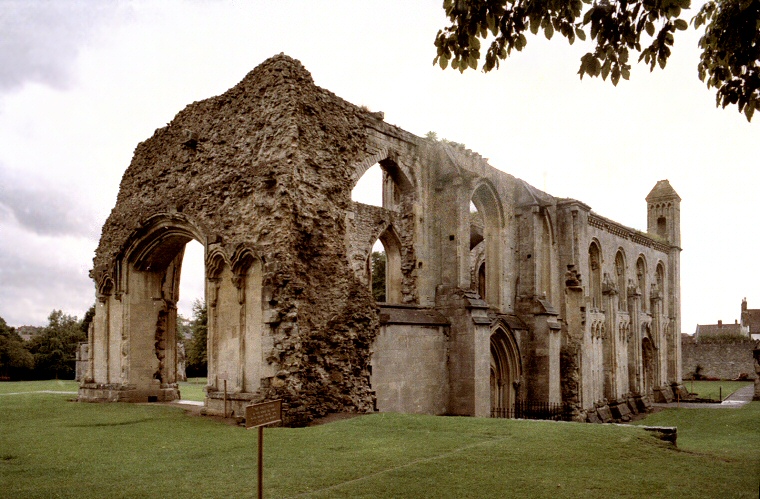 The Abbey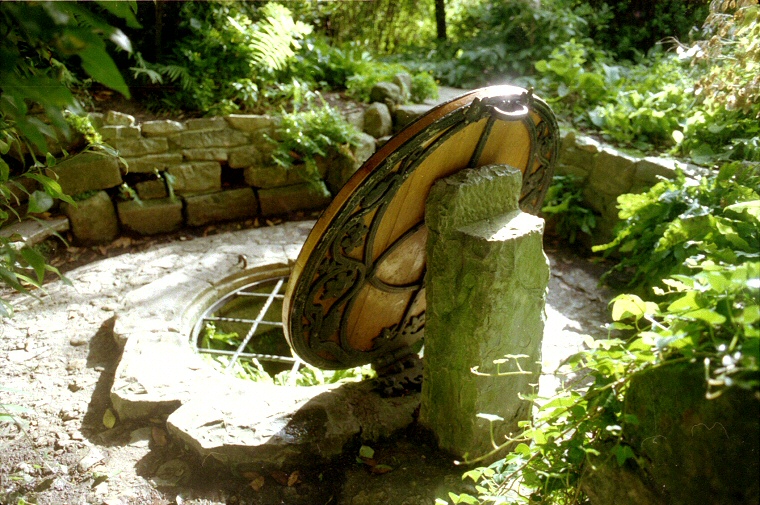 The Chalice Well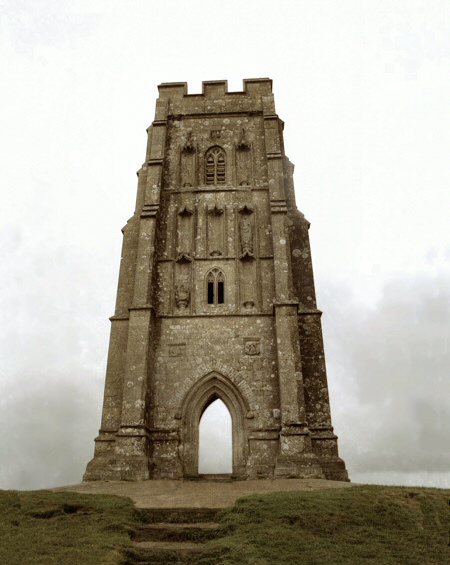 The tower of St. Michael's Church on the sumit of Glastonbury Tor
Back to Map | Home | Full Glossary | Links | Email: chriscollyer@stone-circles.org.uk