Gled Law 2b-f
Bronze Age Carved Rocks / Rock Art
South of Doddington Moor, Northumberland OS Map Ref NU00903072
OS Maps - Landranger 75 (Berwick-upon-Tweed), Explorer 340 (Holy Island & Bamburgh)

---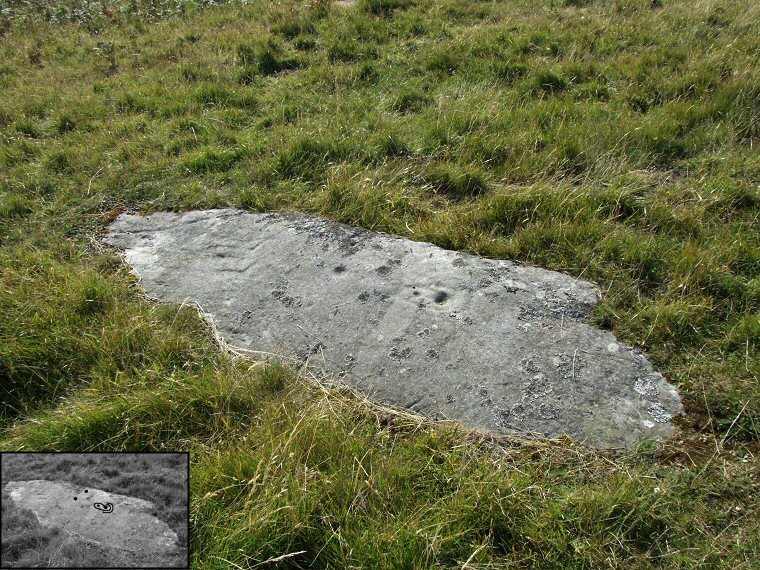 Gled Law 2b (ERA 93) The group of carved rocks shown on this page are all located within a few metres of each other a short distance to the northwest of Gled Law 2a. This rectangular slab has at least four cups, two of which are partly surrounded by a faint groove (see inset image).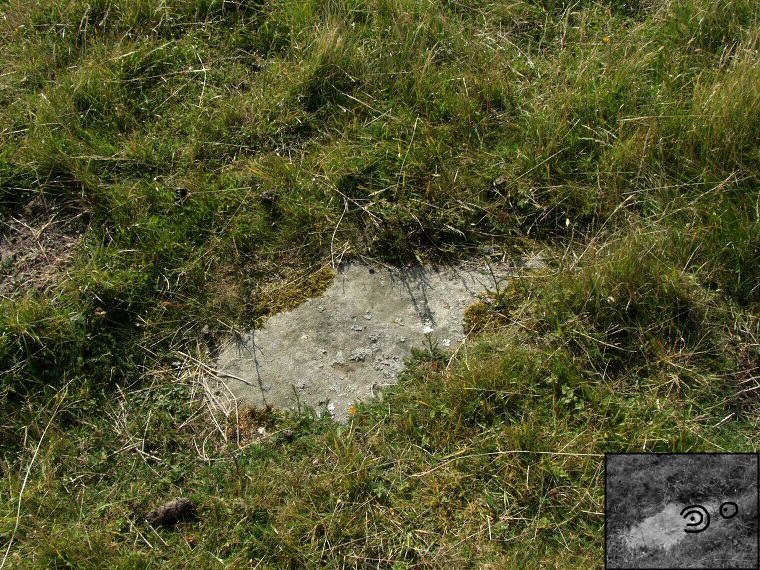 Gled Law 2d (ERA 91) This small rock is nearly overgrown and the carvings are faint making them very difficult to make out. Part of the central cup and two penannulars can be seen in the photograph but a second cup and ring to the right is completely obscured by the encroaching vegetation.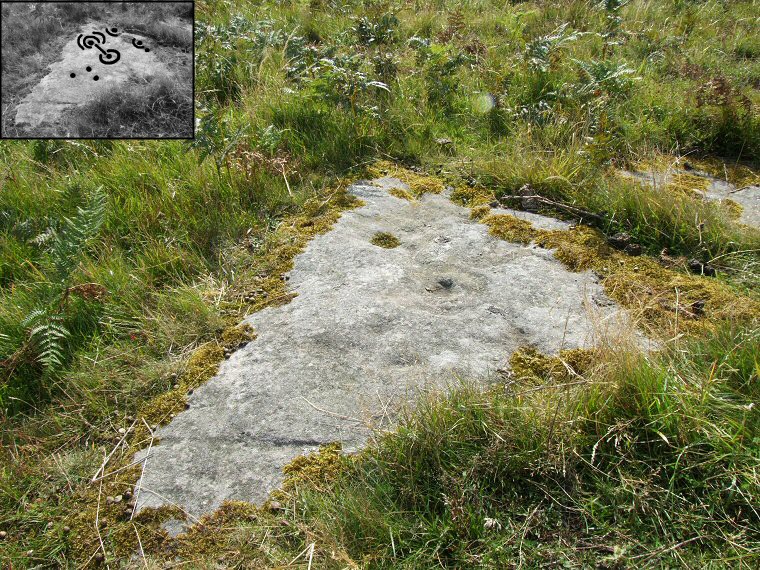 Gled Law 2e (ERA 94) This rock is divided into two sections by a line of mossy grass growing down the middle. The section shown above is the least overgrown of the two and has a pair of cup and ring designs linked together by a short groove as well as several scattered cups, two of which may have possible worn rings. The section off the right of the photograph also has a couple of cup and ring motifs.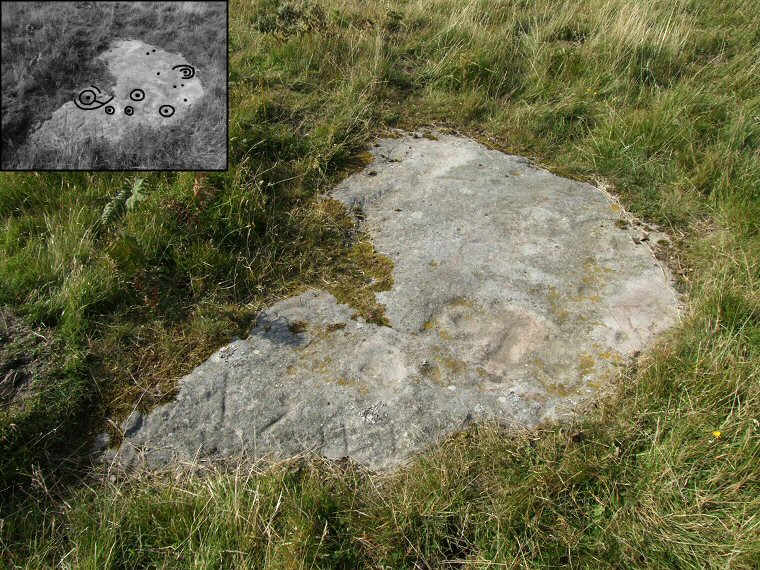 Gled Law 2f (ERA 90) This flat slab has more carvings on its surface than shown in the inset diagram but many of the markings are so worn that they are almost impossible to see unless the light is right. At least six cup and ring designs are visible as well as several scattered cups but the best preserved motif is a cup with three rings that is now under the line of turf in the foreground of the photograph. The scratch marks on the front edge of the rock have probably been caused by it being struck by a plough.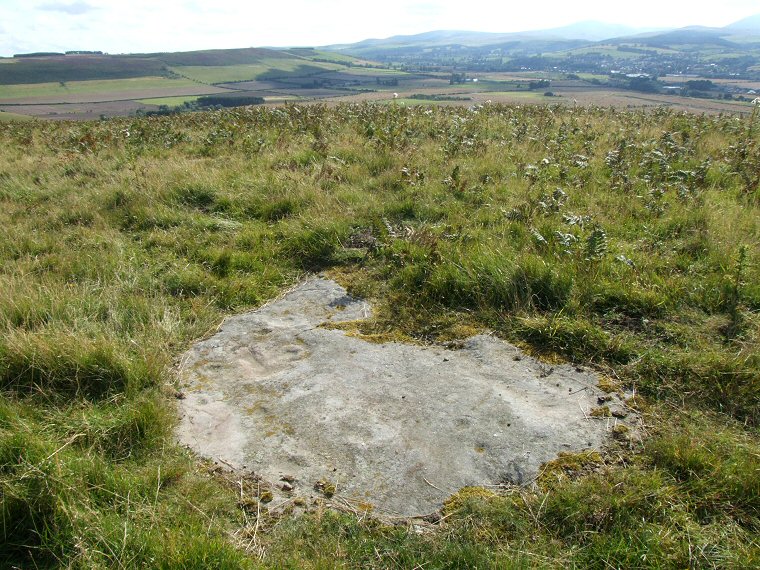 Gled Law 2f in context looking south towards Weetwood Moor on the left and the Cheviots on the right.
See also: Gled Law 1, Gled Law 2a, Gled Law 3
Back to Map
|
Home
|
Full Glossary
|
Links
|
Email: chriscollyer@stone-circles.org.uk