Hanging Grimston
Neolithic / Bronze Age Barrow Cemetery
North of Uncleby Wold, North Yorkshire OS Map Ref SE810608 (centre)
OS Maps - Landranger 106 (Market Weighton), Explorer 300 (Howardian Hills & Malton)
---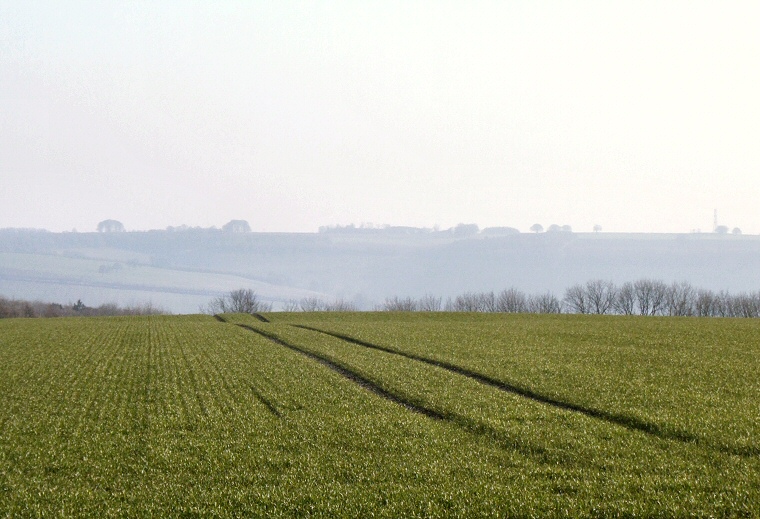 Looking south to the low rise of the long barrow which runs left to right in front of the bushes.
This group of monuments that follow the spine of Hanging Grimston Wold consists of a Neolithic long barrow, a line of later round barrows, some earthworks and a Roman road.

The long barrow is aligned east to west and was excavated in the 1868 by the antiquarian J.R. Mortimer who recorded a burned wooden mortuary house and traces of a timber façade at its eastern end. Burials included a human leg bone as well as bowls and pigs jaws but without the tusks, the remains have since been dated to about 3450BC. Estimates of the original size of the barrow are around 24 metres long by 15 metres wide with 8 metre wide side ditches. Later the barrow became part of a linear earthwork now known as Queen Dyke, thought to date from the middle Bronze Age.

The Bronze Age round barrows follow the line of what could be an ancient trackway over Hanging Grimston Wold that later became a Roman Road. Many of them are ploughed out but some were excavated and recorded by Mortimer who found beakers, remains of a funeral pyre, oak coffins, collared urns and jet buttons. The most interesting barrow at SE806613 was found to contain a limestone ring of six stones with the remains of eleven burials within in.

The long barrow is badly plough damaged, standing less than a metre high and many of the round barrows are hard to make out as well, although one to the north of the group (photograph below) is still in good condition. What still remains however are the stunning views to the west as the land drops away dramatically down Open Dale and out to the Derwent valley.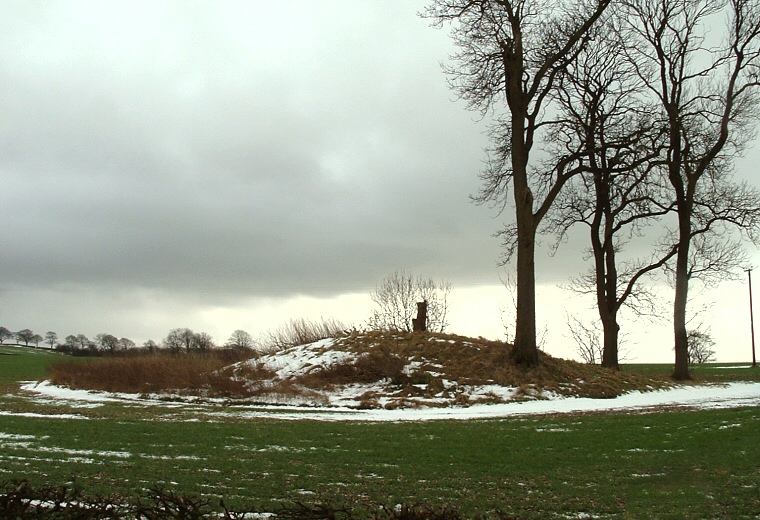 Barrow at the north of the group at SE802617.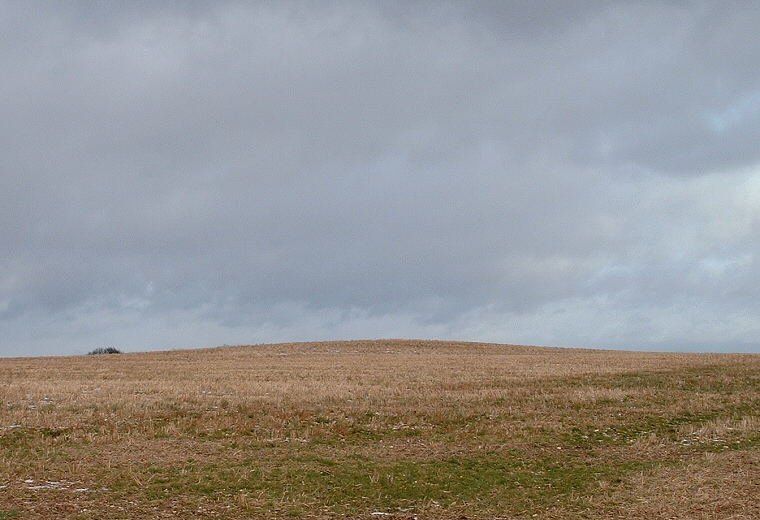 Barrow at SE817603 looking east.
Back to Map | Home | Full Glossary | Links | Email: chriscollyer@stone-circles.org.uk