Hendre Waelod (Allor Moloch)
Neolithic Chambered Tomb / Portal Dolmen
Southwest of Llansanffraid Glan Conwy, Clwyd. Wales OS Map Ref SH79297475
OS Maps - Landranger 115 (Snowdon), Explorer 17 (Snowdon)

---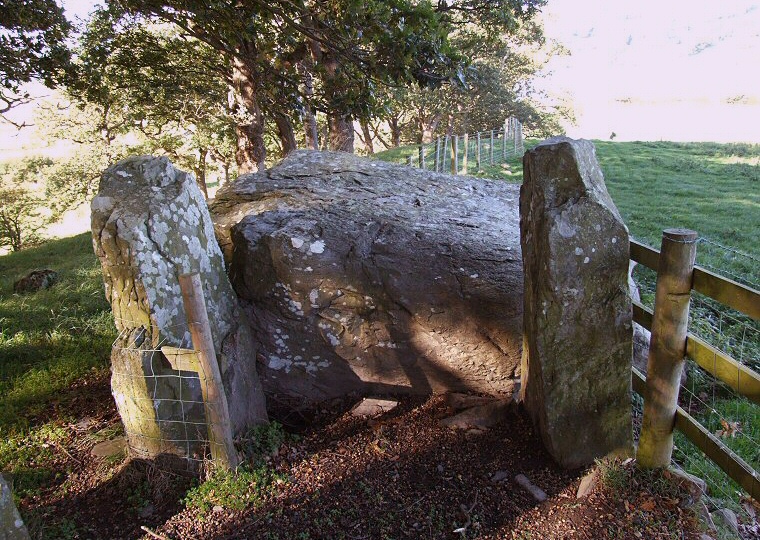 Hendre Waelod - portal stones at the southeast of the chamber with the capstone behind.
Some of the supporting stones of this
chambered tomb
have collapsed on the monument's eastern side leaving a huge wedge shaped
capstone
3 metres square and a metre thick tilted at an angle with the remains of the chamber visible and just about accessible on the northwestern side. Any trace of a covering mound or
cairn
of stones has been lost over the years but a pair of portal stones about 1.5 metres tall remain standing at the southeast of the chamber (both now incorporated into a fence that separates a small wood from open pasture) indicating the former entrance to the tomb. Hendre Waelod dates from the
Neolithic
and is also known as Allor Moloch which may translate as the 'Altar of Molloch', it stands on the lower western slopes of the hill of Bryniau just 300 metres from the River Conwy.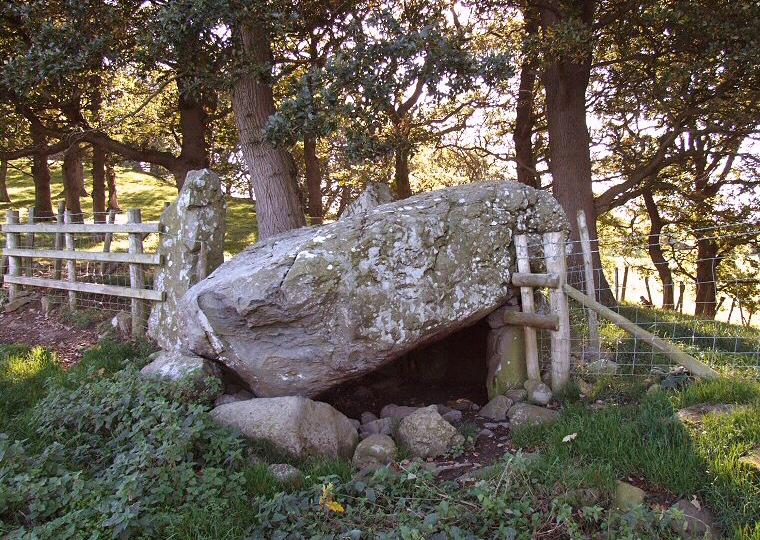 Hendre Waelod - collapsed wedge shaped capstone
.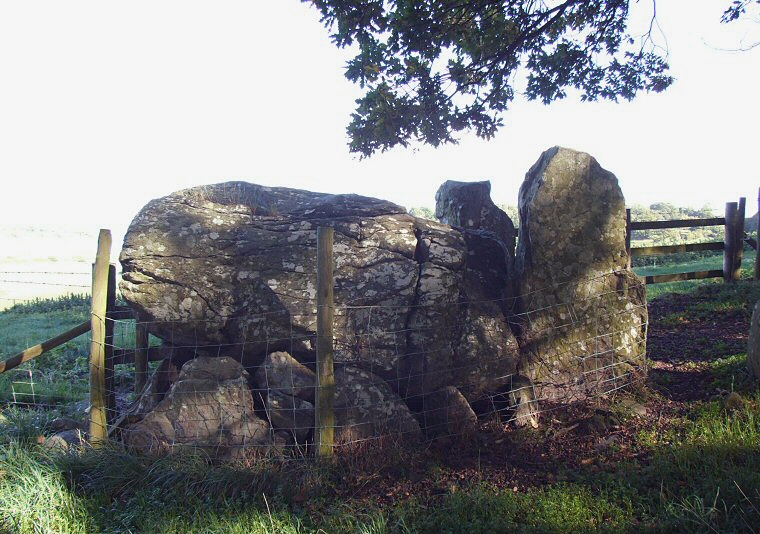 Hendre Waelod - capstone, portals and smaller slabs at the side of the chamber.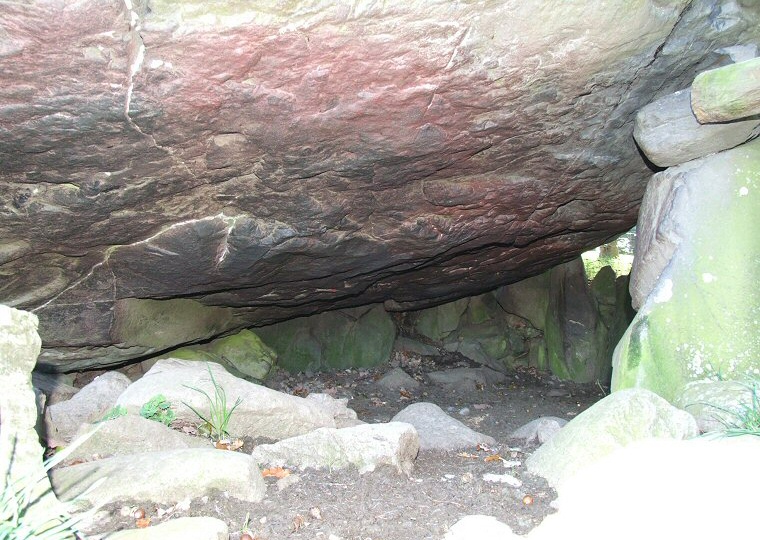 Hendre Waelod - internal view of the chamber and underside of the capstone.

Back to Map | Home | Full Glossary | Links | Email: chriscollyer@stone-circles.org.uk