Howdale Moor Barrows
Bronze Age Round Barrows
Howdale Moor, part of Fylingdales Moor, North Yorkshire OS Map Ref NZ95010118
OS Maps - Landranger 94 (Whitby & Esk Dale), Explorer OL27 (North York Moors - Eastern Area)

---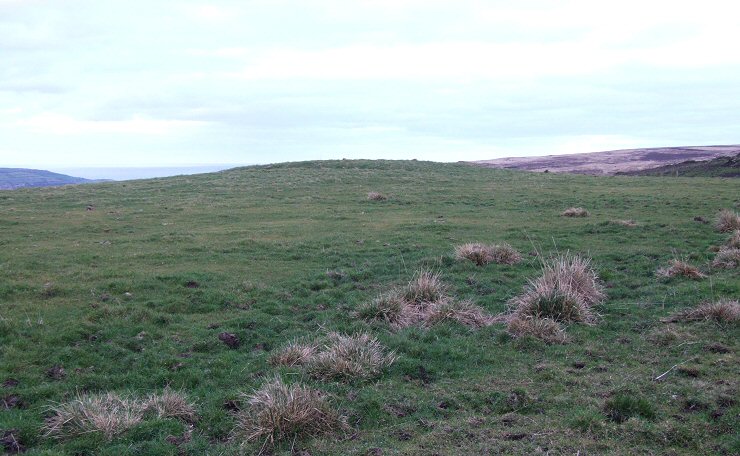 Howdale Moor northern barrow at NZ95010118 looking northeast to Robin Hood's Bay. This barrow is thought to have been excavated by Canon Greenwell.
The two
Bronze Age
round barrows
shown here are the remnants of a group of barrows that once ran along the northwestern edge of Howdale Moor close to what is now a track to How Dale farm. Both have probably been damaged by agricultural activity which has seen the rest of the group destroyed and what remains are a pair of mounds both less than a metre high and about 20 metres in diameter - both would originally have been surrounded by ditches which are now infilled. The barrow shown above is believed to have been excavated by the 19th century antiquarian Canon Greenwell who recorded it as number CCLXXI (271) in his "Recent Research in Barrows in Yorkshire, Wiltshire, Berkshire etc" published in 1890. He describes finding a pair of inverted cinerary
urns
both containing bones as well as a three further deposit of burnt bones, one in a small circular hollow and another in a rectangular pit. He also records finding a decorated
incense cup
which contained traces of charcoal and a group of twelve twelve
jet
beads (shown at the bottom of this page).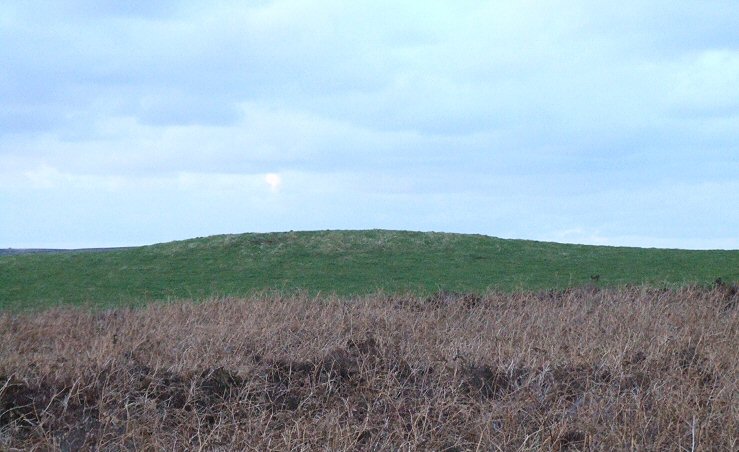 Howdale Moor southern barrow at NZ94790112 looking northwest from the farm track.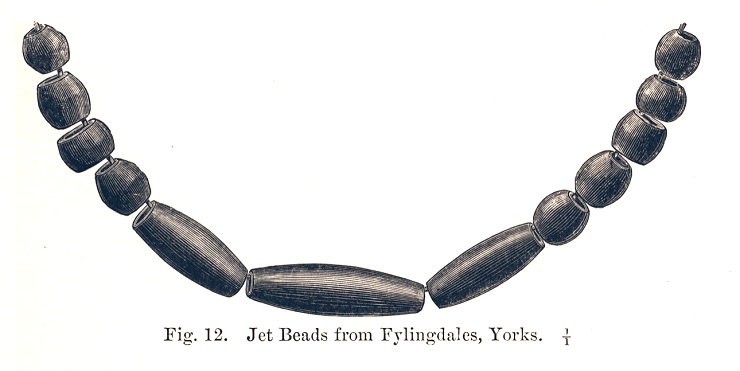 Jet beads found in one of the Howdale barrows

Back to Map
|
Home
|
Full Glossary
|
Links
|
Email: chriscollyer@stone-circles.org.uk