Jordan Hill
Roman Temple
Weymouth, Dorset OS Map Ref SY699820
OS Maps - Landranger 194 (Dorchester & Weymouth), Explorer OL15 (Purbeck and South Dorset)
---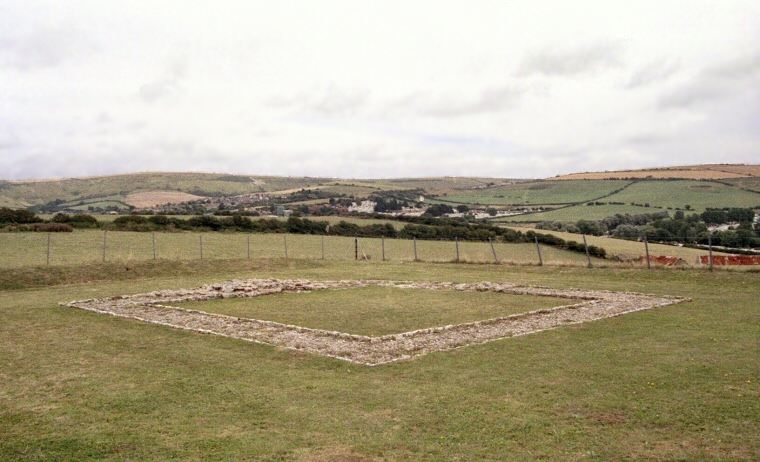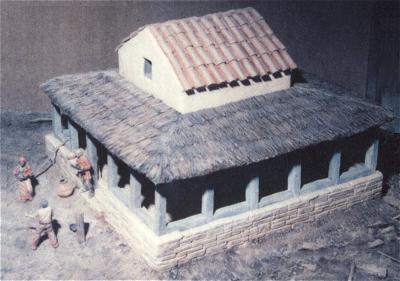 Set in a beautiful position overlooking the sea above Weymouth Bay is this small 4-5th Century AD Roman temple or shrine.
Only the foundations and the base of the walls remain, which are over a metre thick and enclose an area of less than 80 square metres but this site is interesting for a find in the southeast corner of the structure. This consisted of a shaft around 4 metres deep with two urns, a spearhead and a sword in a stone
cist
at its base.
Above this cist were deposited sixteen layers of ash and charcoal, each containing the remains of a bird along with a coin and separated from the next layer with roofing slabs. Why these pagan offering were being made so late in the Roman occupation of the British Isles is not known, as Christianity was already becoming established in Britain by the 4th century AD but the temple may have have been built as a shrine to honour a Romanized local Celtic deity. Outside of the temple in the surrounding land were found the remains of around one hundred burials.
The artists impression above of what the temple may have looked like is taken from the information board at the site.
Back to Map | Home | Full Glossary | Links | Email: chriscollyer@stone-circles.org.uk