The Longstones & Beckhampton Avenue
Neolithic Standing Stones
Southwest of Avebury, Wiltshire OS Map Ref SU08896930
OS Maps - Landranger 173 (Swindon & Devizes), Explorer 157 (Marlborough & Savernake Forest)
---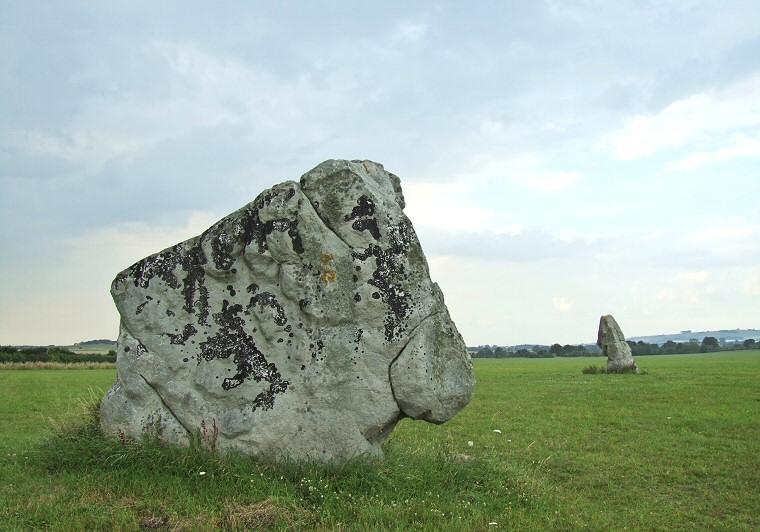 The Longstones looking north. The stone in the foreground is known as Adam and formed part of a cove structure recorded by Stukeley while the stone to the right is Eve and is the sole standing survivor of the destroyed Beckhampton Avenue. Just to the left of Adam the low mound on the horizon is Windmill Hill.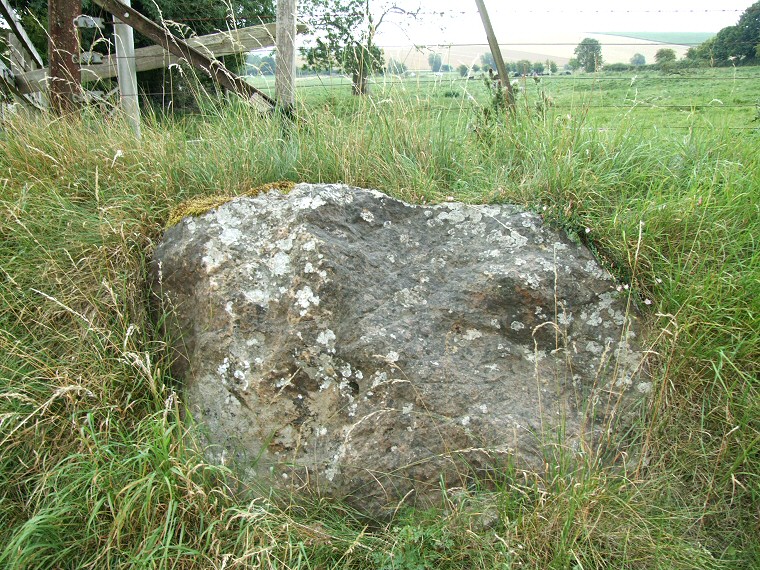 This stone located on a roadside verge at about SU09526947 in the village of Avebury Trusloe is believed to have formed part of the Beckhampton Avenue.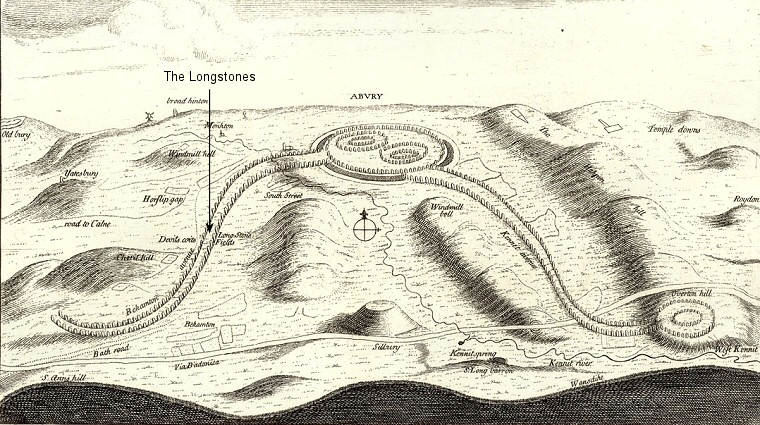 William Stukeley's interpretive drawing of the Avebury landscape published in 1743 shows what he thought to be the course of the Beckhampton Avenue (the line of stones leading from the left of Avebury). Because of the almost total destruction of this avenue and the flights of fancy that coloured some of Stukeleys later work many archaeologists over the years have doubted its existence. Excavations in the area around the Longstones since 2000 have not only located the stone holes of missing avenue stones but even complete sarsens that were toppled and then buried, presumably during the 14th century destruction that also took place at Avebury itself. The rediscovery of the avenue has gone a long way to vindicate Stukeley although the exact course and extent of the avenue is still not clear.
Back to Map | Home | Full Glossary | Links | Email: chriscollyer@stone-circles.org.uk