Lordenshaw Hillfort
Iron Age Multivallate Hillfort and Settlement
South of Rothbury, Northumberland OS Map Ref NZ055992
OS Maps - Landranger 81 (Alnwick & Morpeth), Explorer 325 (Morpeth & Blyth)

---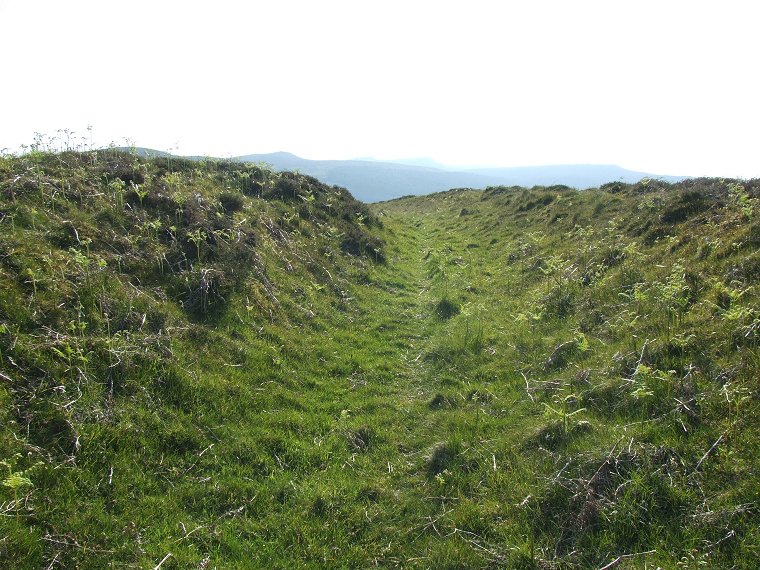 Inner banks and ditch on the northern side of the fort. Here the view is looking west towards the Simonside Hills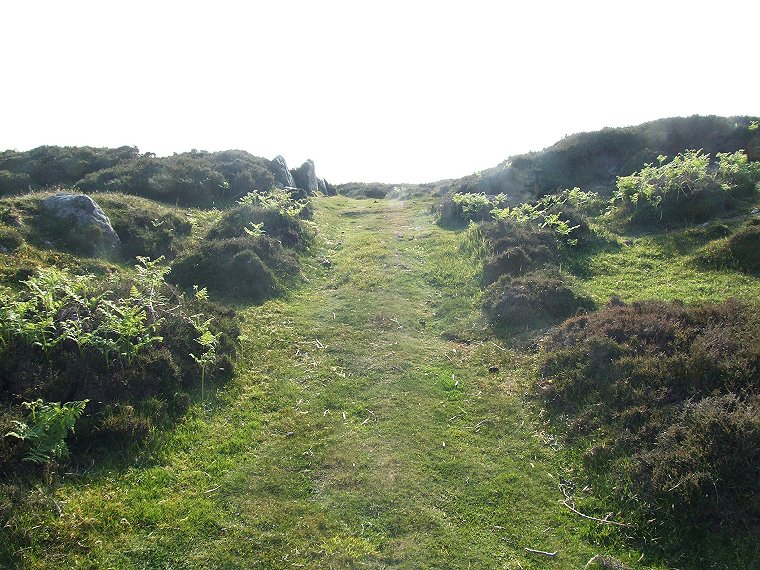 Eastern entrance looking west into the early evening sunlight. To the left of the entrance are several facing stones.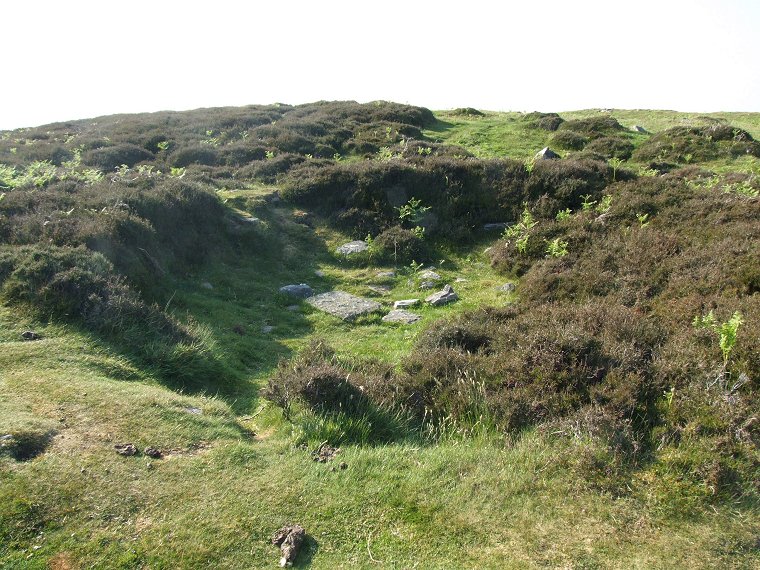 Remains of a hut within the hillfort. This could be one that was excavated sometime in the 19th century.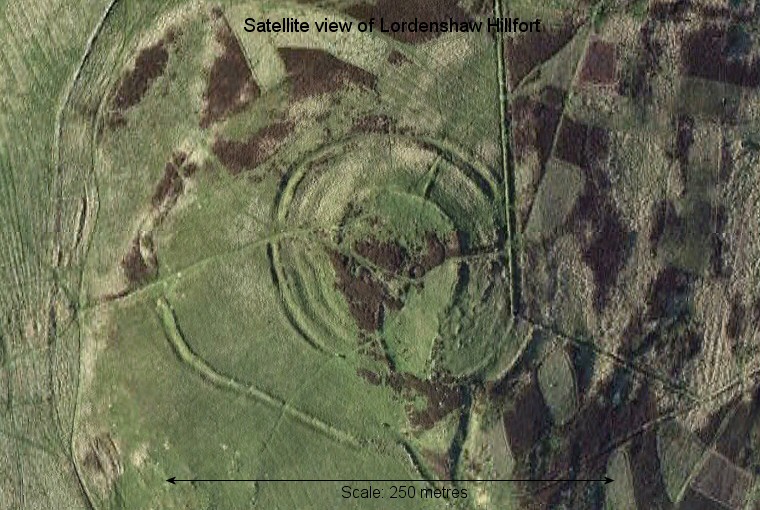 Google Earth view of the hillfort with north at the top. The inner ditches and ramparts are clearly visible as are further outworks towards the southwest.
Back to Map
|
Home
|
Full Glossary
|
Links
|
Email: chriscollyer@stone-circles.org.uk