Ludford Barrow
Bronze Age Round Barrow
Ludford, Lincolnshire OS Map Ref TF191884
OS Maps - Landranger 113 (Grimsby), Explorer 282 (Lincolnshire Wolds North)
---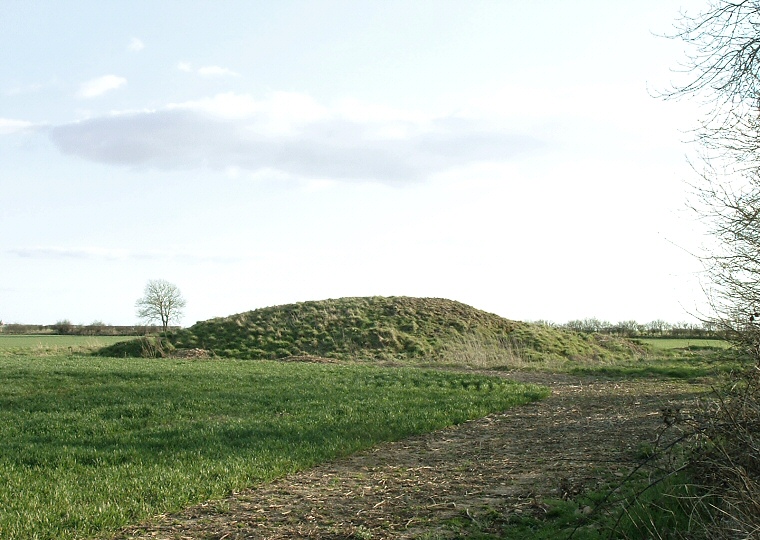 View of the barrow looking south
Ludford
barrow
is a sizable slightly oval
Bronze Age
burial mound measuring between 30 to 35 metres in diameter and 2.5 metres in height although it has been badly dug into during excavations in 1941 and generally vandalised since.
It stands a short distance to the southwest of the village of Ludford and just a couple of hundred metres from the B1225 road. This road follows the route of an ancient trackway known as 'High Street' that runs along the eastern spine of the Lincolnshire Wolds and as well as other barrows the track also has several earlier
long barrows
associated with it. Also just a short distance to the north is the source of the River Bain which goes on to flow past several prehistoric monuments on its journey south so it could well be that this barrow was an important part of the ancient Lincolnshire landscape.
Interestingly the farm just to the north of the barrow is known as 'Gally Hill Farm', this name being a reference to the belief that the mound was though to be the site of a set of gallows at some point in the past.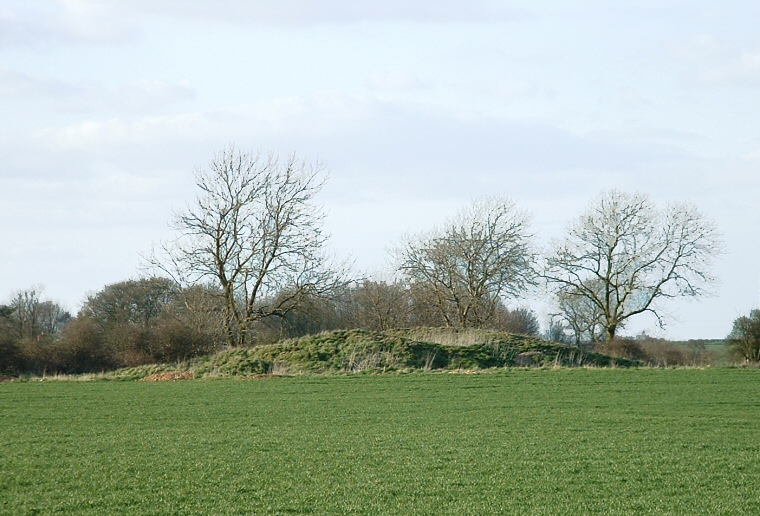 Ludford barrow - looking north
Back to Map | Home | Full Glossary | Links | Email: chriscollyer@stone-circles.org.uk