Gled Law
Bronze Age Carved Rocks
South of Doddington Moor, Northumberland OS Map Ref NU00923070
OS Maps - Landranger 75 (Berwick-upon-Tweed), Explorer 340 (Holy Island & Bamburgh)

---
Click and drag your mouse in the picture above to scroll around the landscape of Gled Law. The view starts looking southeast with the carved rock (Gled Law 2a - see below for a closer view) in the foreground and the outcrop of Chatton in the background. To the right is the northeastern edge of the Cheviots while the hill to the left marks the southern end of Doddington Moor.

(Red compass arrow indicates north).

Main Gled Law 2a page.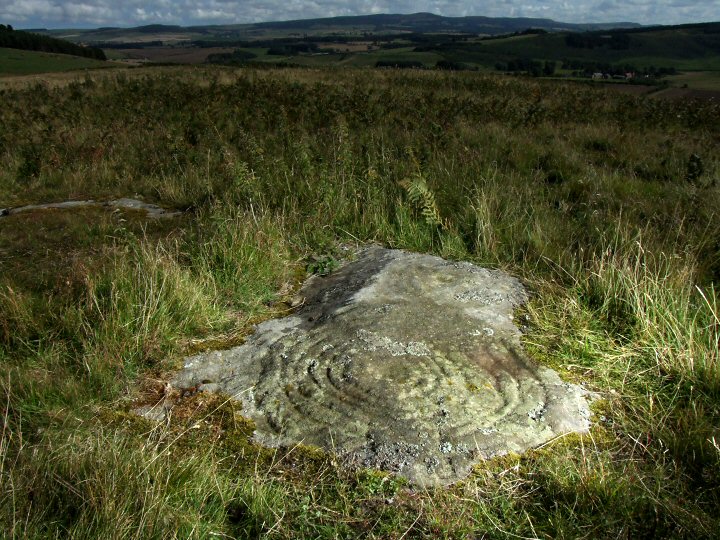 Panorama Index | Main Index | Full Glossary | Links | Email: chriscollyer@stone-circles.org.uk