Parkgate Circle
Bronze Age Stone Circle
South of Chatsworth, Derbyshire OS Map Ref SK281685
OS Maps - Landranger 119 (Buxton & Matlock), Explorer OL24 (The Peak District - White Peak Area)

---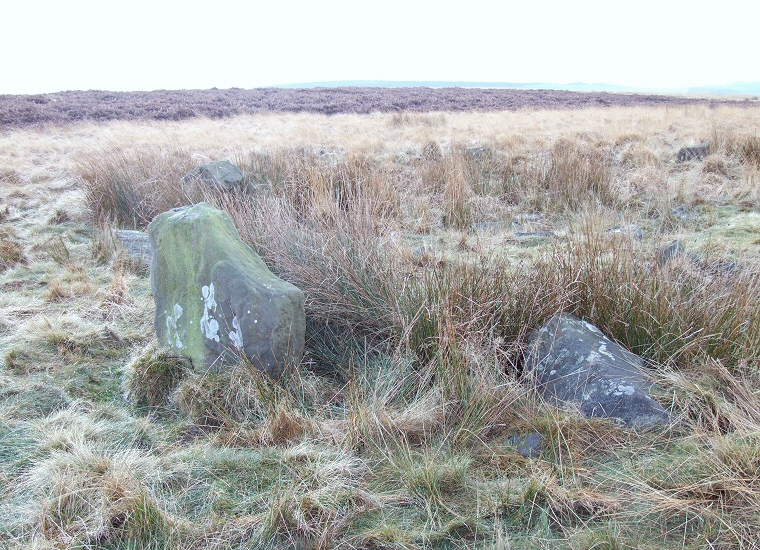 Parkgate is a typical Derbyshire Bronze Age stone circle, consisting of small stones set within a low earth and stone bank. Because of their small size and the fact that the site is overgrown with tall clumps of grass it is difficult to count the exact number of stones - my guess is there are between ten and fourteen with only one standing above a metre in height. The image above shows the view westwards over the southern arc of the circle. Above the two stones in the foreground the course of the ring can be seen extending round to the upper right of the picture. One of the leaning stones on the southwestern side is shown in the image below. English Heritage estimate that the original number of stones may have been as high as twenty.

The circle has a diameter of around 13 metres with the bank extending another 2 metres beyond while within the circle are the remains of a cairn, outside the circle are what may be outliers or part of an avenue - it is reported that there are two or three stones in a line to the northwest and a further two to the south of the circle.

A word of warning when visiting this site - although it is close to Chatsworth house, do not be tempted to drive down the track that leads east from Beeley Lodge over Beeley hilltop - it is barley suited for vehicles. Approach from the east instead and park beside Hell Bank plantation and walk the rest of the way. Partway down the track is a gate that leads onto the moor. Follow the pathway for around 400-500 metres and somewhere off to the right you should see the circle.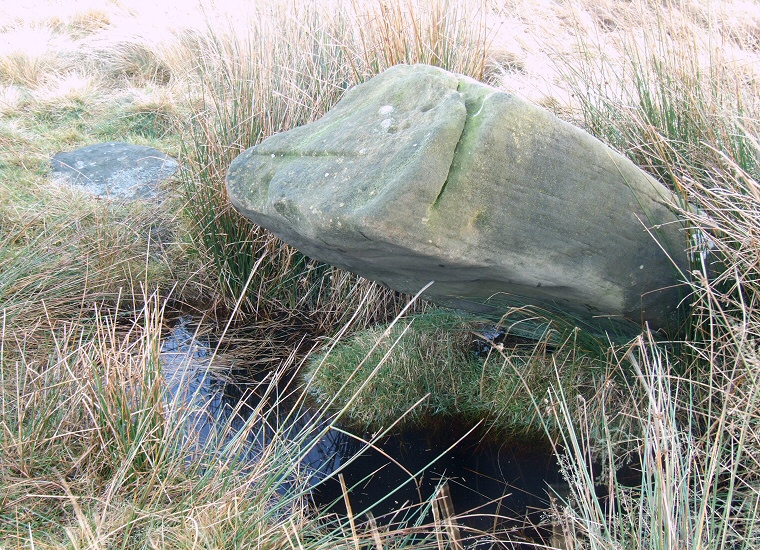 Leaning stone on the southwestern side of the circle.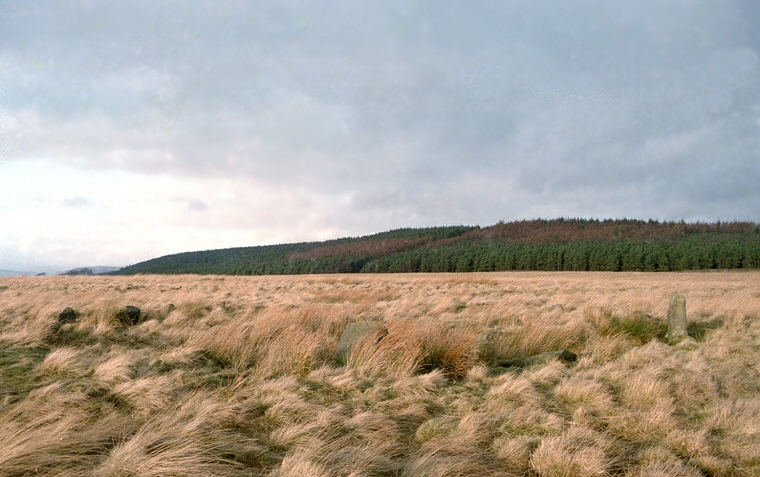 Parkgate is a circle of small stones, some shorter than the surrounding grass. This picture taken in 2000 shows how difficult it can be to see the circle above the vegetation even in winter.

Back to Map | Home | Full Glossary | Links | Email: chriscollyer@stone-circles.org.uk