Poor Lot
Bronze Age Barrow Cemetery
Southeast of Kingston Russell, Dorset OS Map Ref SY58919075
OS Maps - Landranger 194 (Dorchester & Weymouth), Explorer OL15 (Purbeck and South Dorset)
---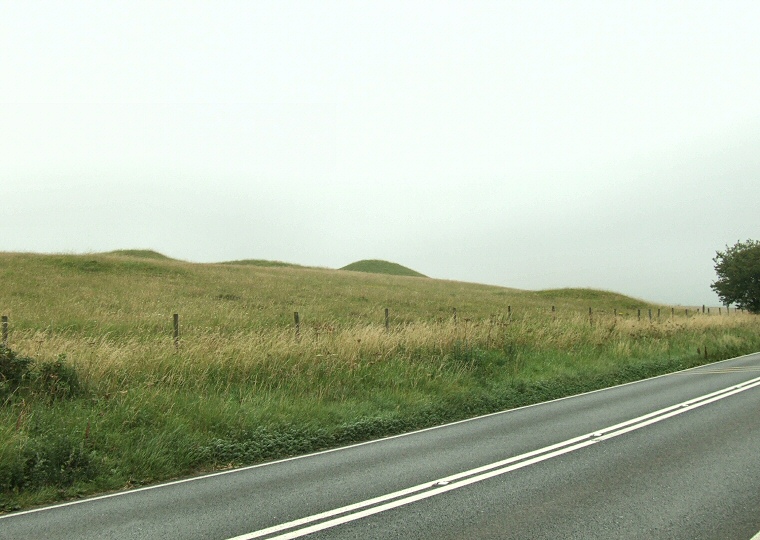 Four of the barrows of the Poor Lot group looking southwest from SY58979080. Although the barrows appear to be built on a ridge this is an illusion as they actually stand on the lower slopes of Black Down, their apparent elevation being caused by the low lying position of the A35 road at this point. It is probable that this road follows the route of a prehistoric trackway as it also passes close by Winterbourne Abbas stone circle about 2km (1.2 miles) to the east.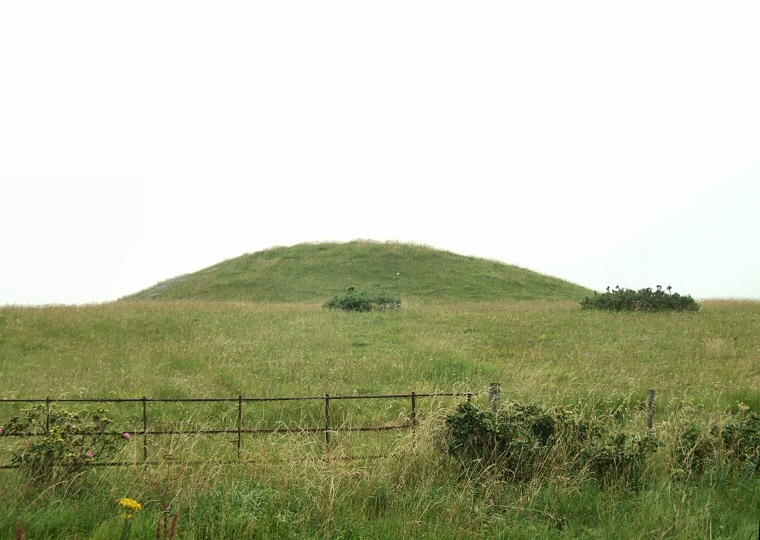 A large bell barrow to the south of the road.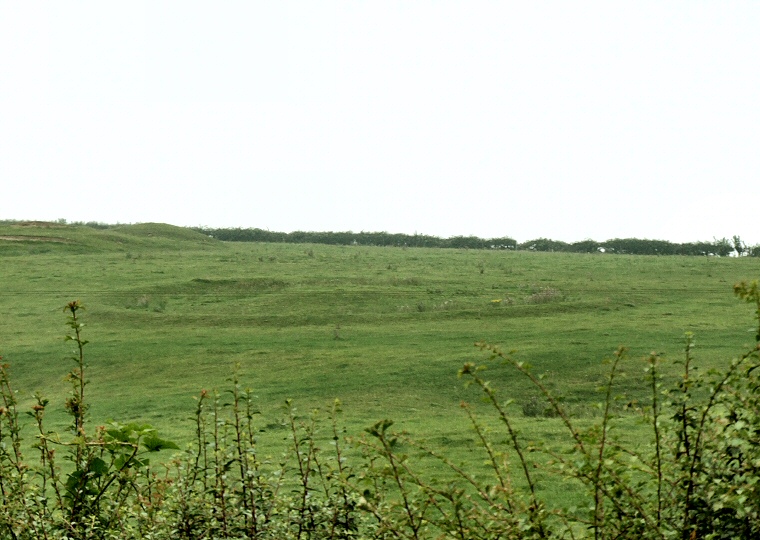 Large disc barrow to the northeast of the main group and on the north side of the A35 at SY59149083.
Google Earth satellite view of Poor Lot Barrow Cemetery. The line of barrows in the photograph at the top of this page are the linear group to the upper left of centre in this view with the large barrow in the upper middle being the bell barrow in the second photograph. The disc barrow in the third photograph can be seen towards the upper right of the image.
Back to Map | Home | Full Glossary | Links | Email: chriscollyer@stone-circles.org.uk