Ring Holt
Bronze Age Round Barrow
Dalby, Lincolnshire OS Map Ref TF40317050
OS Maps - Landranger 122 (Skegness & Horncastle), Explorer 274 (Skegness, Alford & Spilsby)
---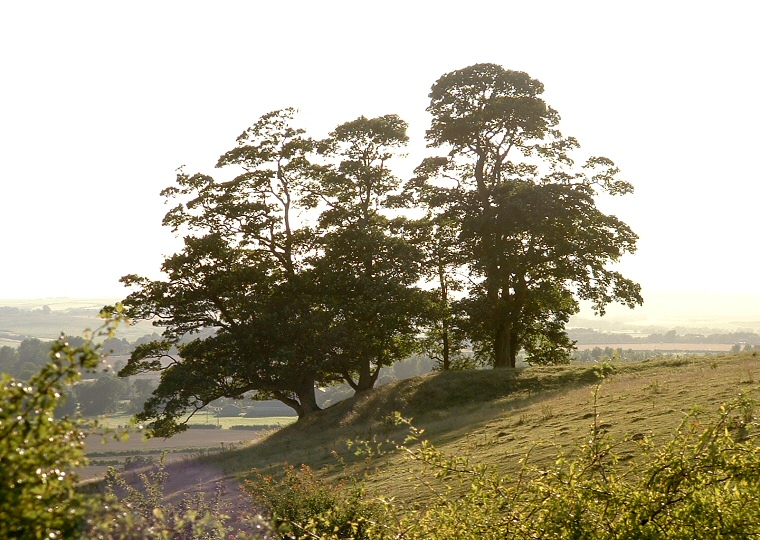 View looking southwest across the Lymn valley in gorgeous late summer evening sunlight.
The first impression of this
bowl barrow
is "location, location, location". It sits on a small natural spur that extends southwest from a hill above Dalby Hall a few miles from the southern limit of the Lincolnshire Wolds. Half-way between the small woods of Callow Carr and Helen's Firs its position affords fine views over the valley of the River Lymn towards the hills at Raithby-by-Spilsby and Hundleby and this stunning viewpoint would seem to be the reason why the barrow builders chose this particular spot. The question would seem to be, was the barrow designed to allow the spirit of the occupants to keep watch over their former territories and perhaps be the place for seasonal ceremonies or was it designed to be viewed from the rich farmland of the valley floor as an imposing reminder to the remaining families. Perhaps it was both.
Ring Holt's height has probably been reduced over the years, its exposed position leading to a flattening of the hill but it still survives to about a metre and a half tall with a diameter of about 30 metres and there are traces of the original surrounding ditch on the northern side of the mound.
Date:
Bronze Age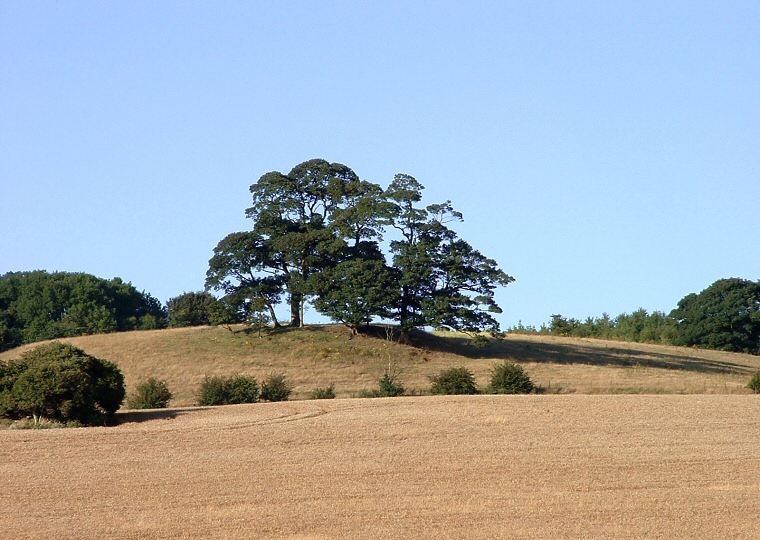 View of Ring Holt (beneath the trees in the centre of the picture) looking east across farmland from a track close to the village of Langton.
Back to Map | Home | Full Glossary | Links | Email: chriscollyer@stone-circles.org.uk