Stanage Cairn
Bronze Age Round Cairn and Cup Marked Stone
Northwest of Grindleford, North of Eyam, Derbyshire OS Map Ref SK21547864
OS Maps - Landranger 119 (Buxton & Matlock), Explorer OL24 (The Peak District - White Peak Area)
---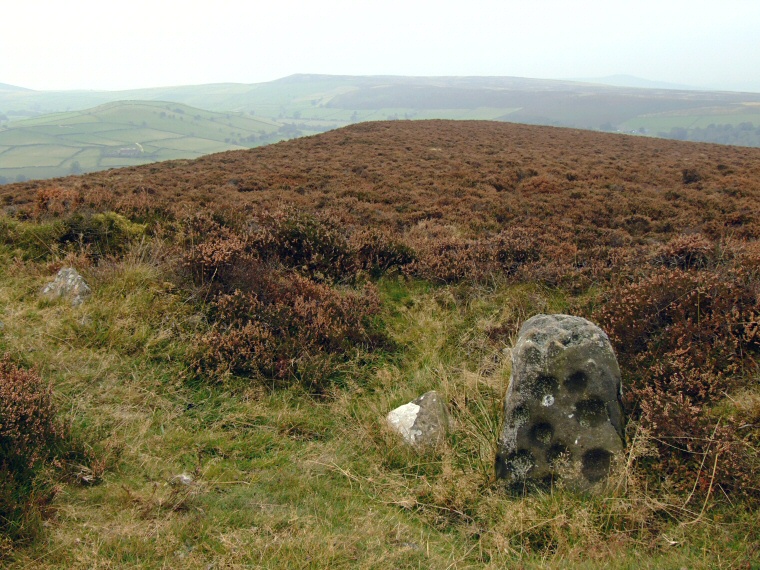 On the western side of Eyam Moor in an area marked on the map as Stanage (not to be confused with Stanage Edge a few miles to the north) there is a collection of Bronze Age cairns, one of these has an unusual cup marked rock associated with it.

The cairn itself, though partially buried under the grass, measures about 18 metres by 15 metres and stands under a metre in height, it is thought to have originally featured a flattened top and an outer stone kerb. Like many of these structures it has been damaged towards the centre somewhat by either antiquarian excavations or stone robbing. The cairn has fine views to the north and west, the image above looking northwest from beside the cairn shows the cup marked rock in the foreground with the low flat-toped hill of Abney Low towards the upper left and the higher ground of Abney Moor behind it on the horizon.

The carved rock stands towards the northeastern edge of the cairn and consists of a low three sided pillar that bears several unusually large and deep cups on two of its faces - ten to twelve on the south face, eight on the west face and with a further eight or more cups on the top of the stone (although these have been effected by weathering).

About 20 metres to the north of the cairn there are two more rocks with possible cup marks (bottom two images), one has up to ten cups while the other has about half a dozen cups and larger bowls - there is some dispute whether these are man-made or natural.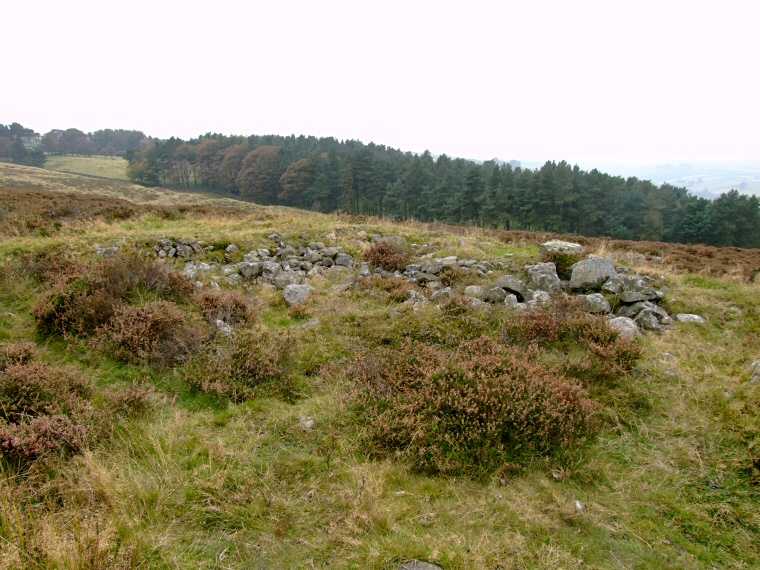 Stanage Cairn looking southwest from beside the cup marked stone.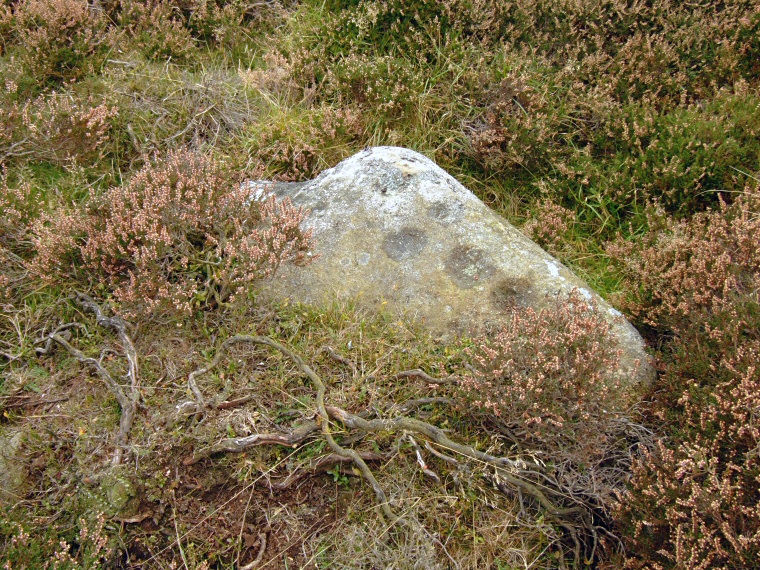 One of the cup marked rocks a short distance to the north of the cairn.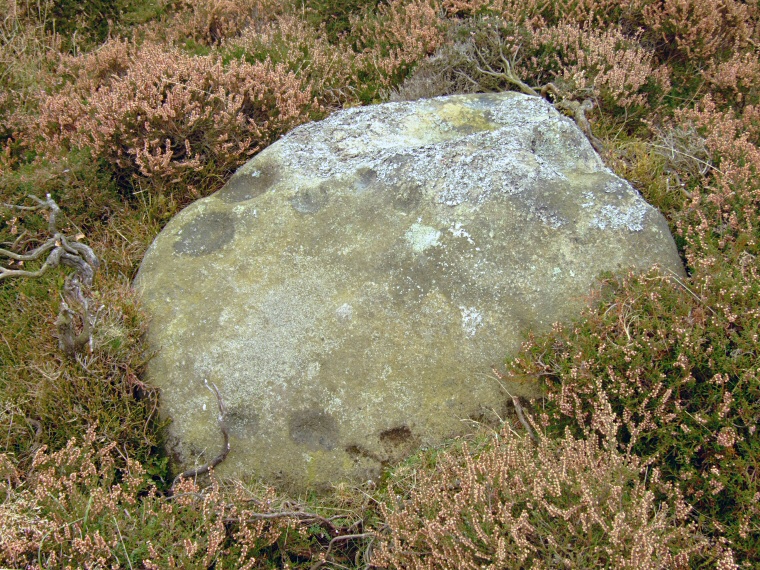 The other cup marked rock, this one also has several possible shallow bowls.
Back to Map | Home | Full Glossary | Links | Email: chriscollyer@stone-circles.org.uk