Tintagel Castle
Dark Age Settlement and Ruined Castle
South West of Boscastle, Cornwall OS Map Ref SX049891
OS Maps - Landranger 200 (Newquay & Bodmin), Explorer 111 (Bude, Boscastle & Tintagel)
---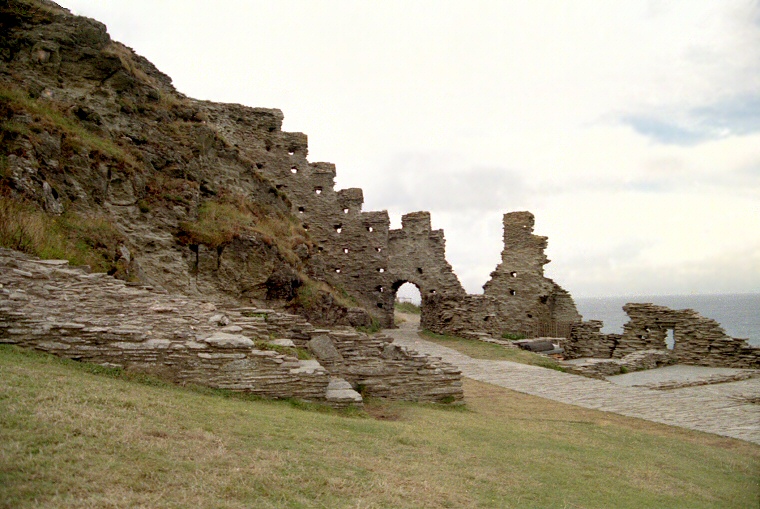 The legend according to 12th century writer Geoffrey of Monmouth is that Tintagel Castle was the birthplace of King Arthur, although there is of course no evidence to either prove or disprove this notion or even if an historical Arthur ever lived.

Although it was long thought that there was some kind of monastic settlement on Tintagel in the 5th or 6th century it is now thought more likely that the site began as a Romano-British settlement that continued in use into the post Roman period of what is known as the Dark Ages. During this period Tintagel's location on the north coast of Cornwall and its shallow beach to the north of the isthmus that links the island to the mainland made it ideal for the importation and distribution of high status wares from the Mediterranean.

Although traces of these dark age remains still exist as low dry-stone walls dotted around the island, particularly to the north and east it is the later castle at the south-eastern corner of the island (shown on this page) that people most readily associate with Tintagel. It was constructed between 1227 and 1233 by Richard, Earl of Cornwall although he seems to have built it more as a status symbol rather than a genuine fortified site and archaeological evidence suggests that it saw little occupation.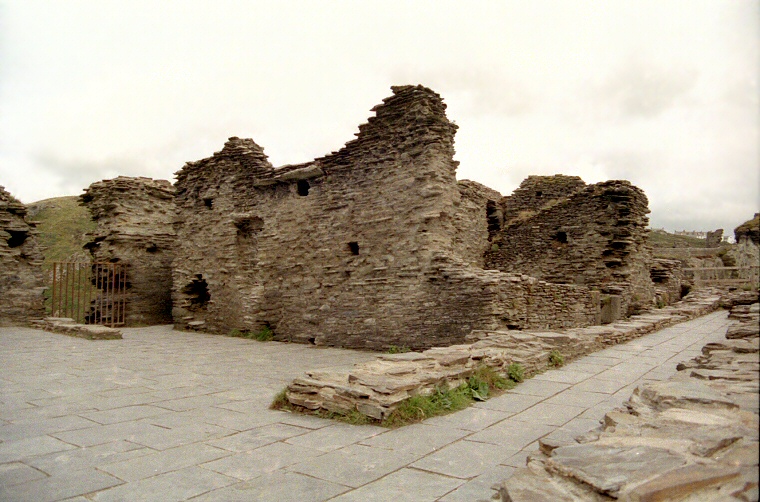 Back to Map | Home | Full Glossary | Links | Email: chriscollyer@stone-circles.org.uk