Westwood Common
Bronze Age / Iron Age Barrow Cemetery
West of Beverley, East Yorkshire OS Map Ref TA020390
OS Maps - Landranger 106 (Market Weighton), Explorer 293 (Kingston upon Hull & Beverley)
---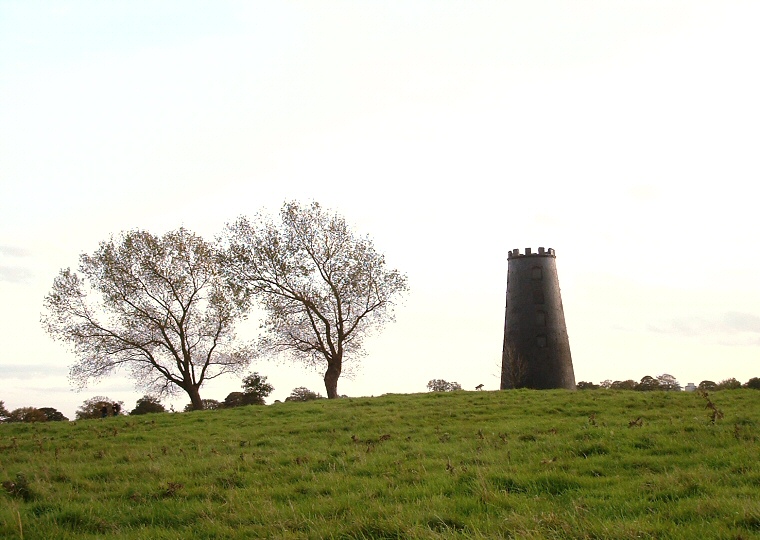 Bowl Barrow at TA02083905, the low rise in front of the mill.
The area of land known as Westwood Common stands to the west of the market town of Beverley and immediately south of Beverley racecourse and encompasses both a racehorse training area, a small golf course and towards its centre a disused mill.

In the 14th century the land gained common grazing rights which has meant that it has survived relatively untouched and has left us with a small collection of round barrows that date from the Bronze Age (including a rare oval barrow that may even be Neolithic) through to Iron Age square barrows as well as two Romano-British enclosures. None of these monuments are particularly well preserved but they can still be seen on the ground and it is a pleasant walk around the various sites on the Common. Several barrows were excavated by the antiquarian Canon Greenwell in 1875 and in one of the Iron Age barrows he found the remains of a cart or chariot burial that is now in the British Museum.

English Heritage records the following sites on Westwood Common:

TA01903908 Four Iron Age square barrows
TA02023921, TA01993917, TA01973910, TA02043896, TA02113886 Individual square barrows
TA01843954, TA02063914, TA02083905 Bronze Age round barrows
TA02033901 Neolithic or Bronze Age oval barrow
TA016389, TA011394 Romano-British enclosures.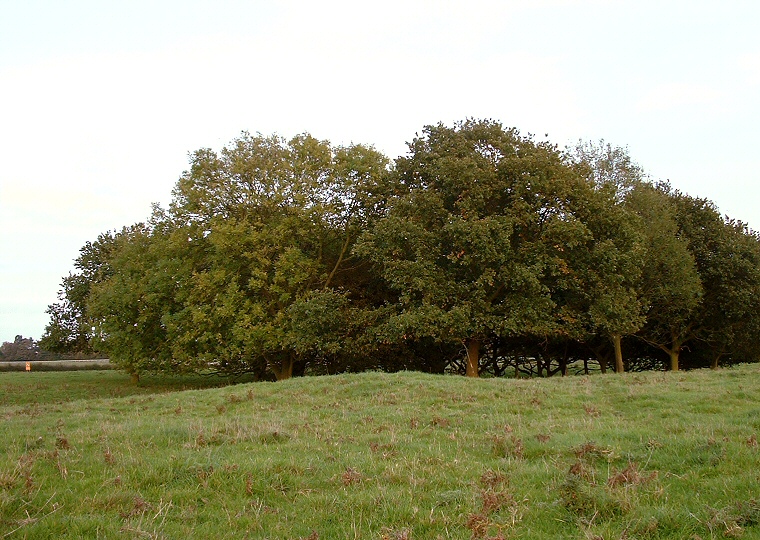 Bowl Barrow at TA01843954 in front of a small copse.

Back to Map
|
Home
|
Full Glossary
|
Links
|
Email: chriscollyer@stone-circles.org.uk