Windmill Hill
Neolithic Causewayed Enclosure
Southwest of Winterbourne Monkton, Wiltshire OS Map Ref SU08657146
OS Maps - Landranger 173 (Swindon & Devizes), Explorer 157 (Marlborough & Savernake Forest)
---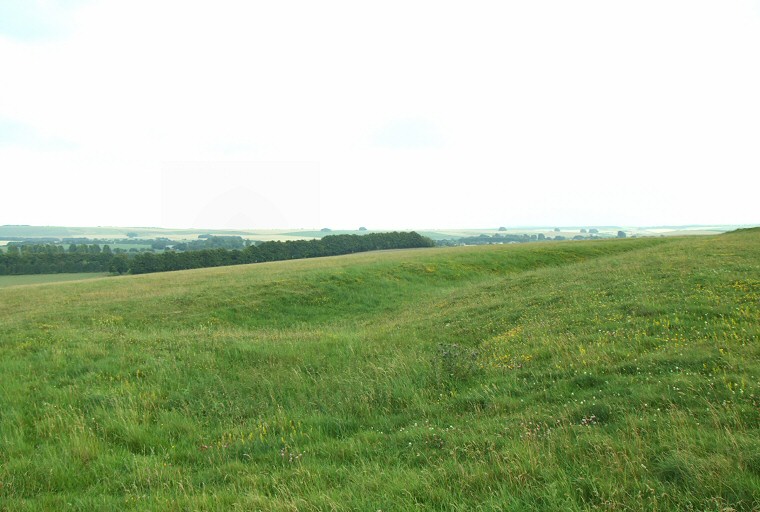 View looking eastwards across a section of causewayed enclosure towards the northeastern side of Windmill Hill. There are three concentric rings of ditches, this is one of the outer rings excavated and restored by Alexander Keiller in the late 1920's. Part of a ditch can be seen at the lower left of the picture with a causeway running horizontally above it in front of a large section of ditch curving away to the upper right.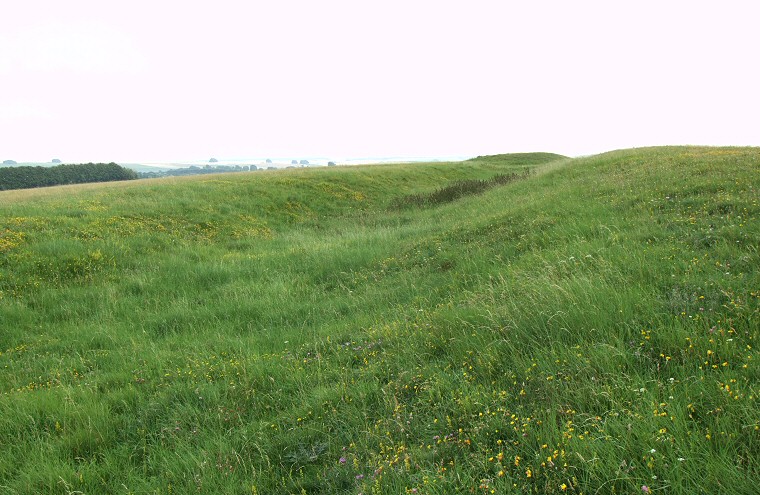 Another view of one of the outer ditch segments towards the northeast of the hill. Although the causewayed enclosure earthworks date from the Neolithic there are also several later Bronze Age round barrows on the summit of the hill as well as on its southern and eastern slopes, one of which can be seen above near to the end of the ditch.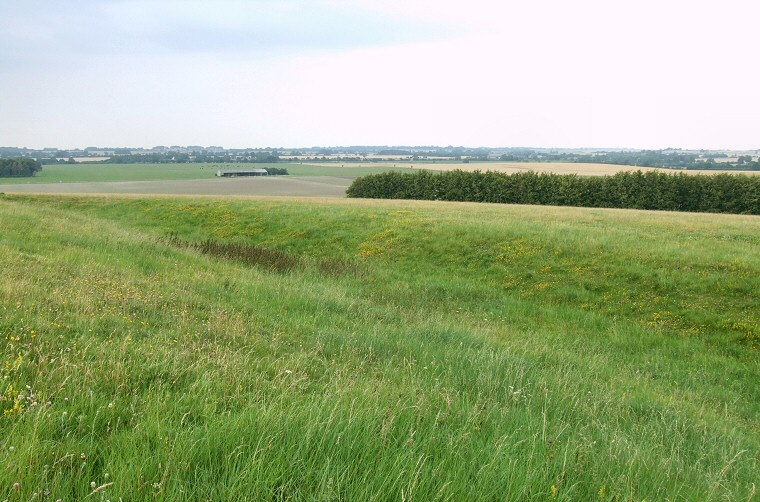 View looking north over one of the outer ditches.
Bronze Age round barrow near the summit of Windmill Hill.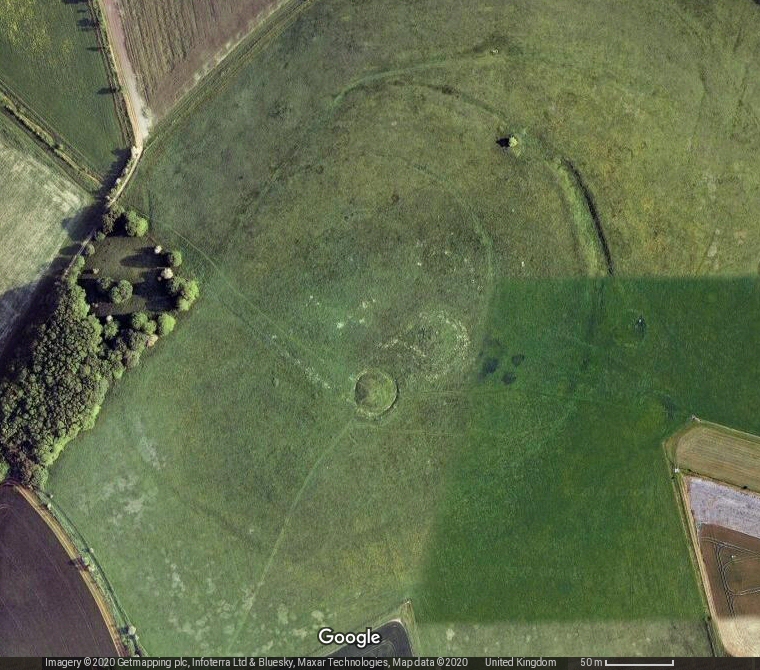 Satellite view of Windmill Hill. The ditch section to the northeast of the hill is clearly visible.

Back to Map | Home | Full Glossary | Links | Email: chriscollyer@stone-circles.org.uk