Yarnbury
Neolithic / Bronze Age Henge
North of Grassington, North Yorkshire OS Map Ref SE014654
OS Maps - Landranger 98 (Wensleydale), Explorer OL2 (Yorkshire Dales: S & W Areas)
---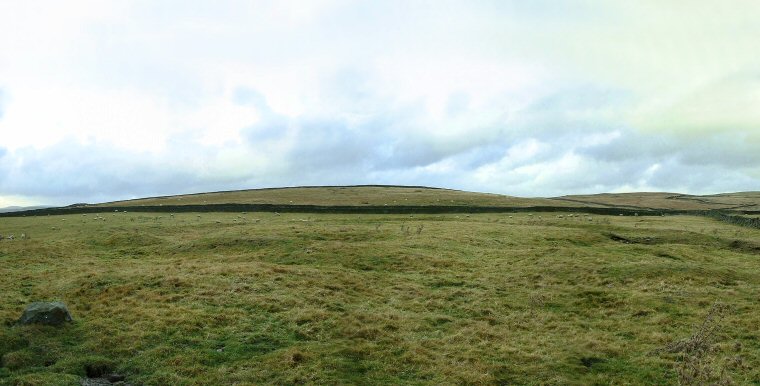 View looking northwest over the remains of Yarnbury Henge earthworks.
Yarnbury
henge
sits on a small plateau of land with Wharfdale to the west and Hebden Beck to the east surrounded by low hills but with open views down towards the south across the Grassington area.
The henge itself is tiny, with a 20-22 metre internal area surrounded by a 3.5 metre wide ditch and then a 3-4 metre wide outer bank that survives to a height of about half a metre. This bank is made of stone and earth and covered with turf with a single causeway to the southeast, just to the north of this a section has been damaged by recent quarrying.
It is possible that this henge formed a local meeting point for stock trading and well as the other ceremonies that we might expect at such a place, but perhaps only serving a small local community.
Date: late
Neolithic
or early
Bronze Age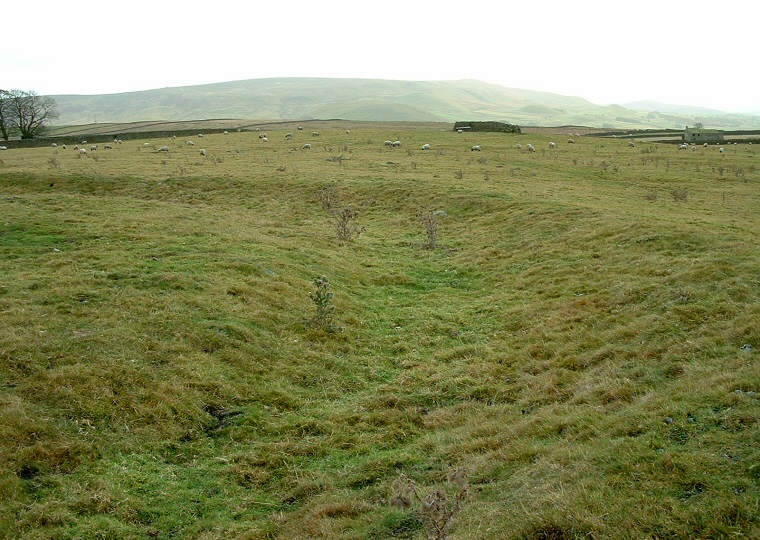 View south over the south and west bank and ditch.

Back to Map
|
Home
|
Full Glossary
|
Links
|
Email: chriscollyer@stone-circles.org.uk