Burgh on Bain
Bronze Age Round Barrows
Between Burgh on Bain and South Willingham, Lincolnshire OS Map TF21458407
OS Maps - Landranger 122 (Skegness & Horncastle), Explorer 282 (Lincolnshire Wolds North)
---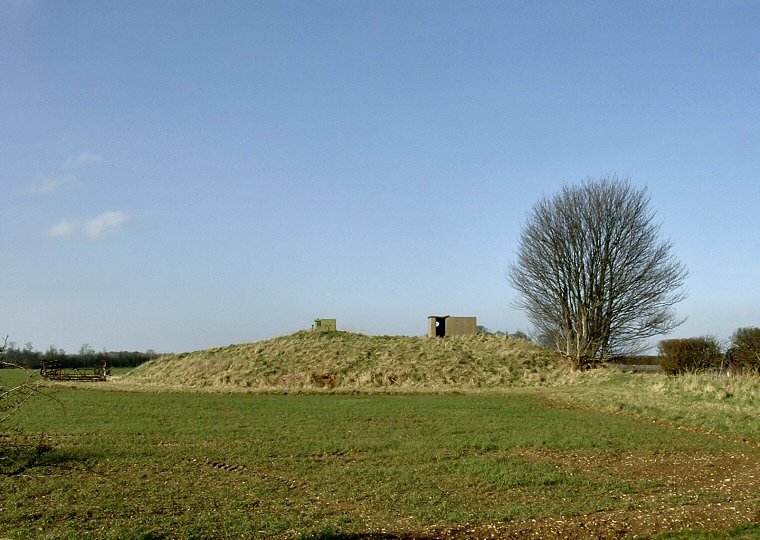 Round Barrow at TF214841 looking north.
There are several barrows that stand on either side of 'High Street' - an ancient trackway that runs along the western part of the Lincolnshire Wolds.
The most well know is
Burgh on Bain Longbarrow
but there are several
Bronze Age
round barrows
that have managed to survive in this heavily farmed area. The barrow pictured above at
TF214841
which measures 3 metres high with a circumference of 20 metres has been put to an alternate use during this century, in the late 1950's it served as a Royal Observer Corps early warning post and the building of this post may have increased the height of the barrow somewhat. The post closed in 1991 but a concrete bunker and cold-war paraphernalia still remain to be seen.
The barrow pictured below at
TF214846
measures about 14 metres in diameter and stands just over a metre in height while one just to the south at
TF215845
is 22 metres in diameter but is lower at under a metre in height - it is also rapidly vanishing beneath heavy undergrowth.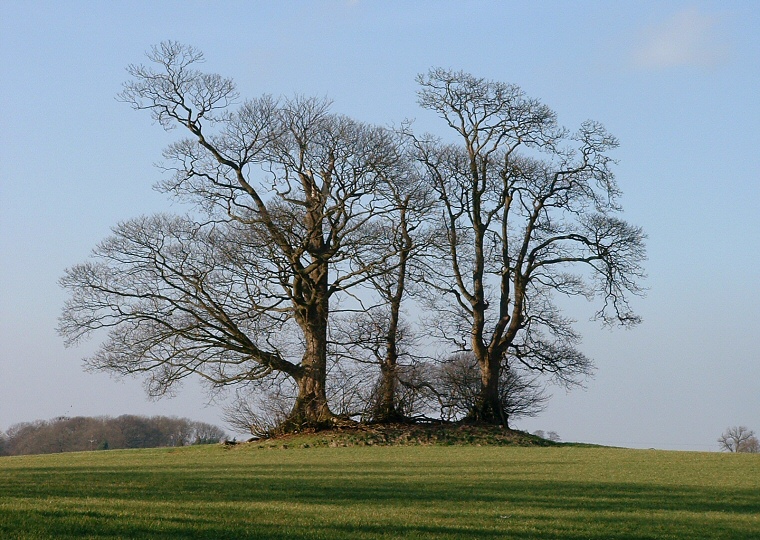 Round Barrow at TF214846 looking northwest
Back to Map | Home | Full Glossary | Links | Email: chriscollyer@stone-circles.org.uk