Callis Wold
Bronze Age Barrow Cemetery
Northeast of Pocklington, East Riding of Yorkshire General OS Map Ref SE82825620
OS Maps - Landranger 106 (Market Weighton), Explorer 294 (Market Weighton & Yorkshire Wolds Central)
---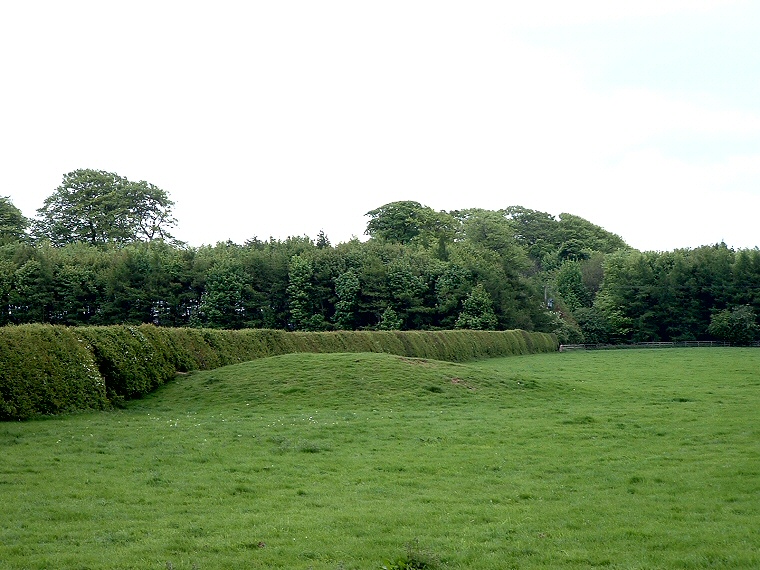 Round Barrow of the Callis Wold Group at SE828562.
This group of Bronze Age round barrows was excavated by J. R. Mortimer between 1860 and 1892. At a barrow at SE829556 he found the mound covered two concentric rings of wooden posts, 6.5 metres and 8.5 metres across, with a surrounding 30 metre ditch. Grave finds included a crouched skeleton, food vessel and large stone axe. Finds from the other barrows, which contained a mixture of inhumations and cremations, included more vessels and collared urns, a jet necklace and jet and faience beads.

This group is rather scattered and some of the barrows are in poor condition, others are completely destroyed. To take a tour round the remaining mounds, follow the road from Pocklington to Millington then continue until it splits into two (both roads join the A166 a mile or so further on). This triangle of land contains three remaining barrows of an the original eighteen in the group. Two of these are badly ploughed down, but the northern one at SE828562 (shown above) is well preserved as is the nearby section late Bronze Age earthwork (image below). Continuing on to the A166 and turning left, there are several further barrows on the right-hand side of the road which form part of the Garrowby barrow group.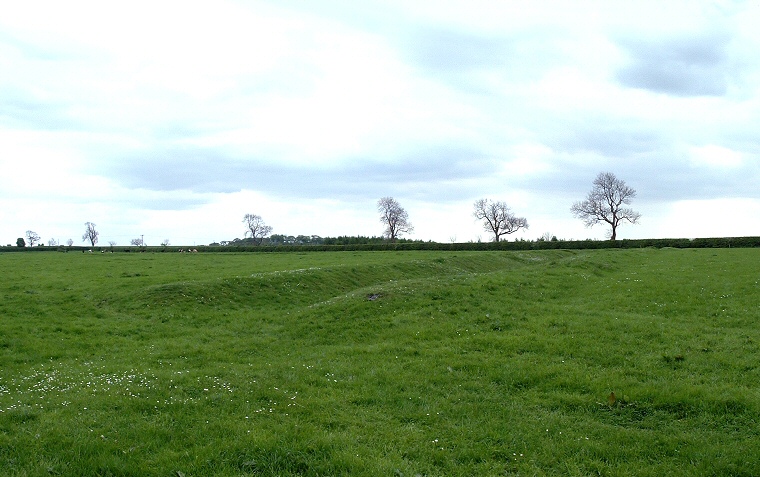 Northern end of a section of earthwork running northeast to southwest at Callis Wold.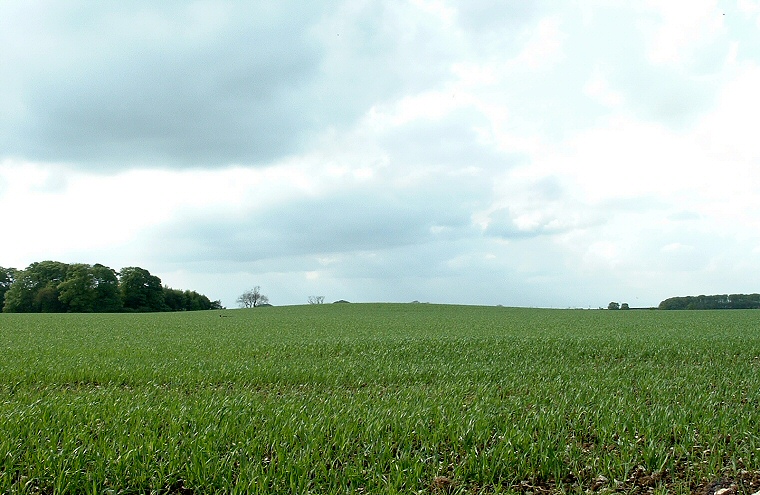 Barrow in an arable field at SE835559
Back to Map | Home | Full Glossary | Links | Email: chriscollyer@stone-circles.org.uk