The Cop Stone
Natural Rock Feature / Alignment / Ring Cairn
Moor Divock, Cumbria OS Map Ref NY49592160
OS Maps - Landranger 90 (Penrith & Keswick), Explorer OL5 (The English Lakes: NE Area)
---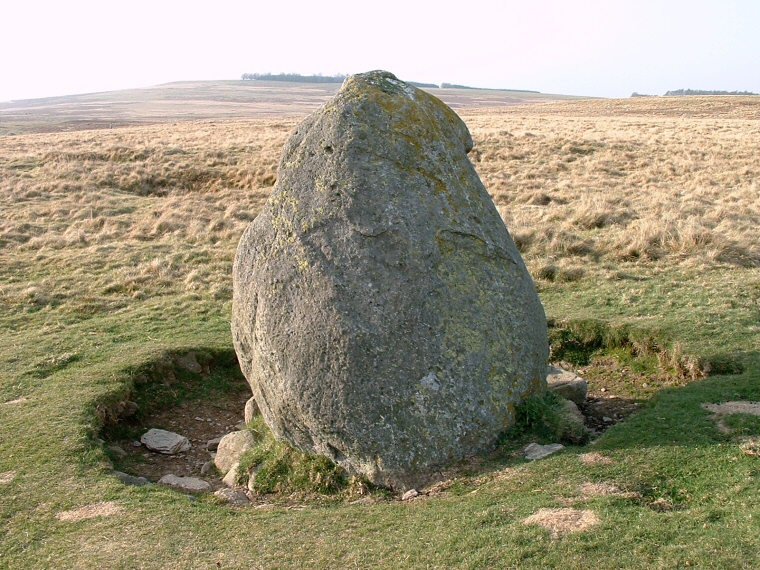 This glacial erratic stone lies close to the track that leads over the side of Moor Divock from Askham and Helton.
It stands around 120cm above ground, is about a metre wide and a metre thick, and forms part of a man made bank of around 20 metres in diameter. This bank is believed to be a
Bronze Age
ring cairn
that was recorded in the late 19th century as having more than ten stones around its perimeter - there are still a few small boulders set into this bank.
Between the Cop Stone and a damaged ring cairn at NY49402196 (towards the upper centre of the bottom photograph, see
Moor Divock Cairns
) are a pair of standing stones about 2 metres apart, the tallest being about a metre high - they seem to form an alignment or part of an avenue between the three sites that may be aimed at the outcrop of Heughscar Hill further to the northwest.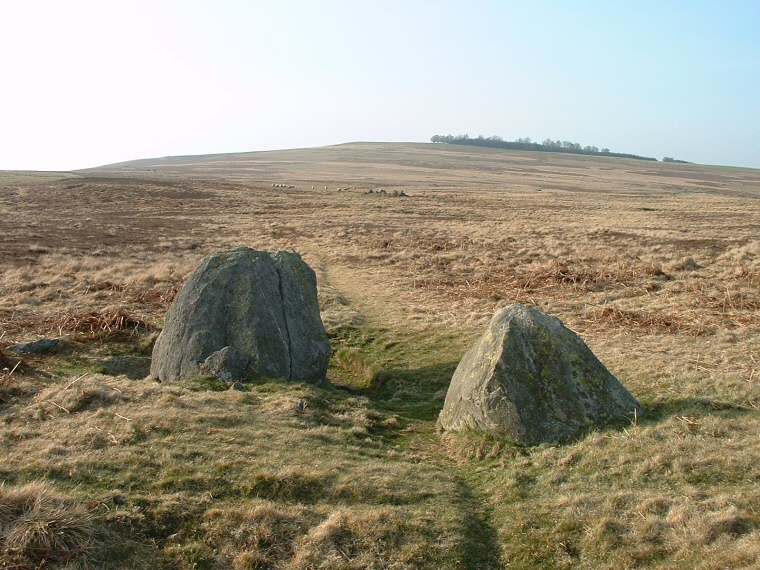 A pair of stones at NY49472184 looking northwest with Heughscar Hill on the horizon.
Back to Map | Home | Full Glossary | Links | Email: chriscollyer@stone-circles.org.uk