Moor Divock Cairns
Bronze Age Stone Burial Mounds
Southeast of Pooley Bridge, Cumbria
OS Maps - Landranger 90 (Penrith & Keswick), Explorer OL5 (The English Lakes: NE Area)
---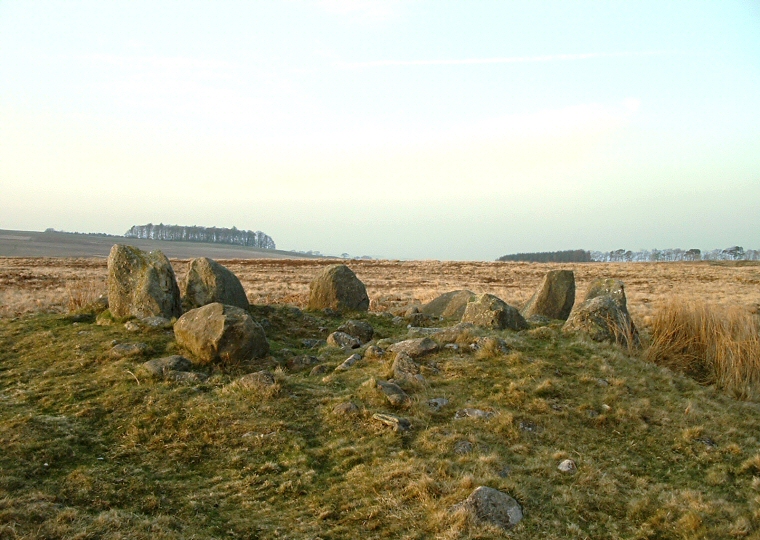 Moor Divock is an area of fairly flat moorland about 5 miles south of Penrith and 2 miles southeast of Pooley Bridge. It is easy walking country covered with mainly grasses, patches of low heather and dead bracken and contains a wealth of prehistoric monuments including the large and impressive Cockpit stone circle, and a number of ring or kerb cairns, a couple of which as shown here. The photograph above is of ring or kerb cairn at NY49402196 which consists of ten or eleven stones, the tallest around half a metre high set in a 4 metre diameter circle with many smaller cobbles scattered around and in the centre. The image immediately below is of a ring cairn at NY49302219 which is badly damaged with one medium and two smaller standing stones and several other boulders scattered around. Originally it would have been about 6 metres wide enclosing a central area of around 3 metres.

The most common monuments however are small stone cairns - the remains of Bronze Age burial mounds or simply the result of prehistoric field clearance. These vary in size with most being around 2-3 metres in diameter and with small stones set low in long grass they are often difficult to recognise as not being natural mounds unless they have been left exposed by excavation or more likely raided in the past by antiquarian treasure hunters or robbed for building material. Two of these cairns are shown at the bottom of the page, the first is at NY49122220 and is about 2-3 metres in diameter with a large stone set along one edge, the second at NY483219 measures 2 metres across and half a metre deep and forms part of a group known as Three Pow Raise.

The moor is easily accessible with a road leading up from Askham and Helton where there is a wide verge near The Cop Stone, from here a track leads northwest past several cairns as the view steadily opens out with Heughscar Hill on the right and the looming hills of Barton Fell on the left with fine views across Ullswater to Helvellyn and the Derwent Fells to the northwest.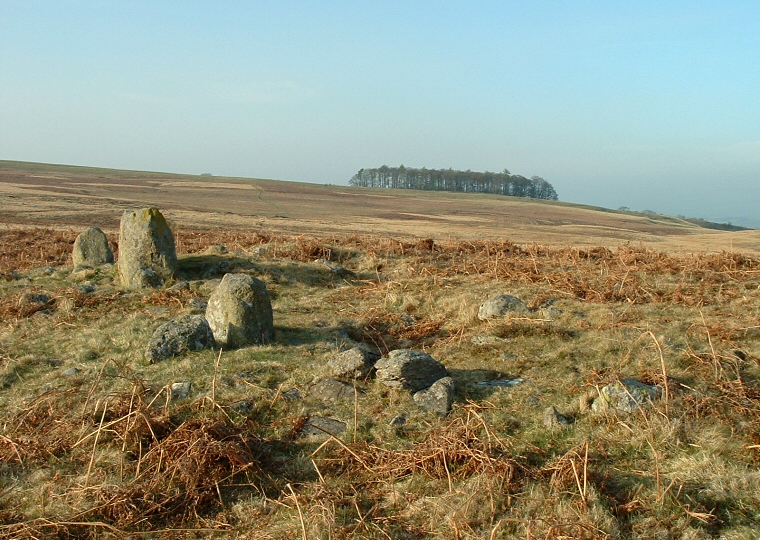 Remains of a Ring Cairn at NY49302219.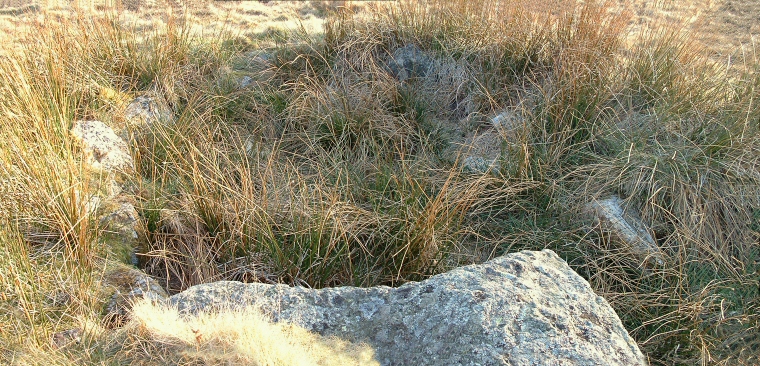 Cairn at NY49122220.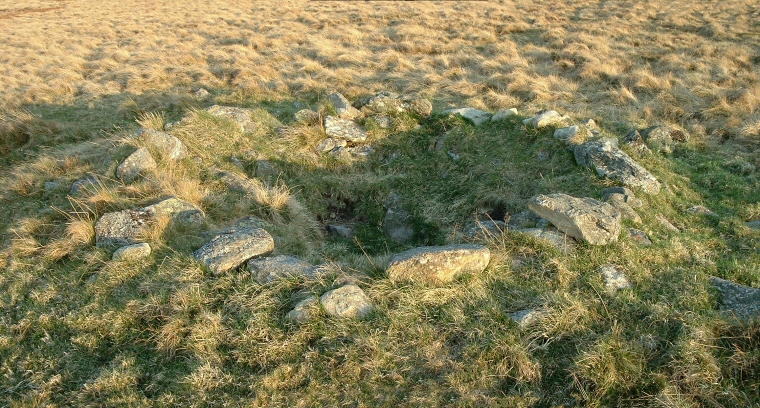 Low cairn at NY483219.
Back to Map | Home | Full Glossary | Links | Email: chriscollyer@stone-circles.org.uk