Culliford Tree Group
Bronze Age Barrow Cemetery
Southwest of Broadmayne, Dorset OS Map Ref SY70128536
OS Maps - Landranger 194 (Dorchester & Weymouth), Explorer OL15 (Purbeck and South Dorset)
---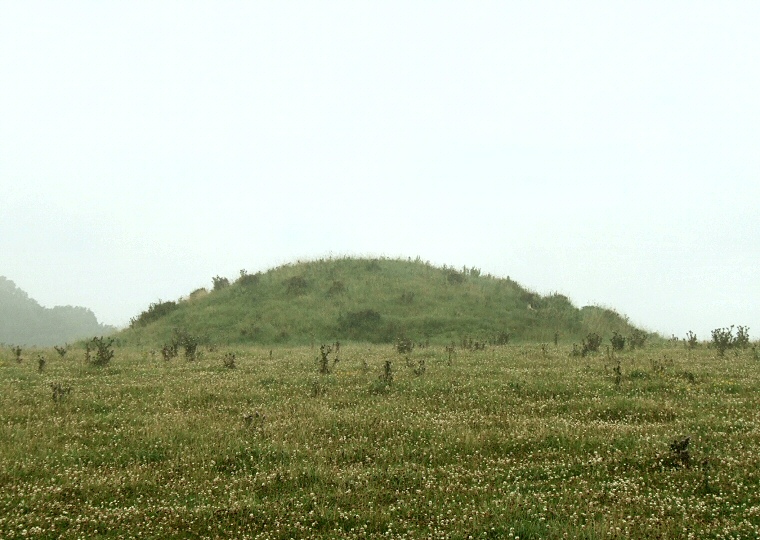 Murky weather at Culliford Tree. This barrow is the most prominent of the small group of barrows located in a field between the minor road to Whitcombe and Broadmayne Bank Barrow.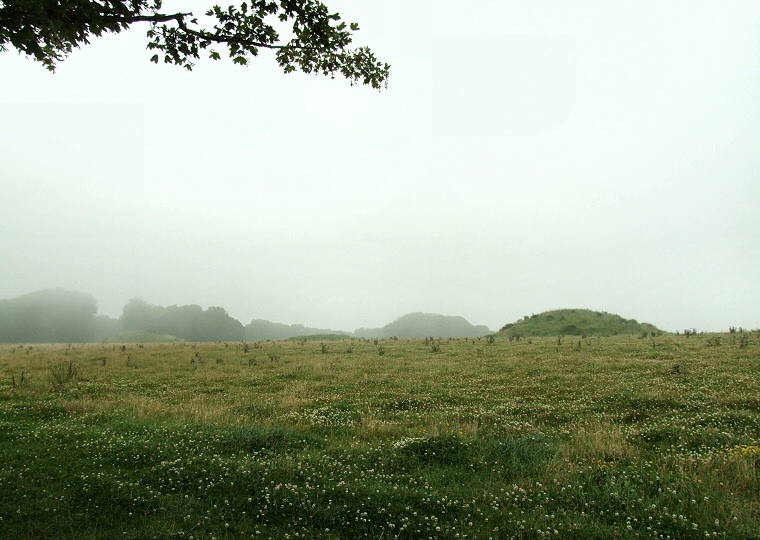 Three barrows are visible in this view looking northwards towards the linear cemetery which is located along the spine of a northwest-southeast ridge. The group extends westwards into Came Woods to the left of the image.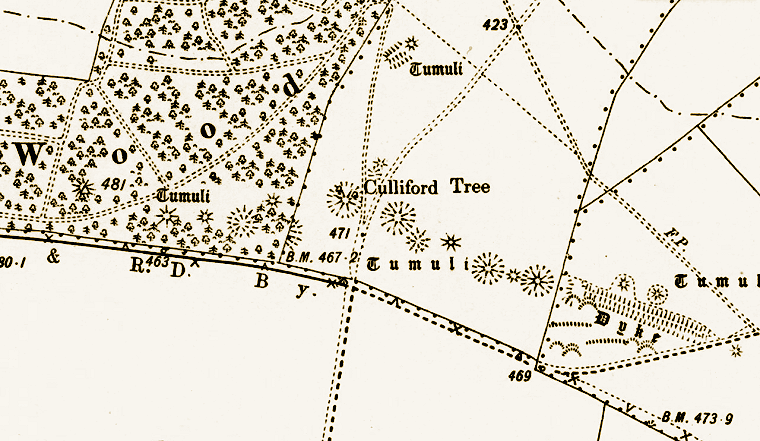 Plan of the barrows at Culliford Tree from a late 19th century map showing the mostly linear nature of the cemetery. Also shown is the earlier bank barrow at Broadmayne which appears above the word 'Dyke' in the lower right of the image. The Google Streetview below is taken from about the centre of the map below the words 'Culliford Tree'.
Map reproduced with the permission of the National Library of Scotland.

Google Streetview of the barrows at Culliford Tree. There are a pair of barrows to the right with several barrows also visible to the left.

Back to Map | Home | Full Glossary | Links | Email: chriscollyer@stone-circles.org.uk