Drake Stones
Glacial Erratics
Anwick, Lincolnshire OS Map Ref TF11455062
OS Maps - Landranger 121 (Lincoln & Newark-on-Trent), Explorer 261 (Boston)
---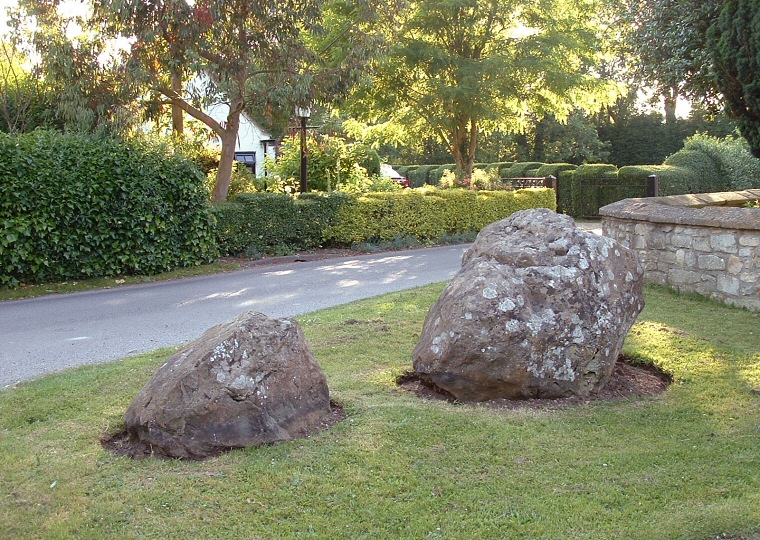 The two lumps of rock known as the Drake Stones stand outside the main entrance to the churchyard in the pretty Lincolnshire village of Anwick.
They are in fact glacial erratics although it is unclear if this was their original position. Local legend says that they were moved here after they were found to be in the way of ploughing and that they originally formed a single stone that broke during its removal. Several other legends tell of oxen being unable to move the stone and there are also various tales of ducks sheltering under the rocks as well as several dragon legends. These dragon tales could be due to the stone's resemblance to the creature of fable and form an interesting parallel with the rock feature at
Dragonby
.
The larger stone (nearest the church) is about a metre high while the smaller stone is about half that – it's hard to tell whether they were part of the same rock as the folk tale suggests or not, although the larger stone looks like it could have had a large section knocked off of it near ground level.
It is very probable that the stones are just a local curiosity but it is worth noting that the churchyard appears to be roughly circular (I didn't have time to fully check it out) which is sometimes indicative of the religious site being built on an earlier pre-Christian venerated site. It is also said that before the original stone was moved and broken (if it was ever moved) that a Dr Oliver '
attested that it was of druidic origin
' although it is not known what he based his theory on.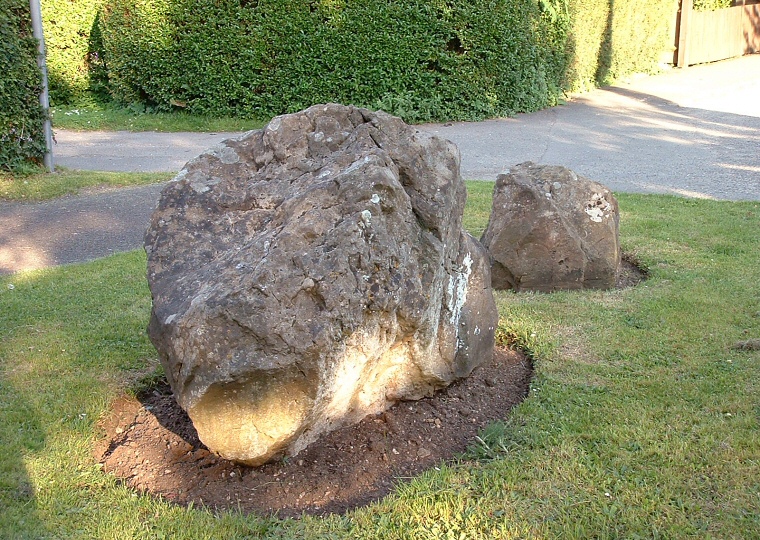 Back to Map | Home | Full Glossary | Links | Email: chriscollyer@stone-circles.org.uk