Gop y Goleuni
Neolithic Barrow and Mound
South of Prestatyn, Clwyd OS Map Ref SJ087801
OS Maps - Landranger 116 (Denbigh & Colwyn Bay), Explorer 265 (Clwydian Range)
---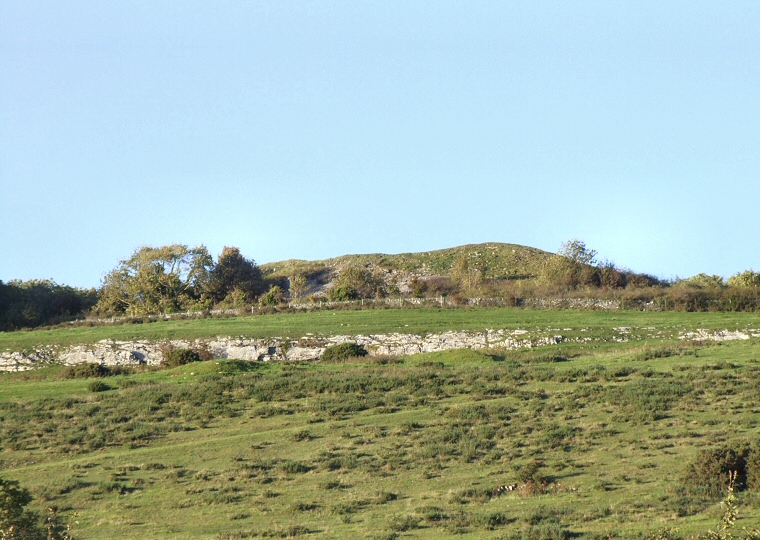 Looking north over the mound of Gop y Goleuni in early evening sunshine.
On top of Gop Hill outside the village of Trelawnyd stands another hill, the man-made mound of Gop-y-Goleuni - the second tallest artificial mound in Britain after
Silbury Hill
.
Built during the
Neolithic
mainly of limestone blocks and stone it still reaches 12 metres in height and covers an area of 100 metres by 68 metres. Its original purpose is unknown, although it commands spectacular and wide ranging views.
Excavated in 1886 and 1901, no human remains were found at the site only the bones of horses and oxen along with many
flint
arrowheads were recovered. This proliferation of arrows found at the mound in the past lead it to be known by the locals as Bryn-y-Saethau, meaning 'Hill of the arrows'.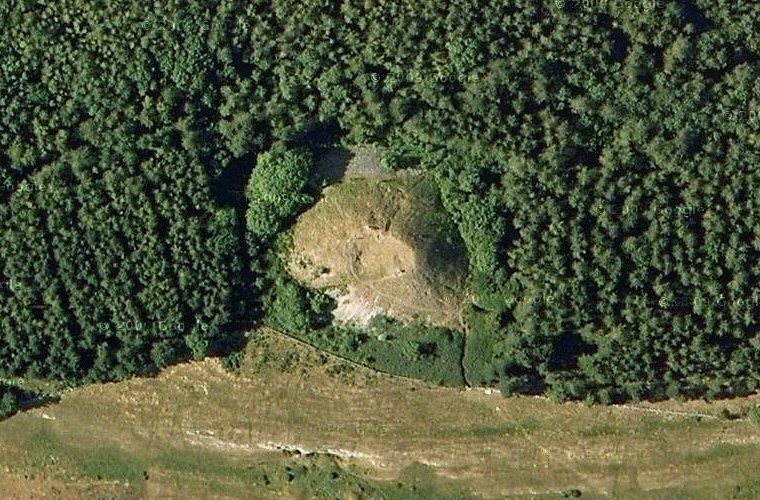 Google satellite image of the mound.
Back to Map | Home | Full Glossary | Links | Email: chriscollyer@stone-circles.org.uk