Grooved Stone
Bronze Age Rock Carving (PRAWR 390)
Burley Moor, West Yorkshire OS Map Ref SE146441
OS Maps - Landranger 104 (Leeds & Bradford), Explorer 297 (Lower Wharfedale & Washburn Valley)
---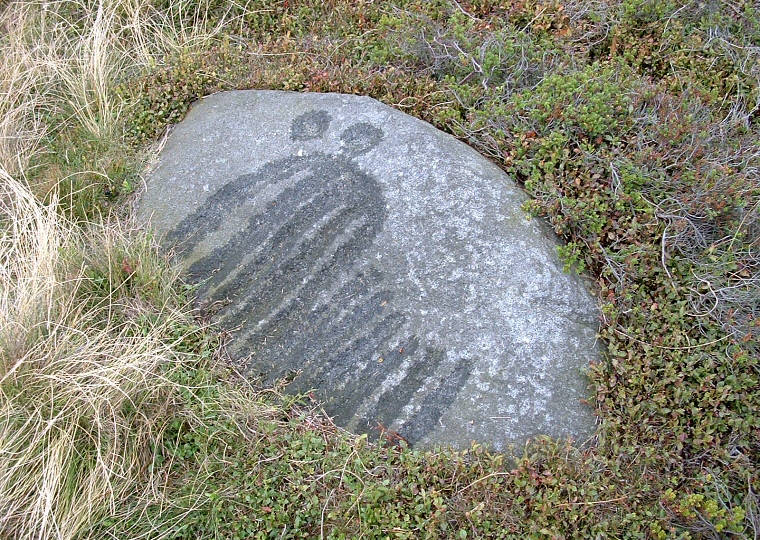 Carved rock 390 - marked with water for clarity.
This is an interesting rock that differs from any other stone on the moor and while many of the
carved
and
cup marked
rocks tend to be clustered in groups this one stands alone and in an area where there are few other rocks.
It is an oval slab of about a metre in length that sits low to the ground sloping down into the grass. On this sloping surface are a pair of cups and a series of eleven deep grooves arranged in parallel, two of the grooves are joined by an arc that also encloses 3 other grooves. It could be that this corrugated design was simply carved as an interesting pattern but there is also the tempting possibility that this stone was used for finishing or sharpening stone axes - it could in fact be an unrecognised polisher stone.
PRAWR = Prehistoric Rock Art of the West Riding (Boughey and Vickerman 2003)
See also
Ilkley Moor & Rombald's Moor Introduction
Date:
Bronze Age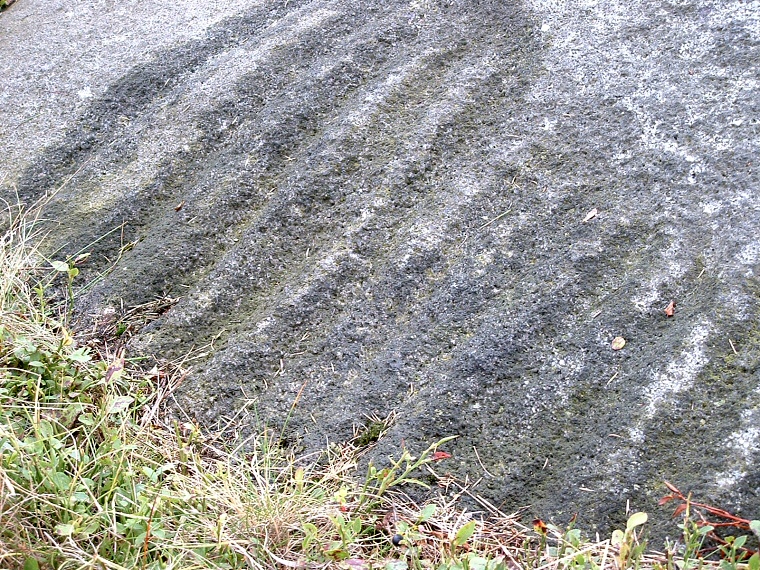 Back to Map | Home | Full Glossary | Links | Email: chriscollyer@stone-circles.org.uk