Guisecliff Wood
Bronze Age Carved Rock (PRAWR 629)
South of Pateley Bridge, North Yorkshire OS Map Ref SE16416356
OS Maps - Landranger 99 (Northallerton & Ripon), Explorer 298 (Nidderdale)
---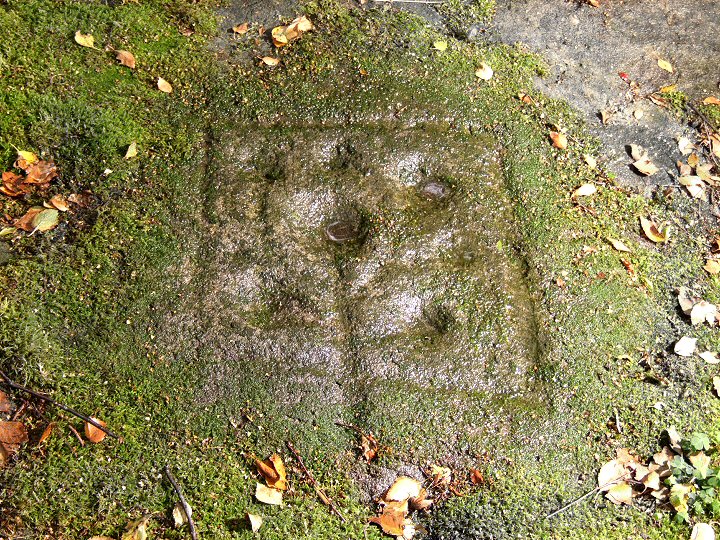 Guisecliff Wood carved rock lit by flash from the right.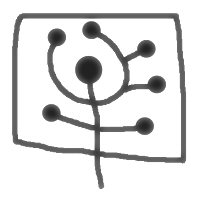 This unusual
rock carving
is located in mixed woodland on a north facing slope below the rocky edge of Guise Cliff. Carved on the face of a large boulder almost exactly a kilometre from the River Nidd the limited light under the tree cover and the layer of moss makes both finding the boulder and seeing the design difficult. The photographs above and below were taken with a flash at different angles to try to highlight the carving.
The design consists of a roughly square shaped groove about 50cm across that encloses seven
cups
, the central one being the most well defined and having a groove or gutter running towards, and through, one side of the square. From this groove a series of other straight and curved grooves link the other cups into a 'tree of life' motif (see
this example
on Snowden Carr for a much larger and more complex version). Elsewhere on the boulder but now covered in moss are what could be three small linked cup and ring motifs as well as several other possible cups.
PRAWR 629 (Prehistoric Rock Art of the West Riding - Boughey and Vickerman 2003)
Suggested Date:
Bronze Age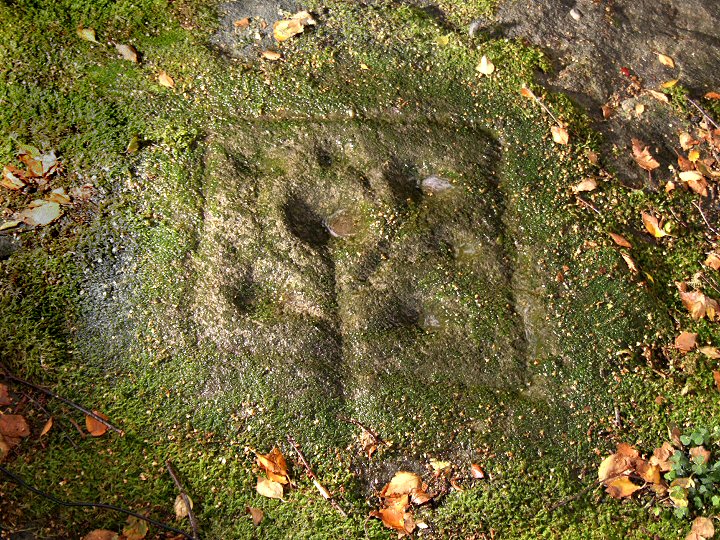 Guisecliff Wood carved rock lit by flash from the left.
Back to Map | Home | Full Glossary | Links | Email: chriscollyer@stone-circles.org.uk