Hatcliffe Barrow
Bronze Age Round Barrow
Hatcliffe, Lincolnshire OS Map Ref TA212000
OS Maps - Landranger 113 (Grimsby), Explorer 282 (Lincolnshire Wolds North)
---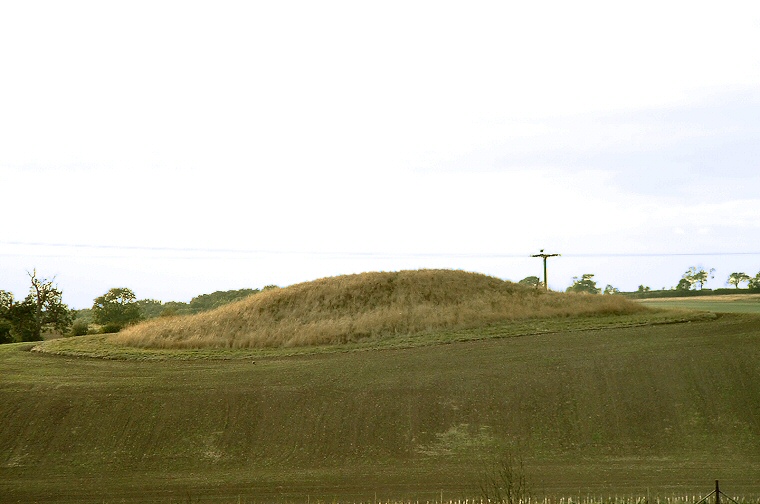 This is one of the largest
round barrows
in Lincolnshire yet it doesn't even appear on the OS Landranger maps. It appears never to have been damaged by ploughing plus there are no records of any excavation or signs of pillage.
It sits on private land behind Hatcliffe Manor House but can be seen from the road that runs between Hatcliffe and Binbrook and from a farm track leading west from the road. Even from a distance it is large and impressive being about 30 metres wide and 3 metres high although being on a slight rise it looks taller from some angles. The top seems to have been slightly levelled, whether this is how it was originally built or has been caused by wind and rain erosion over the centuries is unclear.
It's difficult to interpret the position of this monument as there don't seem to be any other barrows in the area apart from the earlier
Ash Holt
long barrow
a mile and a half to the northwest and there are more prominent locations nearby. The barrow can however be seen from a wide area and it also sits close to a 90 degree bend in the nearby Waithe Beck. Was this the reason for the position of the barrow?
Date:
Bronze Age
Back to Map | Home | Full Glossary | Links | Email: chriscollyer@stone-circles.org.uk