Hills Brough Barrow
Neolithic Long Barrow
South of Caistor, Lincolnshire OS Map Ref TF13379640
OS Maps - Landranger 113 (Grimsby), Explorer 282 (Lincolnshire Wolds North)
---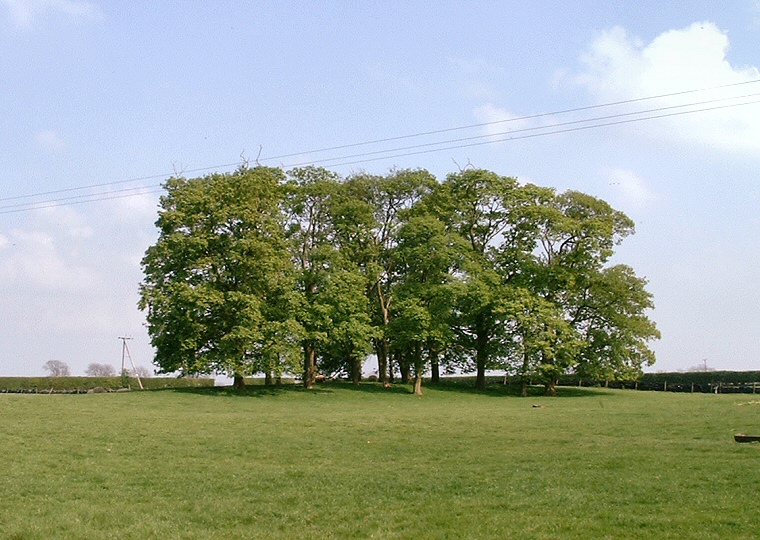 Looking northeast over Hills Brough barrow which is the slightly raised area beneath the trees.
Also known as 'Top Buildings' this is a possible
long barrow
that stands close to High Street, an ancient trackway along the Lincolnshire Wolds.
Aligned roughly southeast to northwest and overgrown with a collection of mature trees it is positioned near the top of a ridge overlooking a steep wooded valley to the south, at around 160 metres above sea-level. It measures around 65 metres long by 20 metres wide and stands just over a metre in height although it original dimensions have been found to be much larger.
Excavations reports published by P. Phillips in 1989 proved inconclusive as to whether this is in fact a
Neolithic
barrow or not. It is possible that it could simply be a man-made rabbit warren as many were constructed in Lincolnshire following the collapse of the wool trade in the early 18th century. English Heritage seem more certain though as Hills Brough barrow has been listed as a scheduled monument since 1969.
See also:
Lincolnshire Long Barrows Introduction and site list
.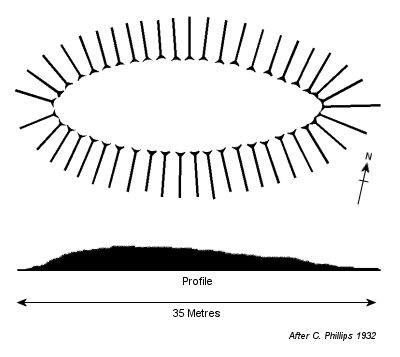 Back to Map | Home | Full Glossary | Links | Email: chriscollyer@stone-circles.org.uk