Hoe Hill
Neolithic Long Barrow
North of Binbrook, Lincolnshire OS Map Ref TF21489529
OS Maps - Landranger 113 (Grimsby), Explorer 282 (Lincolnshire Wolds North)
---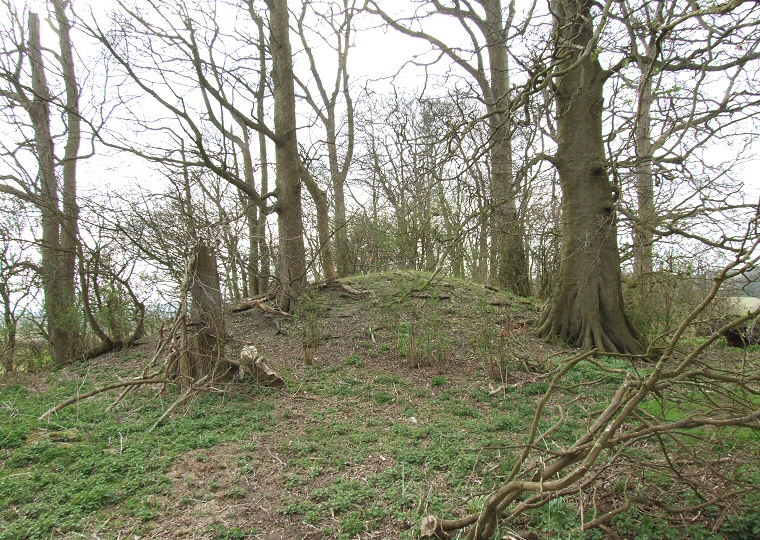 The eastern terminal of Hoe Hill I looking west in spring before the vegetation has started taking hold.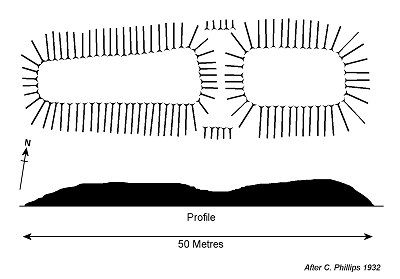 Hoe Hill I, also known as 'Cromwell's Grave' is a fairly well preserved Neolithic long barrow that stands opposite Hoe Hill Farm at a height of 85 metres above sea-level on a northwest facing slope that overlooks the valley of Waithe Beck.

Orientated east to west it traverses the contours of the hill and measures 50 metres by 17 metres. Although badly overgrown and seemingly used to house what could be chicken coups, the rectangular shaped barrow still rises to a height of 3 metres in places despite a large dip or 'saddle' in its centre which is possibly the result of the collapse of some kind of internal wooden structure within the body of the barrow.

The whole mound is enclosed within a ditch structure that was examined in 1984 by staff from Sheffield University and found to be over 2 metres deep - the rest of the monument remains unexcavated.

A little further down the slope at TF21409532 Hoe Hill II long barrow is now ploughed flat but from the plan of the hedges it is known to have stood in a northwest to southeast attitude and its measurements are assumed to be around 40 metres in length and possibly 13 or 14 metres wide. It is also thought to have had an enclosing ditch structure.

To get to the barrow, follow the B1203 until you reach How Hill Farm. Park in the field entrance (without blocking it) and follow the line of the hedge downhill for a short distance.

See also: Lincolnshire Long Barrows Introduction and site list.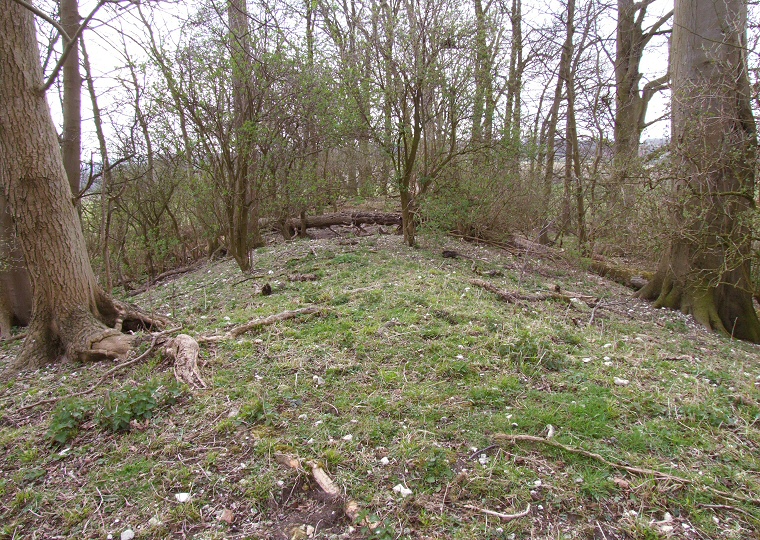 Looking west down the spine of the eastern section of the barrow. The fallen tree across the centre marks the dip or 'saddle' in the earthwork that may be the result of the collapse of an internal wooden structure.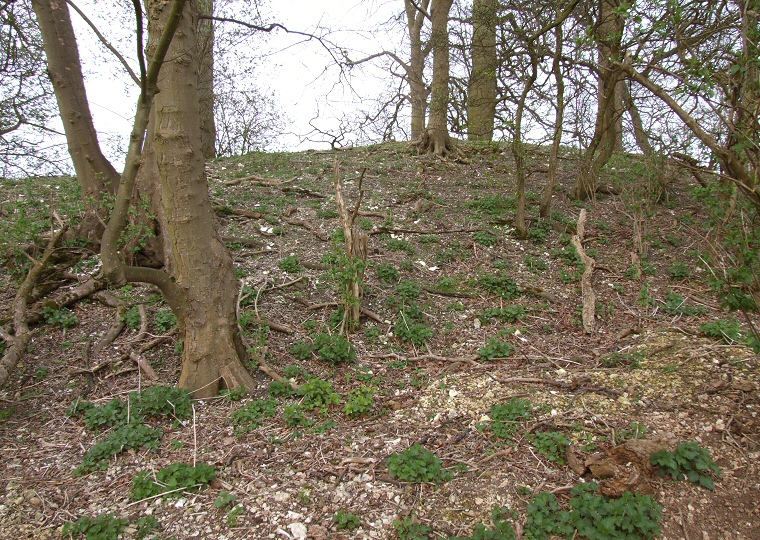 Side view of the western half of the barrow taken from ground level showing that despite being in a highly cultivated area and overgrown with trees, Hoe Hill I is still a substantial structure.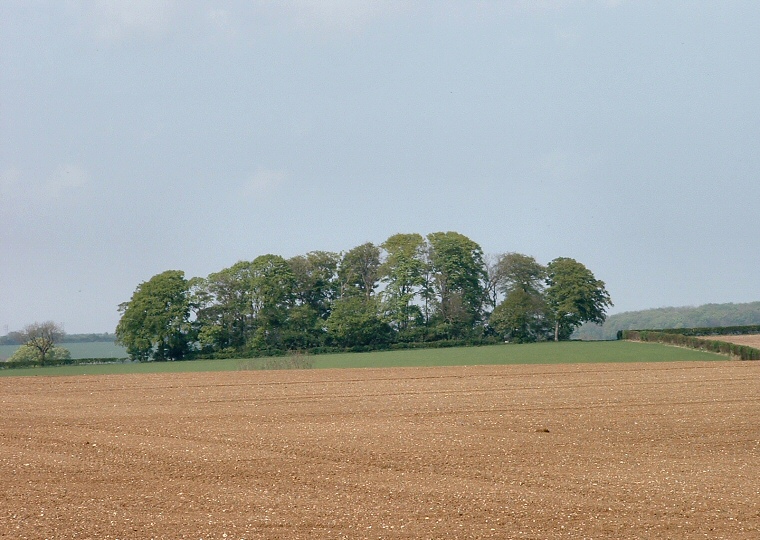 Looking north towards Hoe Hill I from about 800 metres (half a mile) away in summer 2002. The sheer size of the barrow can be appreciated from this distance as it occupies nearly the entire area beneath the trees.
Back to Map | Home | Full Glossary | Links | Email: chriscollyer@stone-circles.org.uk