Knowlton Henge
Neolithic Henge
South of Wimborne St. Giles, Dorset. OS Map Ref SU02381028
OS Maps - Landranger 195 (Bournemouth & Purbeck), Explorer 118 (Shaftesbury & Cranborne Chase)
---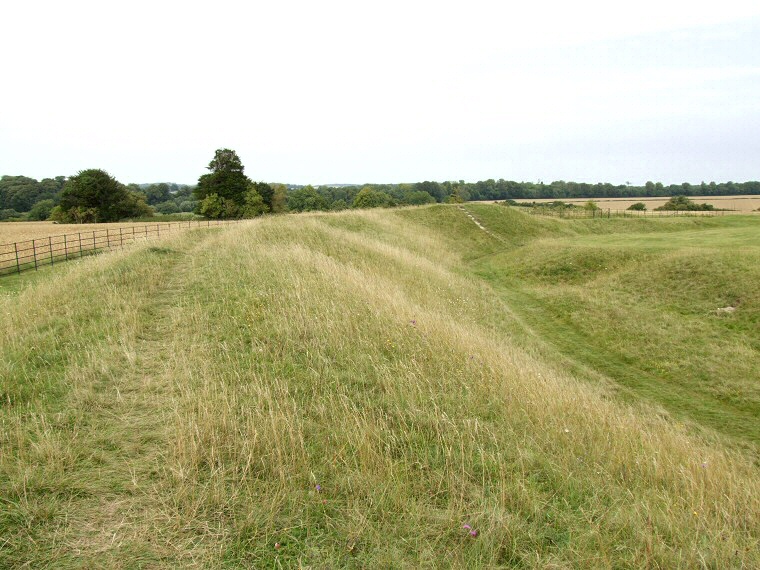 Knowlton - The Centre Circle or Church Henge. This is the best preserved of the three henges and a square enclosure that stand in a south-southeast to north-northwest line on gently shelving land that leads down to the River Allen. View looking north along the northwestern arc of the bank with the ditch visible to the right.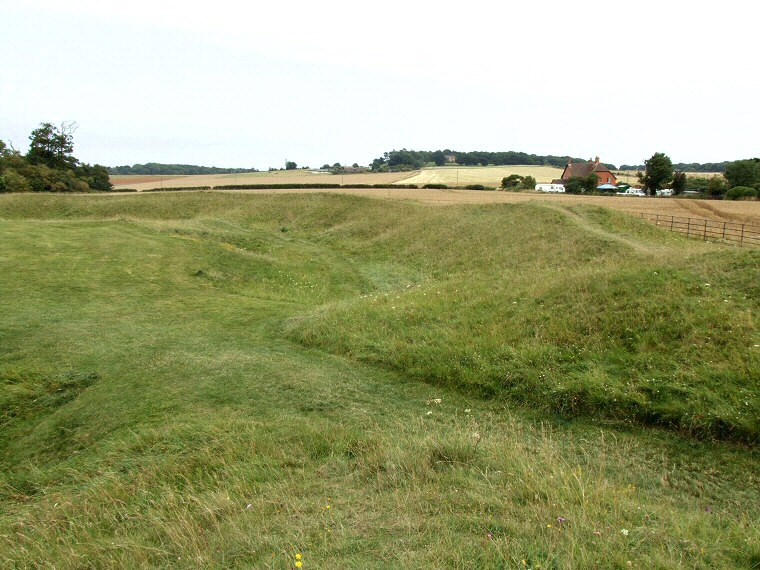 View of the southwestern entrance and the south and eastern bank and ditch. The northern edge of the South Henge would have been just to the right of the building in the distance.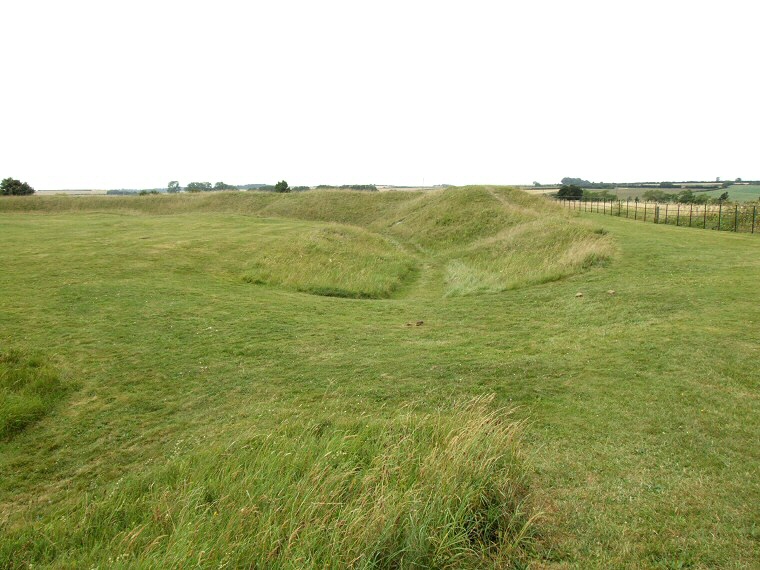 Looking north over the eastern entrance with the northeastern bank and ditch beyond.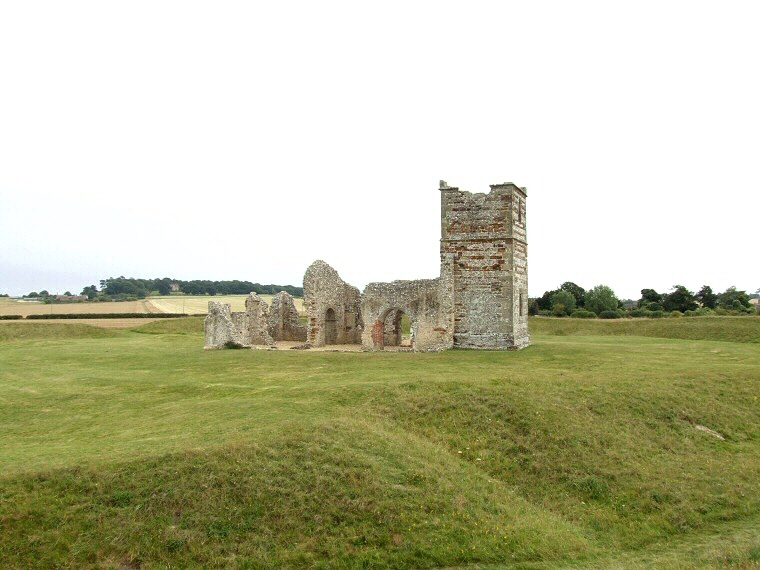 Knowlton is famous for its ruined Norman church which stands within the Centre Henge (or Church Henge), a similar 'Christianisation' of a prehistoric site can also be seen at Rudston in East Yorkshire.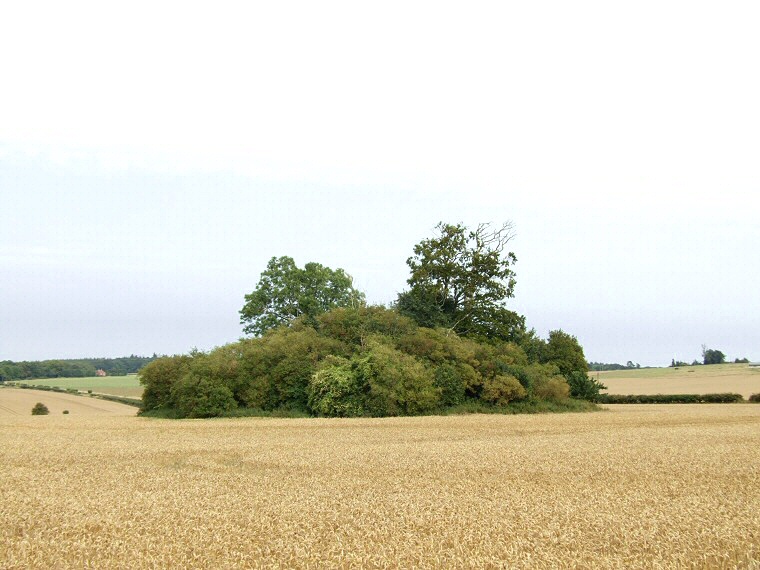 The Great Barrow at Knowlton. This massive tree covered round barrow stands 90 metres to the east of the Centre Henge and was surrounded by a pair of concentric ditches with a causeway through the eastern side of the outer ditch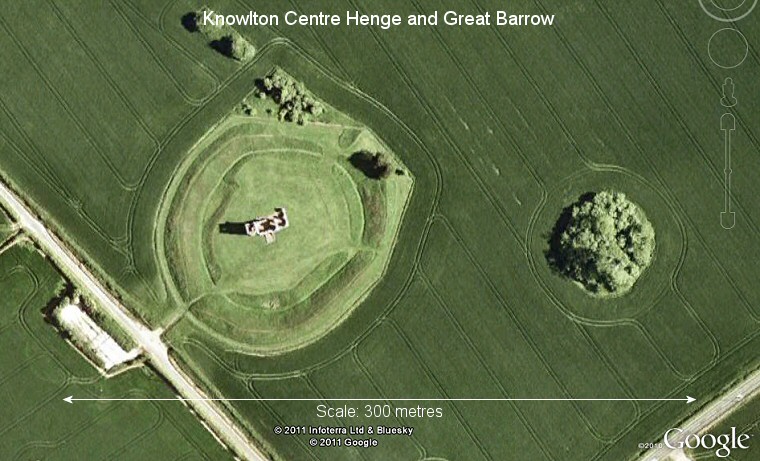 Google Earth satellite view of the Centre Henge and Great Barrow. For an excellent (if rather small) aerial image from 1995 showing the cropmarks of several of the monuments at Knowlton see this page from English Heritage.
Back to Map | Home | Full Glossary | Links | Email: chriscollyer@stone-circles.org.uk