Loanhead of Daviot
Bronze Age Recumbent Stone Circle
Daviot, Aberdeenshire OS Map Ref NJ74772886
OS Maps - Landranger 38 (Aberdeen), Explorer 421 (Ellon & Inverurie)

---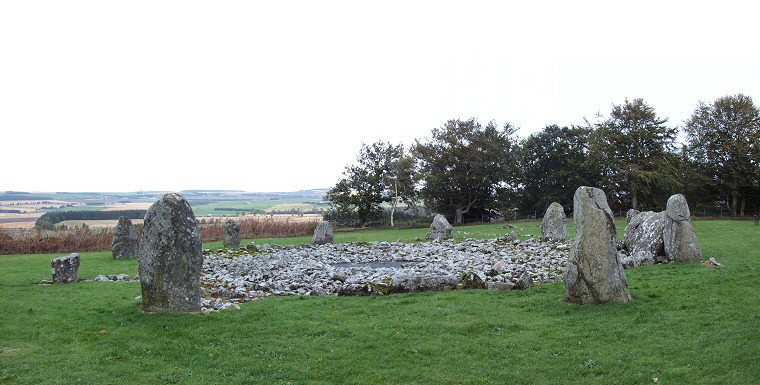 View looking east over Loanhead of Daviot recumbent stone circle which was reconstructed after excavations in the 1930's. The recumbent setting lies to the south (to the right of the picture).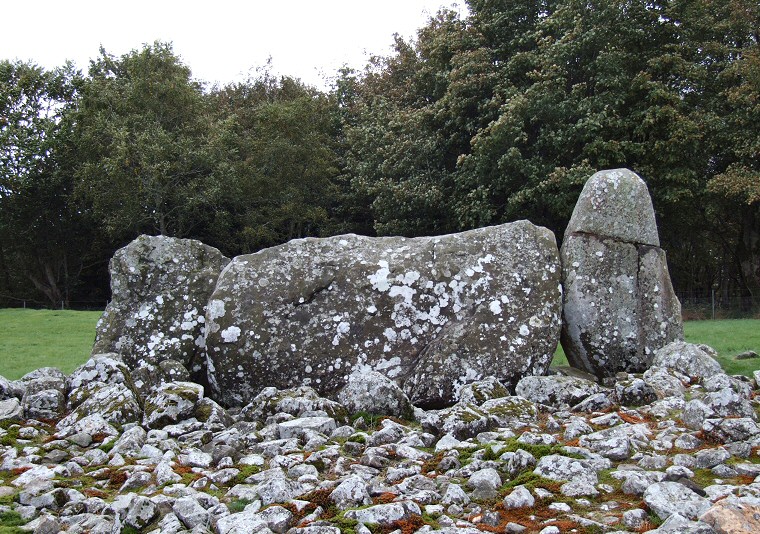 Looking south over the rear of the recumbent setting with the reconstructed platform area in the foreground. The trees obviously obscure any views today but there may have been a clear view down the shallow valley of Ides Burn.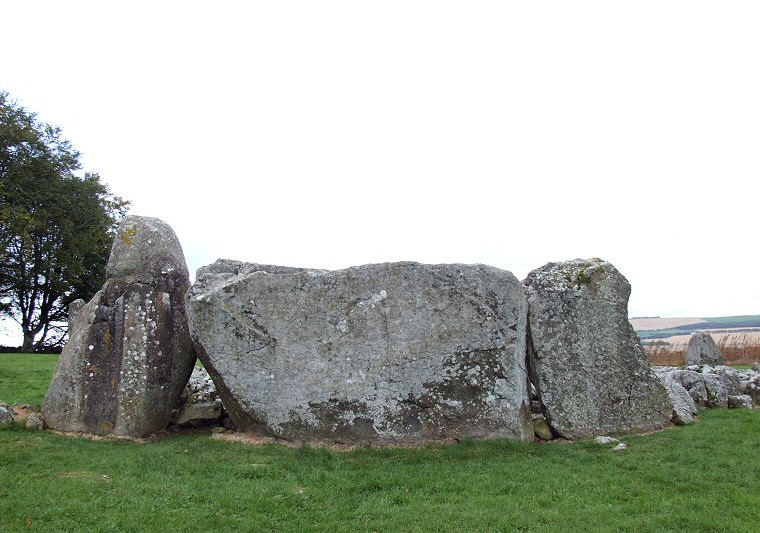 Front of the recumbent setting, the top of the flanker to the right has been broken off.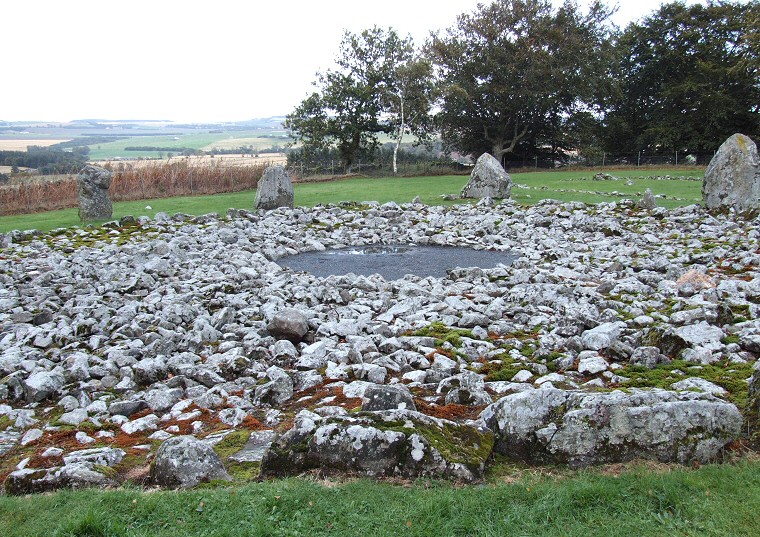 View across the internal cairn. The heavy kerbstones are clearly visible in the foreground while the central court area was not originally part of the reconstruction but was cleared of stones in the late 1980's.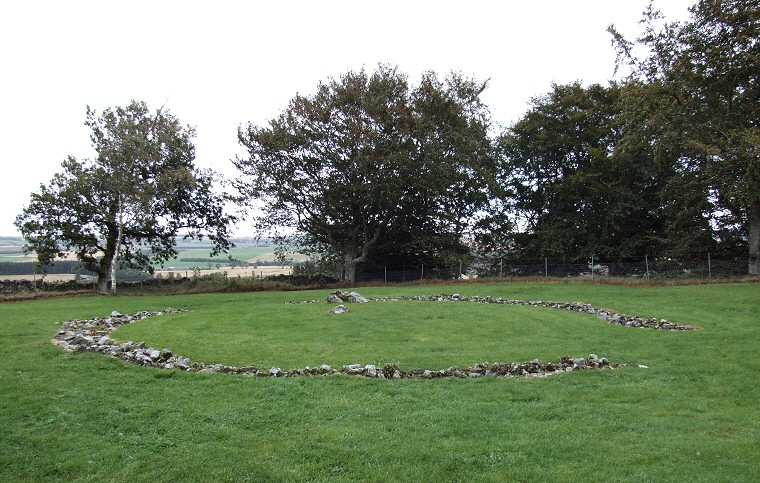 A cremation cemetery containing the remains of over 30 people was discovered during excavations a few metres to the southeast of the circle although it is thought to have been in use some time after the circle itself. It is now marked by a low wall of stones.

Back to Map | Home | Full Glossary | Links | Email: chriscollyer@stone-circles.org.uk