Lordenshaw (Main Panel)
Bronze Age Carved Rock
South of Rothbury, Northumberland OS Map Ref NZ05239916
OS Maps - Landranger 81 (Alnwick & Morpeth), Explorer 325 (Morpeth & Blyth)
---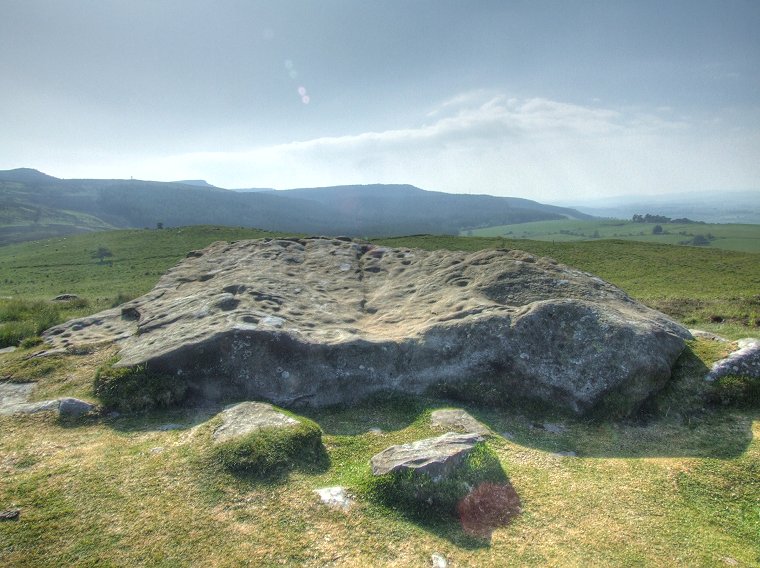 The main panel at Lordenshaw looking southwest towards the Simonside Hills. This rock is a prominent feature in the local landscape and can be seen from some distance but it could be the views from the rock itself that made it such an enticing target for carving.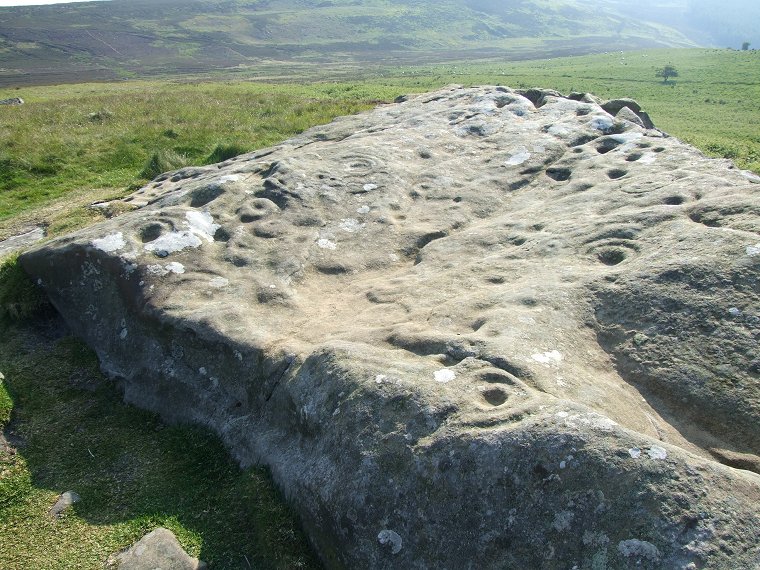 View across the top of the rock. The late afternoon sunshine has washed out some of the detail of the carvings - contrast this with the image at the bottom of the page.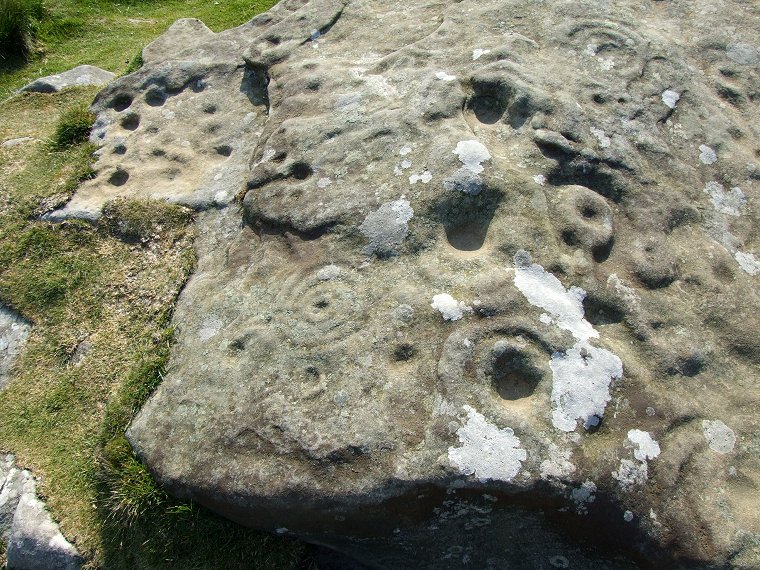 Detail of the southern end of the panel. There are several deep cups surrounded by concentric circles while one to the centre-left has a shallow gutter emerging to the left. At the top left a slightly lower section of the rock has a collection of about a dozen cups roughly arranged in three lines.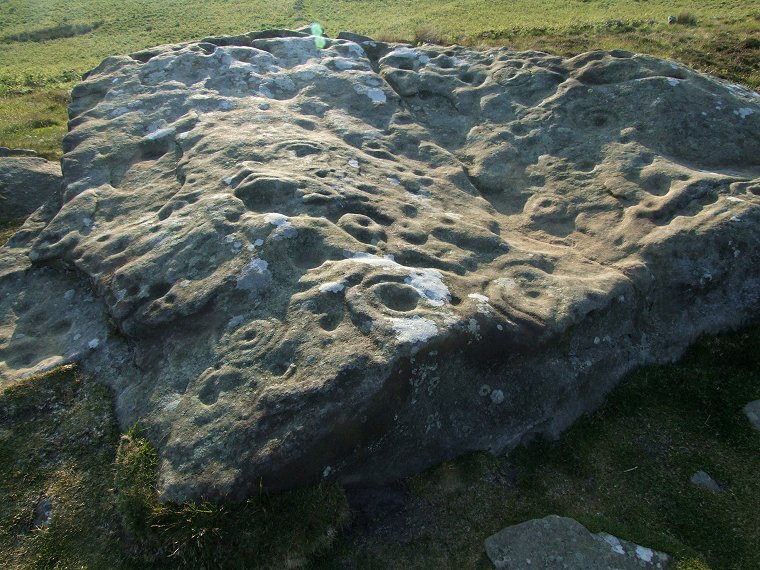 This image was taken two hours after those above and demonstrates how the changing position of the sun and shadows can enhance the carvings, those across the top of the rock are much more visible than in the second image above.
Back to Map
|
Home
|
Full Glossary
|
Links
|
Email: chriscollyer@stone-circles.org.uk