Middleton Moor (West) - Page 2
Bronze Age Carved Rocks
North of Middleton, North Yorkshire General OS Map Ref SE10895138
OS Maps - Landranger 104 (Leeds & Bradford), Explorer 297 (Lower Wharfedale & Washburn Valley)
PRAWR = Prehistoric Rock Art of the West Riding - Boughey and Vickerman 2003
---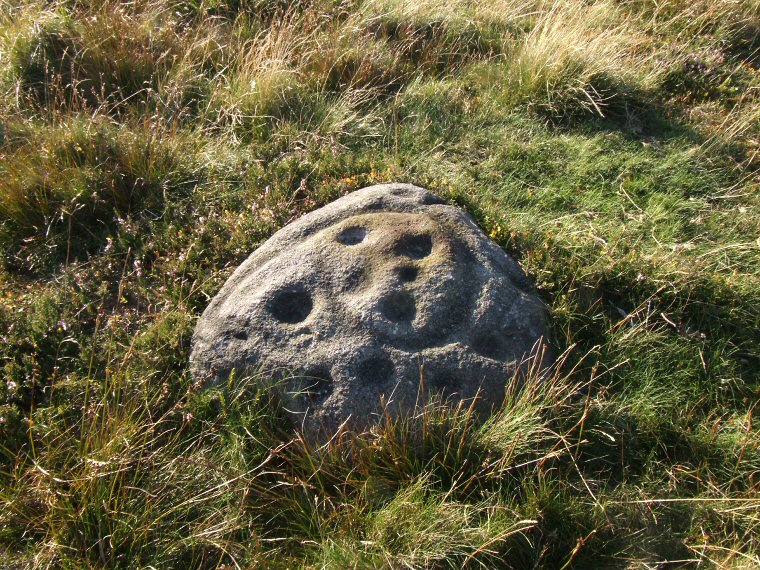 Middleton Moor PRAWR Stone 446 at SE10925127. This beautiful small rounded boulder is nicknamed 'Smiley' due to the curving groove that runs across it's surface. In Boughey and Vickerman they list nine cups with four enclosed by the groove but the image above shows a dozen cups, five enclosed by part of the groove and a further deep cup enclosed by a more shallow section of groove towards the right.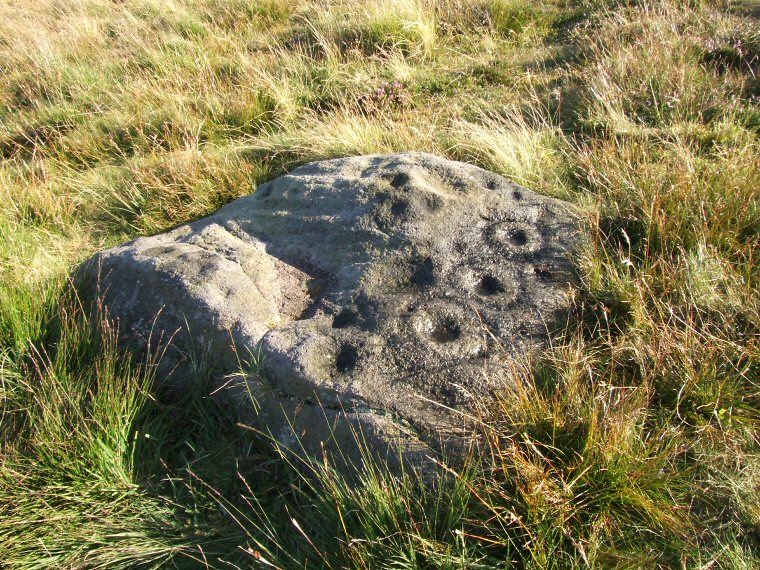 Middleton Moor PRAWR Stone 448 at SE10935128. A large generally flat rock with three clear cup and ring carvings towards one edge. Just to the left of these (on the lower left edge) another cup has what could be another ring partly surrounding it. Elsewhere there are around eighteen other cups, one on the upper left edge also has a faint ring.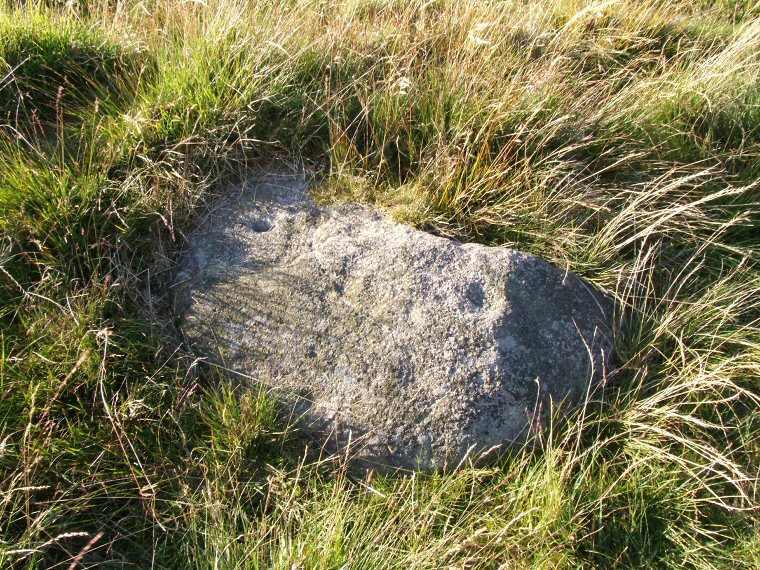 Middleton Moor PRAWR Stone 447 at SE10935127. This is a difficult rock to assess, there are possibly five or six cups and also a partial groove that can be seen towards the upper left enclosing a cup.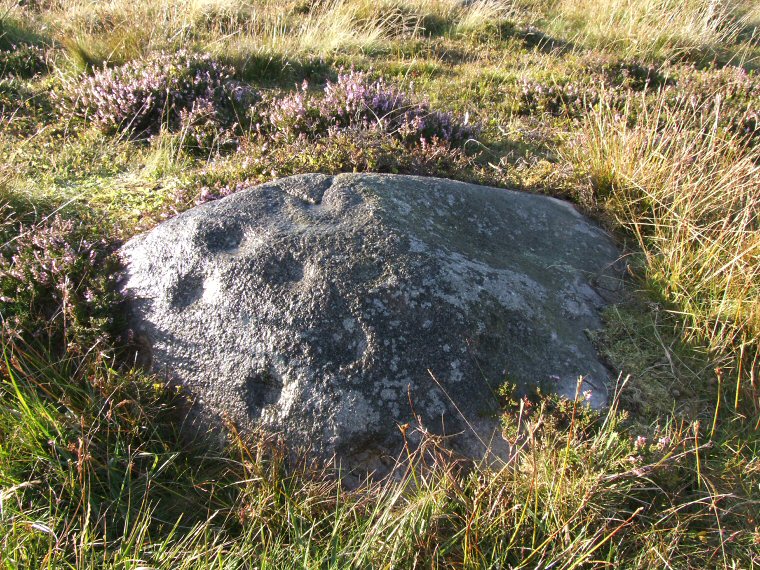 Middleton Moor PRAWR Stone 445 at SE10925130. This rounded boulder stands a short distance to the north of the three other carvings shown on this page. There are seven or eight shallow and wide depressions but it is not clear if these are prehistoric cup marks or are more recent shot marks.

Back to Map | Home | Full Glossary | Links | Email: chriscollyer@stone-circles.org.uk