Oakley Down
Bronze Age Barrow Cemetery
East of Sixpenny Handley, Dorset. OS Map Ref SU01811721
OS Maps - Landranger 184 (Salisbury & The Plain), Explorer 118 (Shaftesbury & Cranborne Chase)
---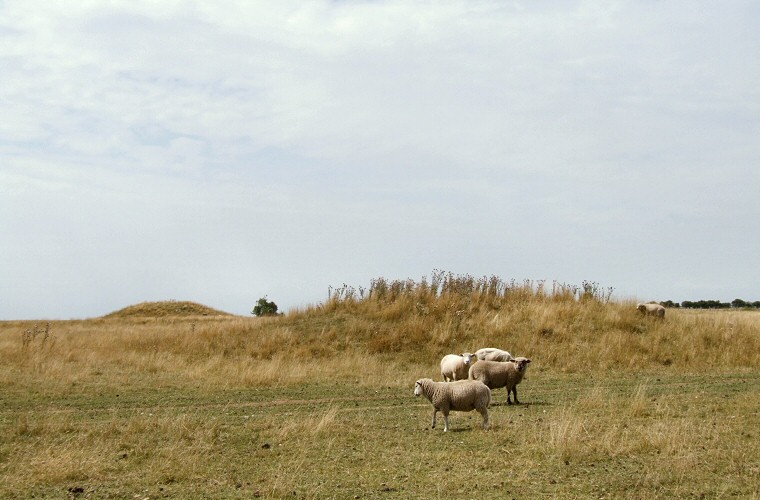 Oakley Down Barrow Cemetery. This is a view looking west from the track that leads through the group and shows a bowl barrow in the foreground and the cemetery's single bell barrow in the background.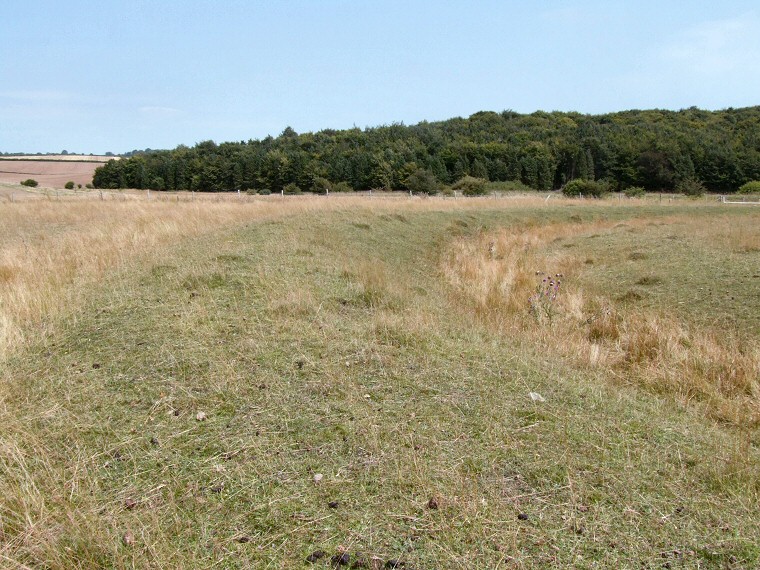 View looking along the curving bank of one of the disc barrows to the north of the group with Salisbury Plantation beyond. From this point the earlier Dorset Cursus is only about 800 metres away as it runs along the eastern edge of the wood.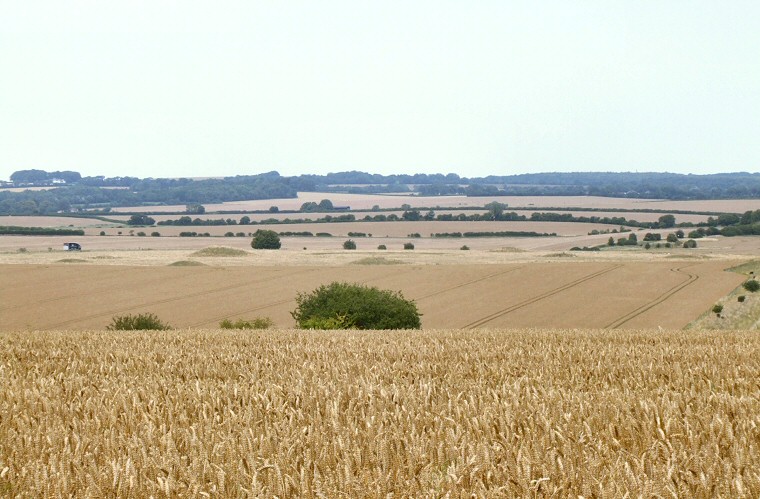 A view of the barrows of Oakley Down looking north from the approximate point where the Roman road of Ackling Dyke crosses the B3081 road at SU01571631. While the large bell barrow and the smaller bowl barrows are clearly visible the low lying disc barrows are almost invisible in this view.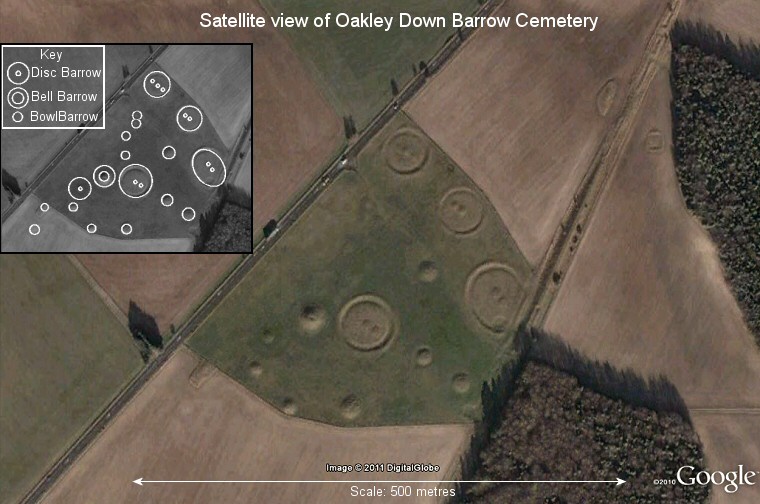 Google Earth satellite image of Oakley Down Barrow Cemetery with most of the barrows, particularly the larger disc barrows, showing clearly as highlights and shadows in the oblique sunlight. The cemetery is bounded by the A354 road on its west side and cut through by Ackling Dyke on the east which was built through the perimeter of the largest disc barrow. Note the small square earthwork towards the top right of the image to the left of the trees, it is undated but may be Iron Age or a Roman feature related to Ackling Dyke.
Back to Map | Home | Full Glossary | Links | Email: chriscollyer@stone-circles.org.uk