Pepperpot
Bronze Age Cup Marked Rock (PRAWR 261)
Ilkley Moor, West Yorkshire OS Map Ref SE118465
OS Maps - Landranger 104 (Leeds & Bradford), Explorer 297 (Lower Wharfedale & Washburn Valley)
---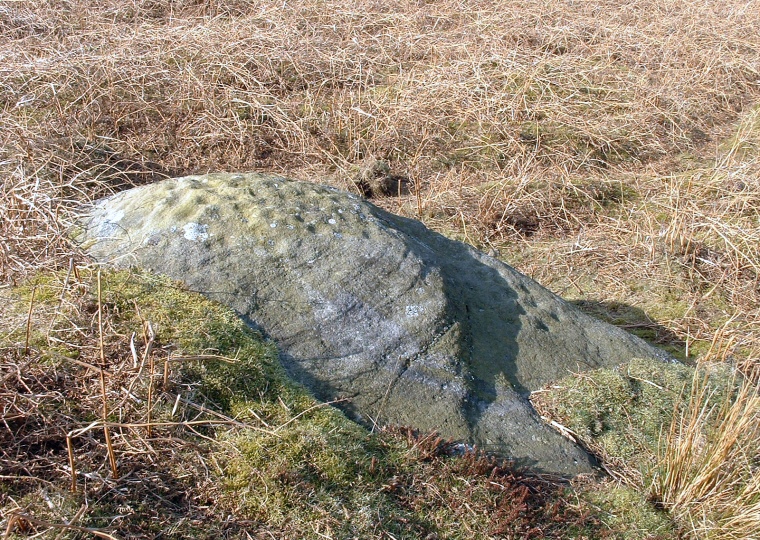 It is easy to see how this rock got its name. A medium size stone with the top part covered in
cups
- nearly fifty of them, that does indeed resemble a pepperpot although a thimble would be equally appropriate. On a lower part of the rock there are a further seventeen cups.
I can't give exact directions to this as I had cut across the hillside from Willy Hall's Wood, but it is about 20 paces to the right of a well used track that leads uphill southeast from close to White Wells towards a small wood. There is another stone on the other side of the track that has about half a dozen faint cups.
While other cup-marked or
carved rocks
could be interpreted as possible maps or star charts the pattern of cups on this stone can surely only be decorative?
PRAWR = Prehistoric Rock Art of the West Riding (Boughey and Vickerman 2003)
See also
Ilkley Moor & Rombald's Moor Introduction
Date:
Bronze Age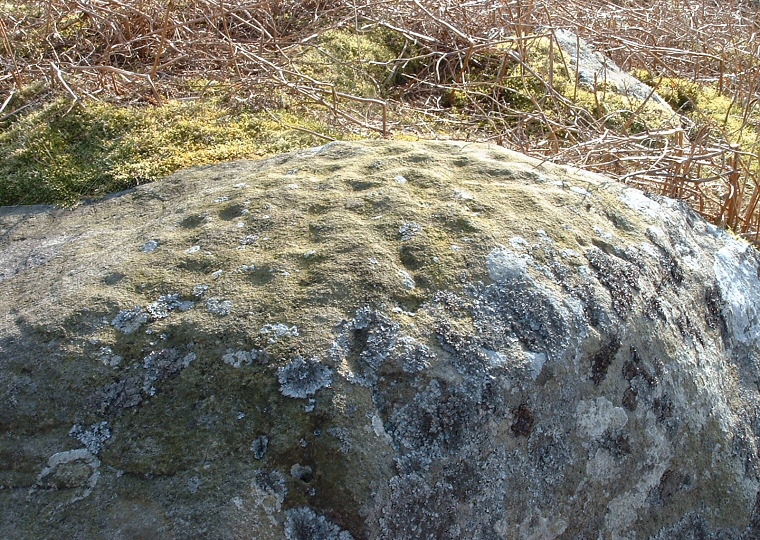 Shallow cups on the top part of the rock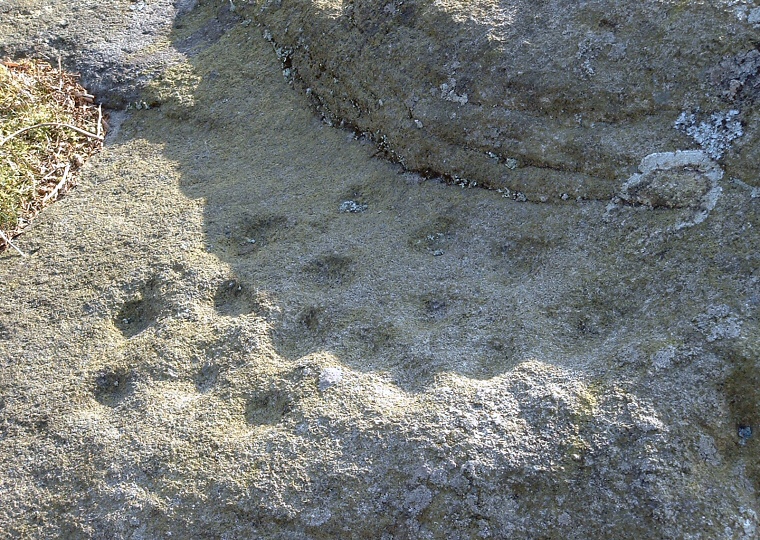 Deeper cups on the lower part of the rock
Back to Map | Home | Full Glossary | Links | Email: chriscollyer@stone-circles.org.uk