Tomnaverie
Bronze Age Recumbent Stone Circle
Southeast of Tarland, Aberdeenshire OS Map Ref NJ48650350
OS Maps - Landranger 37 (Strathdon & Alford), Explorer 405 (Aboyne, Alford & Strathdon)

---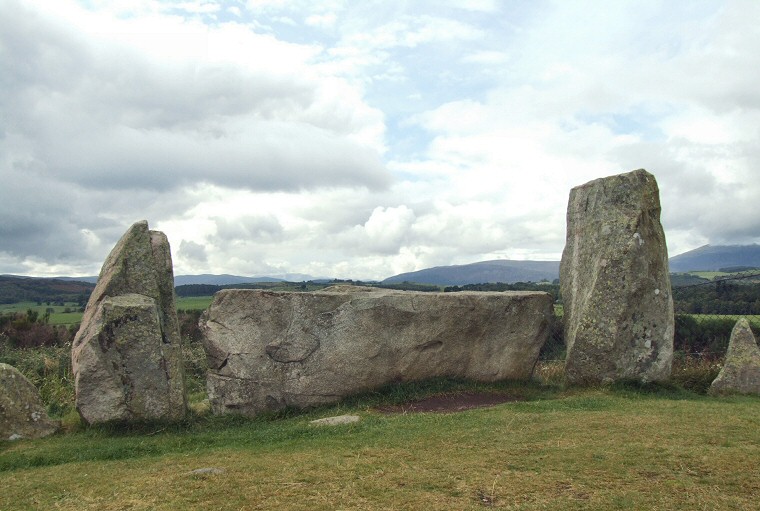 Rear view of the recumbent setting at Tomnaverie looking southwest down the valley of the River Dee towards Lochnagar. The circle was excavated and then restored at the beginning of the millennium when the flanker to the right was re-erected.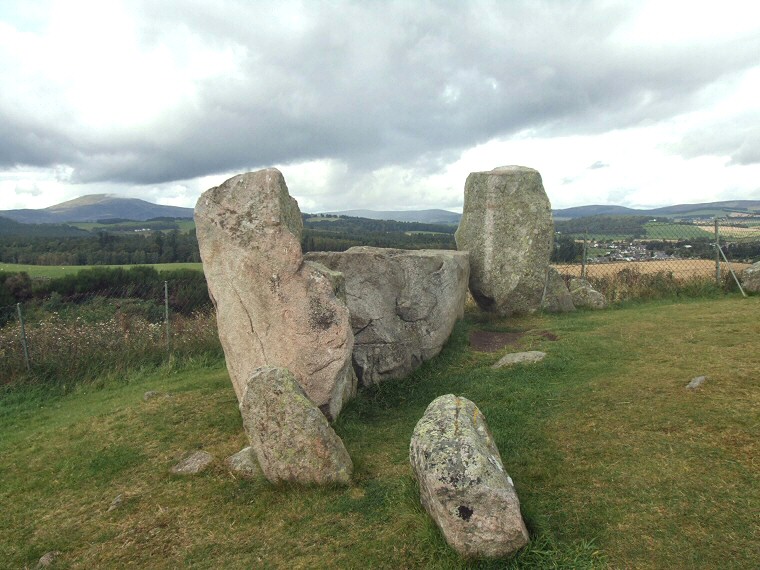 Rear view of the recumbent and flankers looking northwest. The two smaller stones in front of the nearest flanker formed part of the revetment to the internal cairn.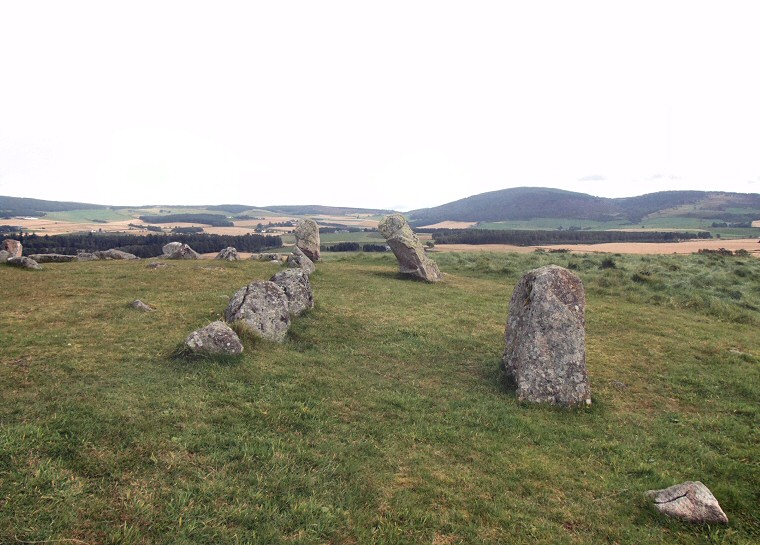 View looking east with the taller stones to the right being uprights of the circle itself and the smaller boulders to the left being the kerb of an internal cairn.

Back to Map | Home | Full Glossary | Links | Email: chriscollyer@stone-circles.org.uk