Froggatt Edge
Bronze Age Stone Circle
North of Chatsworth, Derbyshire OS Map Ref SK249768
OS Maps - Landranger 119 (Buxton & Matlock), Explorer OL24 (The Peak District - White Peak Area)

---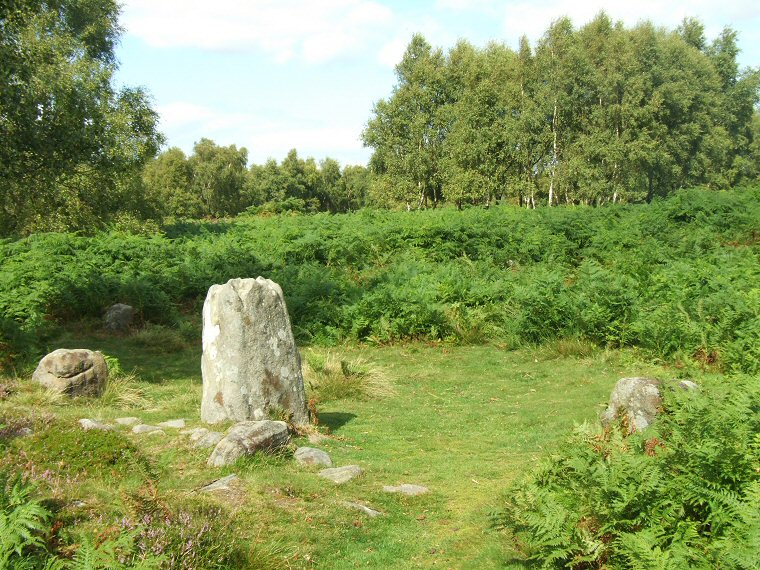 Froggatt Edge Stone Circle - looking north through the south-southwest entrance. This picture was taken in late summer and shows just how much the site can be affected by bracken growth.
This somewhat damaged stone circle that stands on Froggatt Edge with views over the Derwent Valley and of Grindleford is also referred to as Stoke Flat circle. It consists of around 11 typically small Derbyshire stones, most about half a metre tall with only one that reaches just over a metre in height. The stones seem to form a double ring with six set into the inner edge of a 2 metre wide rubble bank and a further five set into the outer edge of the bank, the whole structure being about 14 metres in diameter. It has been suggested that there were originally 16 to 18 stones here and that they could have been linked by drystone walling. The circle has two opposing entrances - the one to the north-northeast could have been blocked at some time in prehistory while the one to the south-southwest is flanked by the tallest stone of the circle. Excavations here sometime before 1939 by the Duke of Rutland are said to have recovered cremation remains and an urn.

Glossary Item: Bronze Age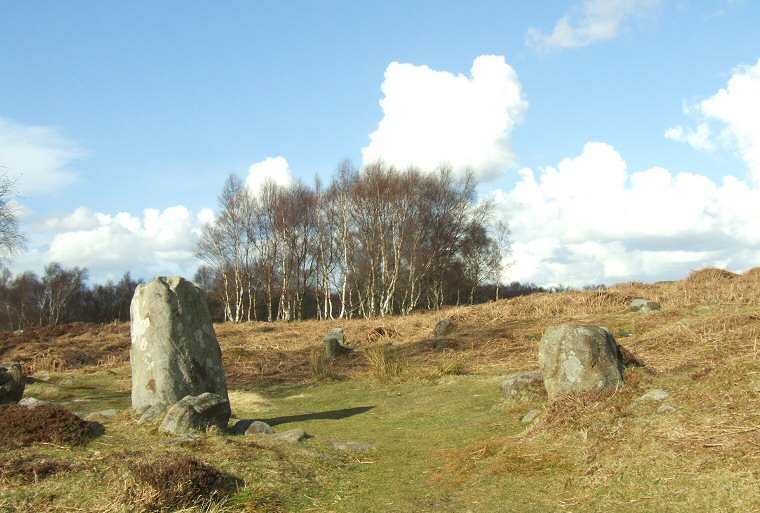 Compare this picture taken in spring with the heavy undergrowth in the picture at the top. The view is almost from the same angle, looking through the entrance but with stones on the opposite side of the circle now visible.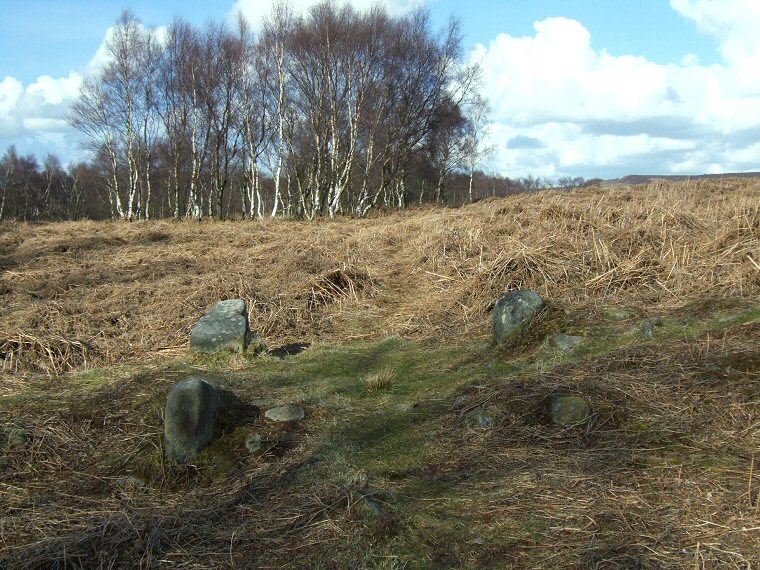 Looking through the north-northeast entrance. The stones in the foreground are set into the inner edge of the bank with the two stones beyond set into the outer bank.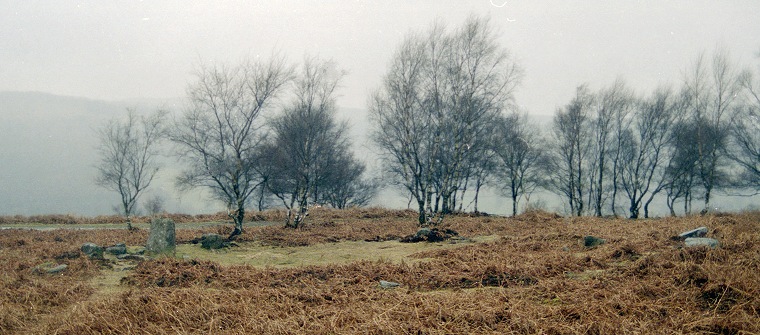 A murky winters day at Froggatt Edge Circle looking west across the Derwent valley

360 Degree Panorama
Back to Map | Home | Full Glossary | Links | Email: chriscollyer@stone-circles.org.uk