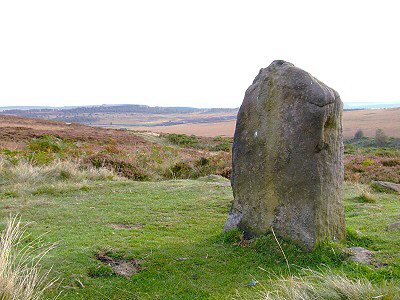 The largest stone to the southwest of the circle.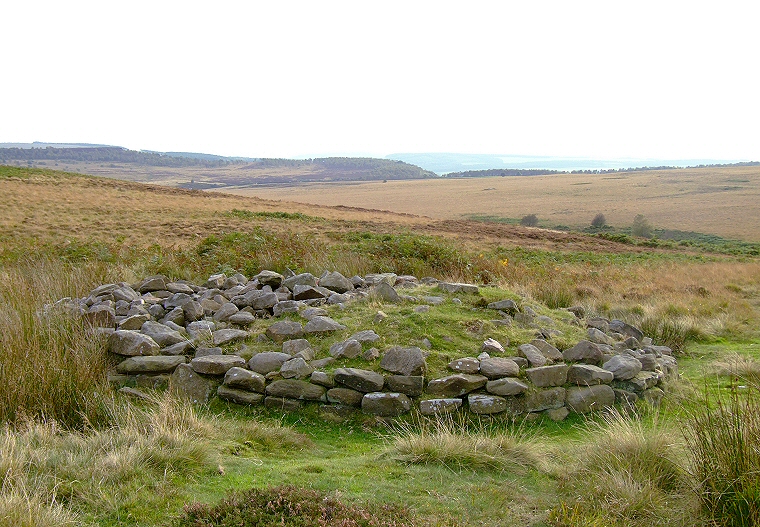 Cairn to the north of the circle - looking southwest.


This is a typically small Derbyshire embanked stone circle with a nearby cairn in an area that also contains two other circles - Barbrook II and Barbrook III, as well as Bronze Age settlement sites, cairns and field systems. This is the southernmost of the circles and contains a flattened ring of twelve or thirteen small stones with only one (to the southwest) over a metre tall. This stone seems to form an entrance with its neighbour but whether this is original or not is unclear - there is a large gap in the stones to northeast too, this could either have been an entrance or just missing stones. The ring measures between twelve and fourteen metres in diameter and is surrounded by the remains of a rubble bank about seventeen by nineteen metres at its widest point. Barbrook I stands on gently southwest sloping land on the west side of Ramsley Moor as it leads down to the stream of Bar Brook - from where the three circles on the moor take their names. From here there are views west across Big Moor and the settlement sites around Swine Sty with more distant vistas over Derbyshire to the southwest.
While there have been few finds from the circle, the cairn that stands a short distance to the north was excavated and then restored during the early 1980's and was found to contain four cup marked rocks, one which also had a ring.