Grim's Mound
Bronze Age Round Barrow
Burgh on Bain, Lincolnshire OS Map Ref TF233870
OS Maps - Landranger 113 (Grimsby), Explorer 282 (Lincolnshire Wolds North)
---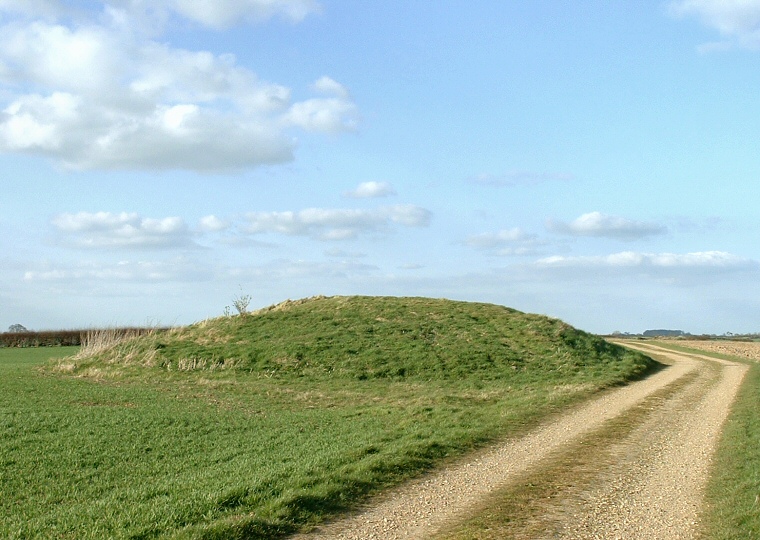 Grim's Mound looking North
This well preserved round barrow that measures about 2.5 metres high and 20 metres in diameter stands immediately to the west of the Viking Way to the northeast of the village of Burgh on Bain. The siting of this mound at 110 metres above sea level on a north to south spur allows fine 360 degree views of the surrounding rolling countryside and this was obviously taken into consideration by the barrow builders. Also of probable significance is the fact that this spur is bounded by a tributary of the River Bain on the eastern side while the Bain itself passes by the the West. The River Bain crops up several times in relation to the monuments in the part of Lincolnshire, most intriguingly further south at Shearman's Wath henge.

The fields that surround Grim's mound are rich in flint and it could be that some of this flint was collected and passed up and down the ancient trackway now known as 'High Street' that runs a couple of miles to the west - High Street itself is associated with a number of Neolithic and Bronze Age barrows.

Of more recent interest is the fact that within a few square miles are the remains of several deserted medieval villages (DMV) including the villages of West Wykeham, East Wykeham, Calcethorpe, South Cadeby and Biscanthorpe.

It is assumed that the name 'Grim's Mound' is associated with the legend of Grim, the Danish founder of the nearby town of Grimsby.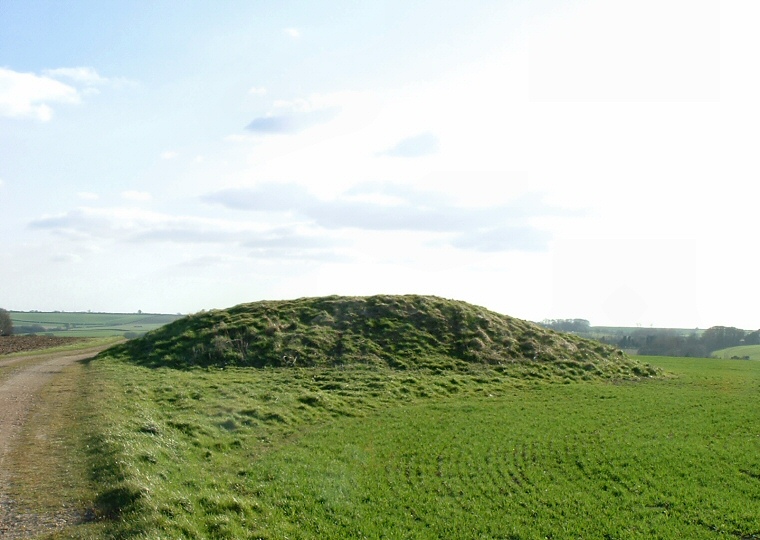 View looking South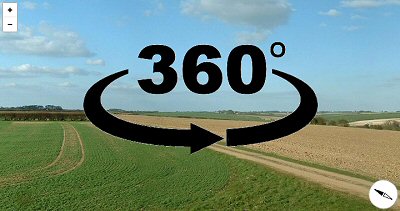 360 Degree Panorama
Back to Map | Home | Full Glossary | Links | Email: chriscollyer@stone-circles.org.uk