Gwernvale
Neolithic Chambered Long Barrow
North West of Crickhowell, Powys OS Map Ref SO211193
OS Maps - Landranger 161 (The Black Mountains), Explorer OL13 (Brecon Beacons National Park - Eastern Area)
---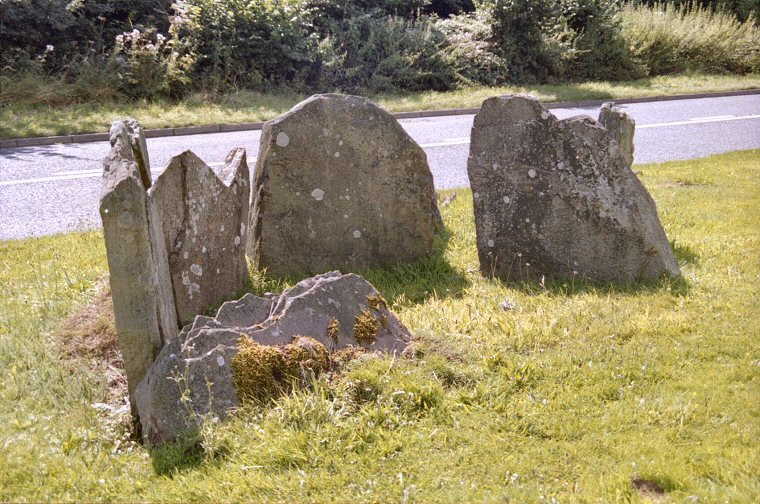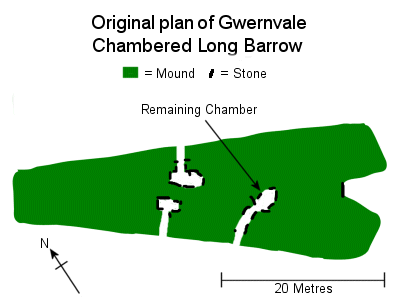 This is a badly damaged but still recognisable chambered barrow that stands immediately next to the A40 which was formerly the Roman road of 'Via Julia' and before that an important prehistoric route through the hills. Access is problematic although it is possible to park in the driveway of the nearby hotel but be careful, the A40 is a very busy road.

The site has a long history of use as flint microliths dating back 7000 years to the Mesolithic era have been found as well as cereals and nut shells along with evidence of timber post holes indicating occupation of the area during the Neolithic (possibly around 3750BC).

Shortly after this a 45 metre long trapezoidal stone cairn aligned roughly southeast to northwest was built over the settlement with a horned forecourt at the eastern end with a blocked or false portal consisting of a single slab stone. This 'Cotswold-Severn' style of barrow can be seen at well preserved or restored sites such as Belas Knap and Stoney Littleton. Built into the side of the mound were three stone burial chambers with capstones, two of them on the southern side and the other on the northern side - there was also a possible cist or small chamber towards the tail end of the barrow. It is the remains of one of the southern chambers with its entrance that can still be seen today - most of the rest of the barrow including the other chambers and the mound have been destroyed during various road building, alteration and excavation projects although the outline of the barrow is now marked out with small concrete posts.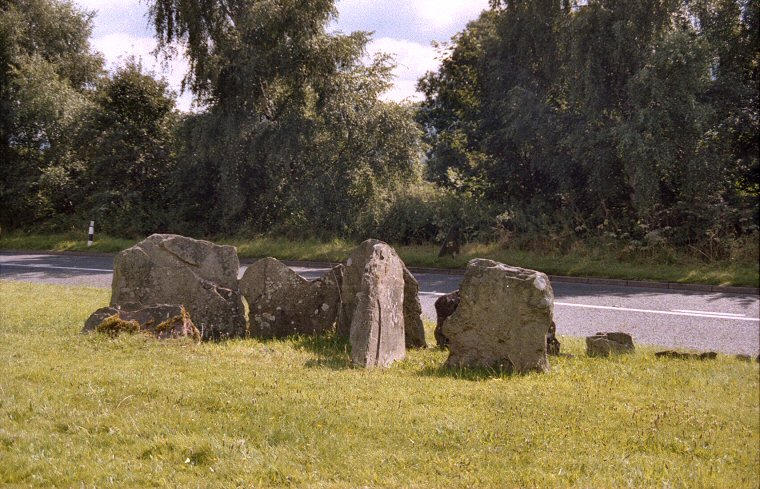 Gwernvale Chambered Tomb - stones of the remaining southern chamber.
Back to Map | Home | Full Glossary | Links | Email: chriscollyer@stone-circles.org.uk